This Unexpected Item Has The Best Reviews At Pottery Barn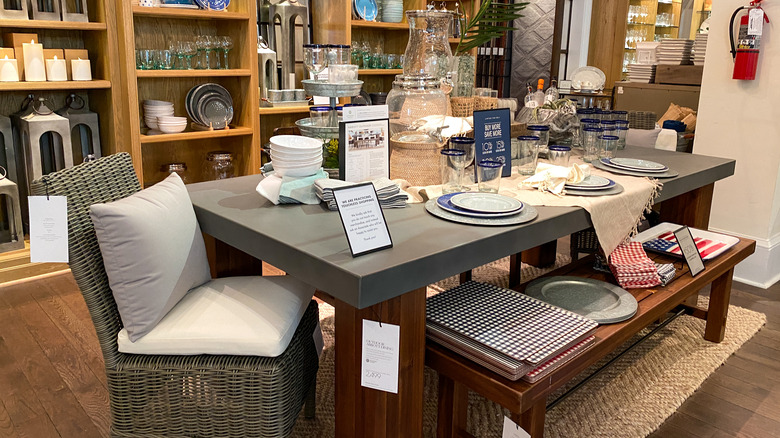 Joni Hanebutt/Shutterstock
Pottery Barn is a furniture store with many decor and furnishing items to offer. Customers can purchase anything from bedding to lighting, window treatments, art, and more. The company originated in San Francisco and has been around for more than 70 years, according to Pottery Barn. Not only do they have several stores across the United States, but all over the world as well. This doesn't come as a surprise when looking at the quantity and quality of their merchandise.
Slumber Search says the product most sought from Pottery Barn is their rugs. The popularity of their rugs stems from a customer's ability to choose from over 1,000 different designs. Their prices also come in a wide range depending on what you'd like to purchase, starting from $25 and going up as far as over $12,000. Customers also enjoy their rugs because they are deemed as eco-friendly. Let's take a look at which rug triumphs above the rest.
Sweater weather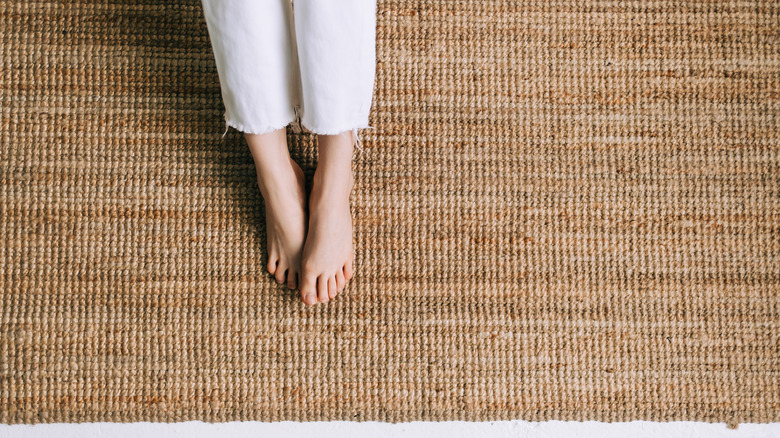 nikkimeel/Shutterstock
Currently, the Cozy Sweater Knit Rugs collection is Pottery Barn's top seller, according to Pottery Barn. One of the designs is similar to a sweater you would wear during chilling winter months, and it comes in a beautiful gray and white color for those who prefer a neutral design. The designs of the other rugs in this collection are also quite simple, and they come in a variety of neutral colors as well. They would be great for those who are seeking a minimalistic look or something to cool down your overall design if a multitude of colors have already been introduced.
Pottery Barn describes these rugs as being very soft as a result of using gentle yarn. There is an adorable jute rug in this collection that is 70% wool and 30% jute. It's the type of rug that'll give you a little cushion to your step each day as you walk throughout your home. The overall design of the collection was influenced by the cozy layers of clothing we wear when the weather outside is cold.