Unsellable House's Best Tips For Selling Your Condo For The Most Money
Real estate consultants, twin sisters, and hosts of HGTV's "Unsellable Houses," Lyndsay Lamb and Leslie Davis, are the people to call when your house is sitting on the market. In each episode, they help frustrated homeowners to sell their unsellable houses by making impactful renovations. The key to Lamb and Davis' renovations is to modernize a dated home so that future homeowners see its potential.
In the season 2 episode, "Renewed Ocean Views," the sisters helped update an old condo with spectacular ocean views in Edmond, WA. The condo was originally listed for $644,000. After the homeowner invested $50,000 for the renovations Lamb and Davis had planned, the condo was put back on the market for $750,000, and it sold in five days for $760,000, which left them with a substantial profit, according to Realtor. The condo had potential behind its dated façade, and the sisters were able to show that with a couple of critical changes.
Modernize dated homes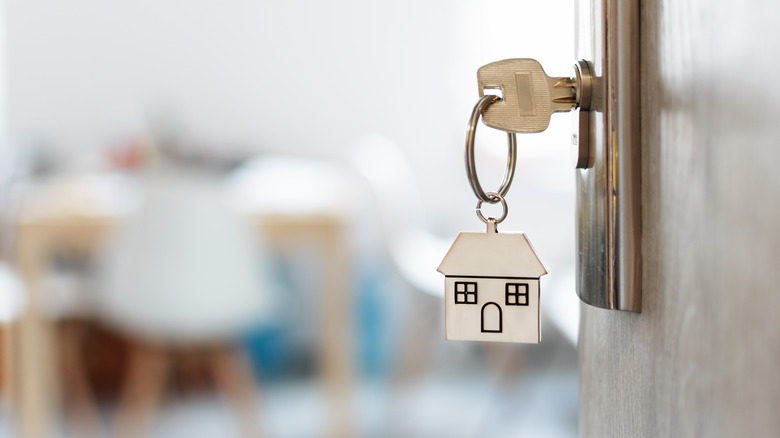 Inna Dodor/Shutterstock
The most significant change the sisters made was adding a buffet counter to the dining room. They knocked down the cabinets that separated the kitchen and the dining room to create an open floor plan that is perfect for entertaining. The buffet counter was connected to the kitchen cabinets, and the tile backsplash was extended. Another one of the smart changes that Lyndsay Lamb and Leslie Davis made was taking down the wall-to-wall mirrors since they dated the home and took up valuable wall space that could be used in a better way. Lamb and Davis, per Realtor, explained that instead of adding a wall of mirrors, it's better to choose a chic, simple design so the condo could showcase personality and feel homey.
Putting new tile on a fireplace is another great way to update a home since fireplaces are perfect accent pieces. Bathrooms are another place that often needs help. If there are two bathrooms in the condo, the master should always showcase a bit of luxury. In this condo, the sisters spent $400 to add an epoxy shower wall, giving the bathroom the appearance of a luxurious marble shower.