HomeGoods Vs. At Home: Which Home Decor Store Is Better?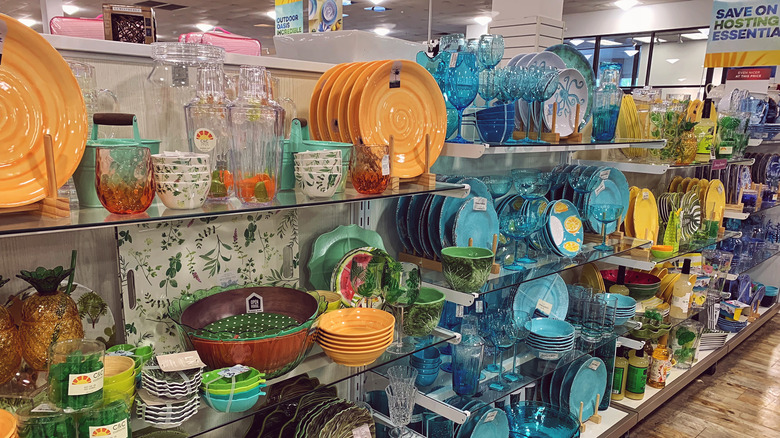 Anatoliy Tesouro/Shutterstock
Since launching in 1992, HomeGoods has become a household name for home furnishings, decor, and so much more. Part of the TJX Companies Inc. family, along with T.J. Maxx and Marshalls, the chain store has continued to expand across the United States and has now opened over 850 stores, with almost 100 of those stores in the state of California alone. And while it is considered to be a prominent and affordable brand in the home furnishings and decor market, its prominence hasn't slowed down any up-and-coming rivals.
In particular, a home decor superstore from Texas that is now known as At Home has been on the rise since 2011. While it has been considered to be a newcomer in the market, At Home's origins actually precede HomeGoods by roughly 15 years, starting out as Garden Ridge Pottery in San Antonio. Since then, the rapidly expanding company has been purchased twice by investors and now operates around 250 stores in 38 states across the United States, with a majority of the stores located in the state of Texas. But which of the two stores is better?
Size and Supply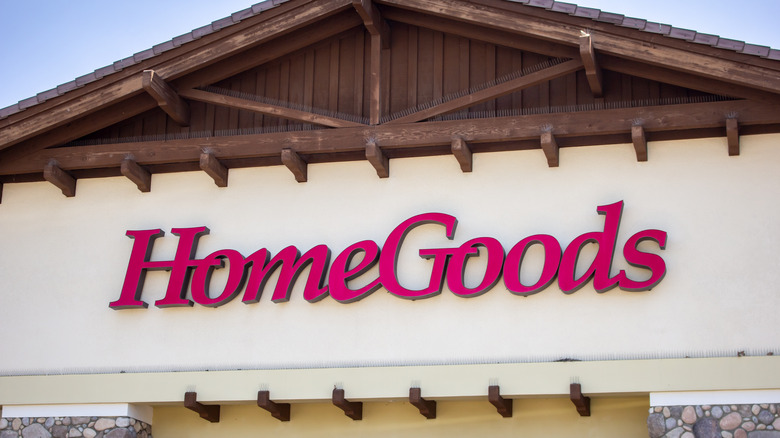 The Image Party/Shutterstock
While it is the more established brand, when it comes to size, HomeGoods is easily dwarfed by At Home. With an average of 110,000 square feet per store, At Home's locations are around the same size as an average Walmart or Target and feature 50,000 home decor products, according to Dayton Daily News. In comparison, HomeGoods averages around 28,000 square feet per standalone store. HomeGoods additionally loses roughly 7,000 square feet when combined with a Marshalls or T.J. Maxx, despite being considered a superstore.
As for their products, both stores have an abundance of merchandise available, however, there are additional factors to consider when deciding which of the two stores is better. The first factor is the overall variety of the products. HomeGoods often excels at this with its ever-changing products, which range from rugs and furniture to artwork and cookware. However, there is also an element of unpredictability when shopping at HomeGoods, as there is no guarantee that every store will have the same products.
For At Home, the size of their stores has helped to supply customers with an endless amount of products. However, At Home does not sell name-brand merchandise like HomeGoods does or have any children's or pet items available, but they do have their own personal collections that customers can shop from. Customers are also able to shop from At Home online, while HomeGoods only recently opened their online store in late 2021, according to USA Today.
Quality control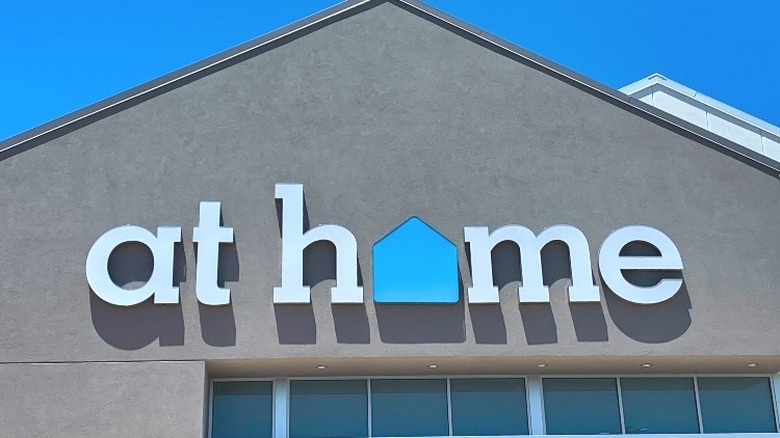 Rosamar/Shutterstock
While HomeGoods offers customers a variety of affordable decor and furnishings, the chain store's overall quality can be inconsistent. Some sections of the store can be well organized and stocked, while others can include empty shelving and odd product placement. The signage in HomeGoods also tends to be much more general than At Home, whose decor section has been found to include coastal, bohemian, and Italian farmhouse collections.
Despite being an up-and-comer in the market, At Home has been said to be much more organized and cleaner than its competitor. Along with its size and endless selection of products, the superstore features detailed signage that not only explains which section of the store you're in but also how their sales and clearance items are categorized. However, one of the downsides to having warehouse-size stores with easily accessible products is the potential for damage. Despite any scuffed or marked-up products that may be found in their stores, hardly any of their merchandise can be found on do not buy lists, unlike HomeGoods (via CheatSheet).
Overall, At Home has the upper hand against HomeGoods when it comes down to store size, supply quantity and variety, and store quality. And although HomeGoods has been a prominent home decor brand for 30 years thanks to its ever-changing products and affordable prices, At Home again comes out on top in terms of the shopping experience for customers as they promise endless decor possibilities with their plethora of products.