This Unexpected Item Has The Worst Reviews At HomeGoods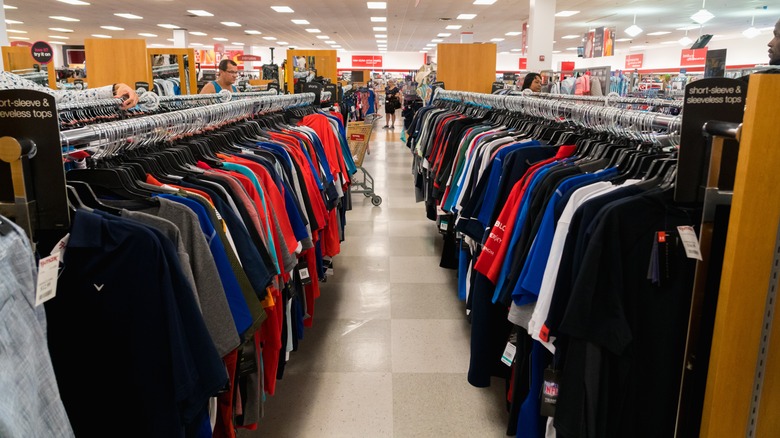 2p2play/Shutterstock
If you love shopping for home décor, surely you've entered a HomeGoods. This sister store to Homesense, TJMaxx, and Marshalls sells just about everything you need to decorate your home. They have furniture, rugs, bedding, kitchen items, and much, much more. HomeGoods fans love how the merchandise is different every time you enter, per Insider. Shopping at HomeGoods is like thrifting –- you never know what you're going to find. HomeGoods items are also reasonably priced. Even when shopping on a budget, you're sure to find some great items.
Some items at HomeGoods are worth coming back again and again. According to Cheat Sheet, don't overlook the throw pillows, lamps, baskets, and stationary -– which are usually great quality and inexpensive. However, some other items you can, and should, overlook. While these items may be reasonably priced, they may not be up to the best quality standards. One category in particular even some diehard HomeGoods fans say to avoid, and it may surprise you.
What you should avoid and why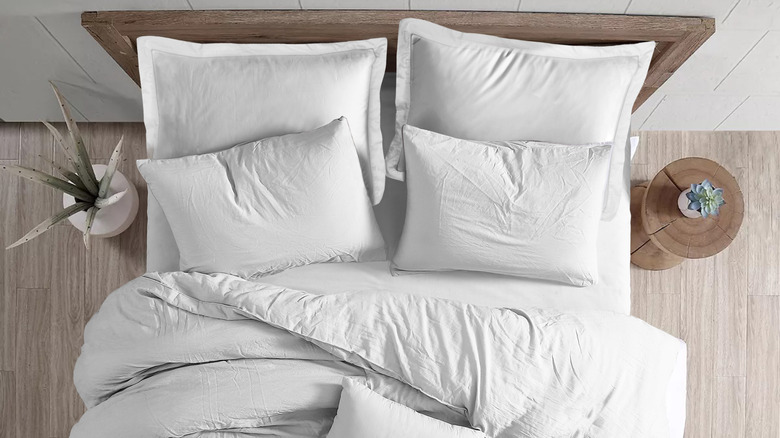 vectormann/Shutterstock
When shopping at HomeGoods, there's one aisle reviewers caution you to be wary of, and it's the bed sheet aisle. When purchasing bedding from HomeGoods, it may be tempting to choose the cutest pattern. However, before purchasing, you'll want to research the brand and look at the label to make sure the sheets are good quality. 
When looking for bedding at HomeGoods, you'll want to avoid labels with two things: a low thread count and synthetic fibers. Those with a low thread count are not as comfortable and won't last in the washing machine, per Cheat Sheet. Therefore, even if the linens are sold at a great price, they're still not worth your money. Another reason some bedsheets at HomeGoods shouldn't be purchased is because they may include synthetic fibers, per Reviewed. According to Home of Wool, synthetic fibers are treated with lots of chemicals, including dyes, fire retardants, and glue, which make them toxic to the planet. They can also cause skin rashes or irritations. Linens made from high-grade cotton are a better option, as they're more breathable and last many wash cycles, per PureWow.