Alison Victoria's Tips For Upgrading Your Home On A Budget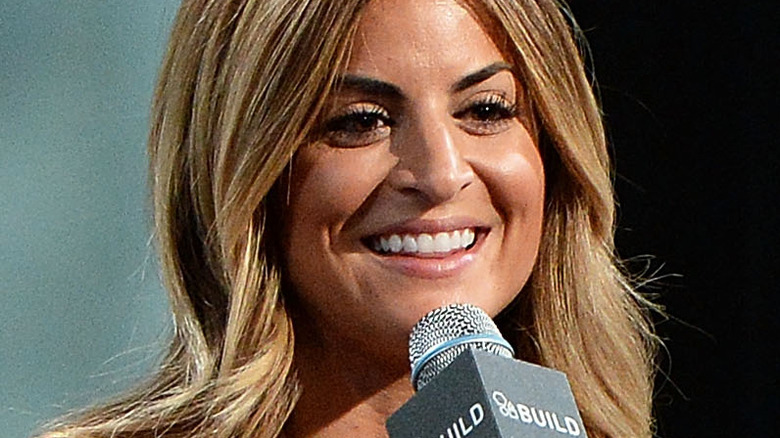 Slaven Vlasic/Getty Images
Interior designer Alison Victoria is no stranger to HGTV fans, as the cult-favorite home improvement channel has featured her on six different shows since her tenured stint on the network began. Victoria is best known for her hosting gigs on "Windy City Rehab," where she renovates properties in her hometown of Chicago, and "Kitchen Crashers" as part of the fan-favorite "Crashers" series. But she also starred in "Ty Breaker," "Flipping Across America," "Design at Your Door," and "Rock the Block," per HGTV. Having been featured on numerous HGTV shows and ushering so many homeowners across the country into their dream homes with her expertise and keen eye for design, Victoria has earned and proven her title as one of the queens of HGTV.
Known and recognized for her luxurious and modern design aesthetic, the property expert has an impressive portfolio of high-end clients under her belt. And though her glamorous design aesthetic tends to attract those higher-end clients, the appeal of her design style is universal. She is now offering some design tips and tricks for homeowners looking to give their space a touch of luxury without paying the high-end prices.
Fake it 'till you make it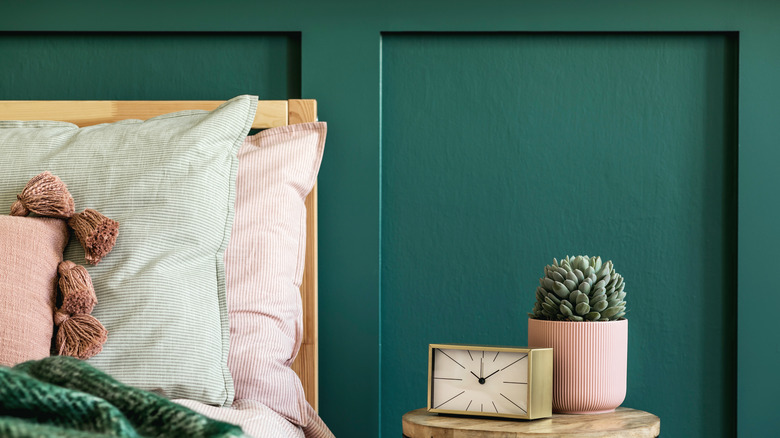 Followtheflow/Shutterstock
Though Alison Victoria knows her way around a luxury property, she understands that there are ways to amplify any home to make it feel glamorous and chic on a budget. One simple and unique way to make your space pop is to add an accent wall that creates texture and visual interest, which can be done by adding wood-paneling. Because incorporating actual wood-paneling into your design budget can be pricey, she recommends faking it with stick-on wood panels, via Florida Land Network Leonard Dicks.
She notes that there are thin, reclaimed wooden decals with wood panels that look just like the real thing and that the stick-on wood panels are also a great option to use as a headboard. This DIY décor hack can save you from spending money on an actual headboard. All you have to do is measure out, cut, and stick the panels on the wall for an instant upgrade to your space.
Embrace rooms you don't use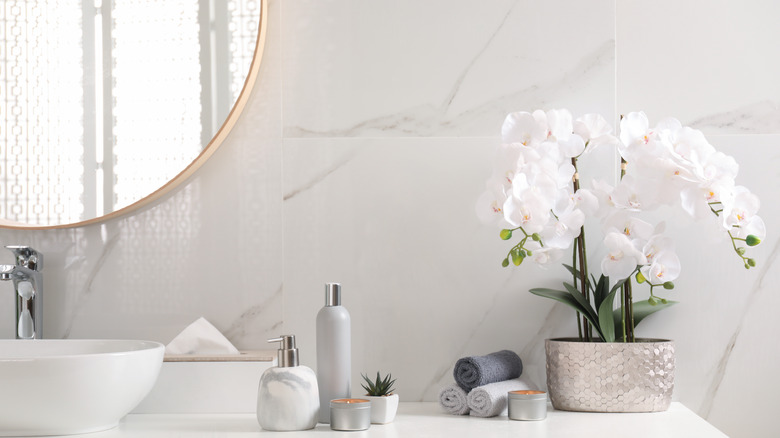 New Africa/Shutterstock
Alison Victoria also suggests renovating a room in your home that is less frequently used than other areas of the house, per Florida Land Network Leonard Dicks. This might seem counterintuitive since most homeowners would likely argue that renovating their most heavily-trafficked rooms makes the most sense. But Victoria says remodeling a lesser-used room, such as a guest bathroom or powder room, can help you save money long term, as these renovations will see less wear and tear.
Not only will renovating infrequently trafficked rooms help your renovation withstand the test of time, but she adds that it will also help create a unique space where your guests would love to spend time. The interior décor expert also notes that these rooms can be drastically changed with minor and inexpensive improvements, such as a simple coat of paint or some eye-catching décor. Finally, she recommends incorporating dramatic touches by adding a framed antique mirror and replacing the existing sconce lights with some that make more of a statement.