Everything You Need To Know About Buying A House With Poor Credit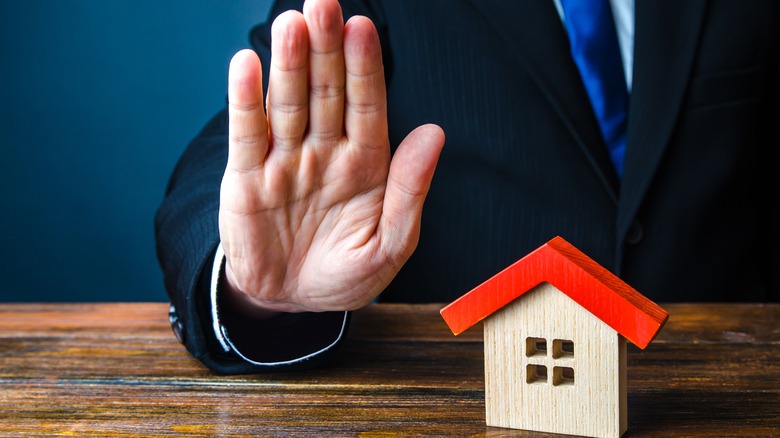 Andrii Yalanskyi/Shutterstock
As many of you may know, buying a home can be a pain, and poor credit can exacerbate the obstacles you have to go through. CapitalOne explains that credit scores range from below 580 to over 800. Those with 580 and below are considered to have poor credit. If you have poor credit, then you are considered to be a credit risk, and it may be difficult for you to purchase a home. This is because around 61% of those with low credit scores frequently miss their loan repayments.
Luckily, it's not impossible to buy a home when you have poor credit, according to Rocket Mortgage. However, in today's housing market, you may seem like an undesirable home buyer if you don't properly line your ducks in a row. Luckily, there are a few strategies you can attempt when purchasing a home with a low credit score. Let's look at those strategies so you can develop the best home buying plan based on your credit situation.
Boost up your credit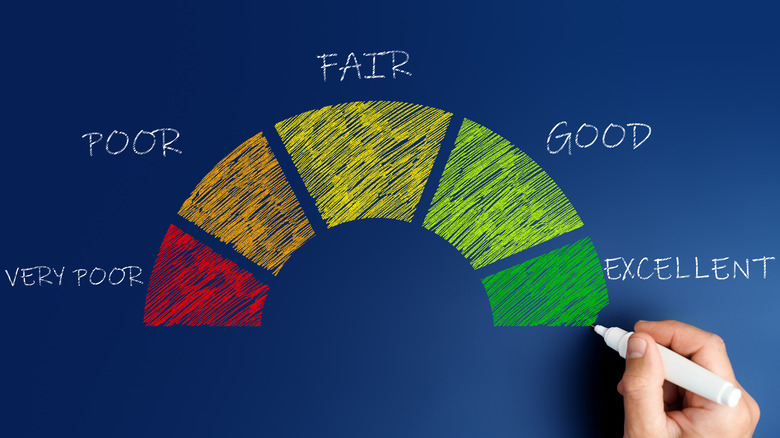 SergeiShimanovich/Shutterstock
Although many mortgage loan lenders don't state a minimum desired credit score, conventional mortgage lenders are able to have their own credit requirements as they are not part of a government agency, according to Rocket Mortgage. Mortgage lenders that are part of the government typically approve low credit scores but still have a minimum for those with very poor credit scores under 500. This means you probably will have a higher mortgage payment due per month, as well as higher interest rates.
Those who frequently use their credit card may not realize that it is negatively impacting their credit score, according to Experian. However, there are a few ways you can solve this issue, although it may take some time to see results. Three ways to increase your account balances are to increase the credit limit on your current credit card, open a new credit card with an increased credit limit, or pay off your credit card debt with a personal loan. Also, if you purchase your home with poor credit — remember you can refinance your mortgage later on after increasing your credit score.
Other loan options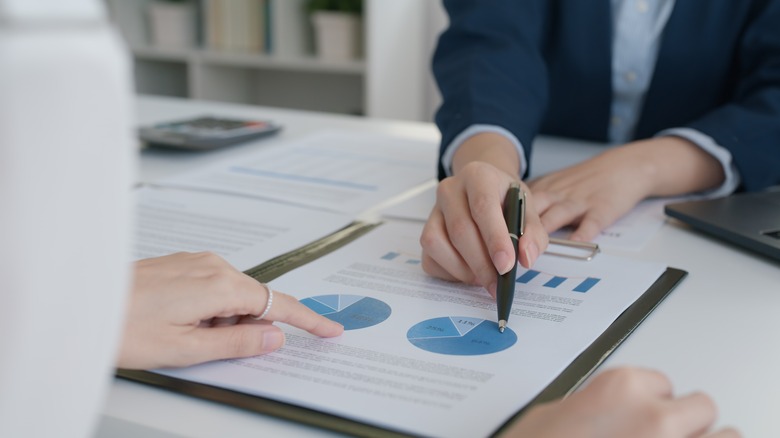 Chaay_Tee/Shutterstock
If you are unable to wait until your credit score increases, there are other loan types meant for those with poor credit scores, according to The Mortgage Reports. The FHA loan desires those with a minimum credit score of 500, which is the lowest credit score requirement compared to other home loans. However, those with a credit score lower than 570 will need to put down at least 10% of the home payment to qualify.
Another home loan to look at would be the USDA loans. You need at least a 640 credit score, but there is no required down payment as well as low-interest rates. This loan is assisted by the U.S. Department of Agriculture's desire to increase the number of home purchases in rural areas. This means you must look for homes in rural areas that are approved for this loan, but certain suburban areas may be approved too.