Why You Should Never Buy Simple Hardware Products At Home Depot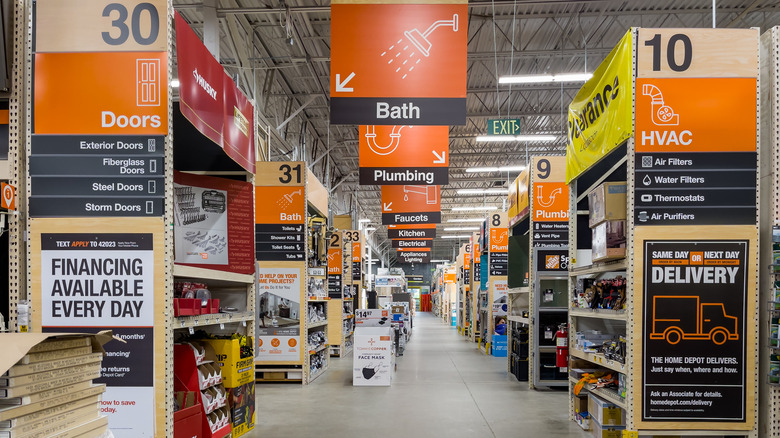 The Toidi/Shutterstock
Home Depot is the retail giant known for having the lowest prices when it comes to home repair products and more. With those low prices, Home Depot employees may not be the best when it comes to helping customers find exactly what they need. For some, associates at local hardware stores seem to be more accessible when they walk shoppers and contractors through the aisles to help them find the exact part they're looking for so that they don't have to come back and return their solo purchase that ended up being the wrong item. In fact, Consumer Affairs is filled with complaints about this business's poor customer service, but that doesn't mean every shopper will have the same experience.
Veteran builder Ben Walsh, the president of Green One Construction Services, told CBS News that local hardware stores stay in business, even with the competition of big corporations like The Home Depot, because they offer more personalized service. Plus, it's more likely for a local hardware stores to stock its shelves according to what they know their homeowners need, so it's worth it to spend a little more money to find the item you need at a smaller shop. 
Customer service and small hardware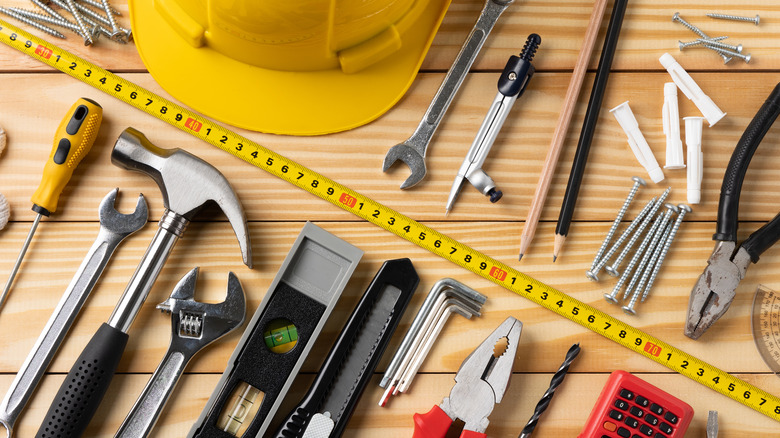 GBJSTOCK/Shutterstock
One of the benefits many may notice when shopping at a mom-and-pop style hardware store is that the employees know something about every department in the store. The same associate can assist you with picking out the right paint color and the correct plumbing supplies and can give you tips on how to sharpen your mower blades. At The Home Depot, it is unlikely that you'll speak to the same associate twice if you're shopping in multiple departments of the store since it's bigger and folks are often hired for specific departments. 
One of the top areas of The Home Depot CBS News says to avoid is anything hardware related. A good example is a busted toiled handle — when you walk into the plumbing aisle, you'll find a multitude of handles, many of them with "universal" on the package. Ask for help at The Home Depot, and they'll show you the handles, but you may not get much advice on which one to buy, and you may have to bring back one or two before you find the right handle for your toilet. The same goes with all sorts of basic hardware items that come with way too many choices.