Property Brother's Tips On How To Bring Subtle Glamour To Your Home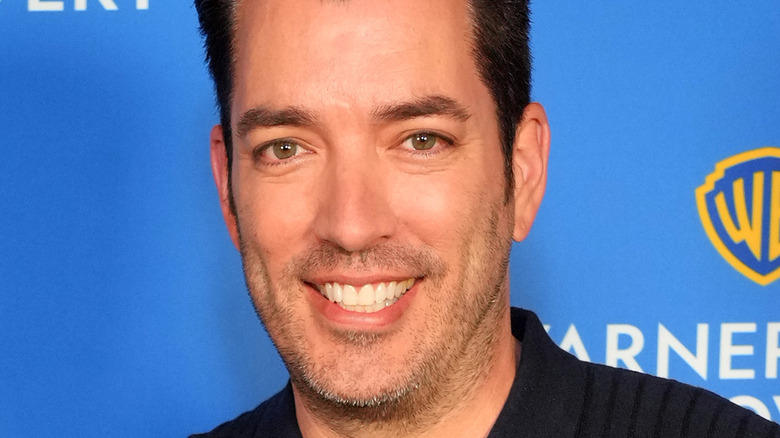 Kevin Mazur/Getty Images
When it comes to breathing new life into an otherwise plain space, the "Property Brothers" always have some new ideas up their sleeves. Once again, they apply their design expertise to a home in Nevada for Jay and Lisa, who express their desire to change up their dated décor. When Drew and Jonathan Scott tour the couple's home, they come up with a plan to glam up and update the interior by incorporating some details that include aspects of a luxurious Las Vegas lounge, as described by Realtor.
However, this renovation comes with some challenges since Drew and Jonathan want to avoid an overly garish motif. Nonetheless, they apply Lisa and Jay's $125,000 budget to integrate some touches of elegance while not going overboard with the decorating. Ultimately, the changes result in living, dining, and entertaining spaces that cater to both lavish and casual gatherings. Likewise, many of their design tactics can be applied to any refurbishing project.
Brighten up a room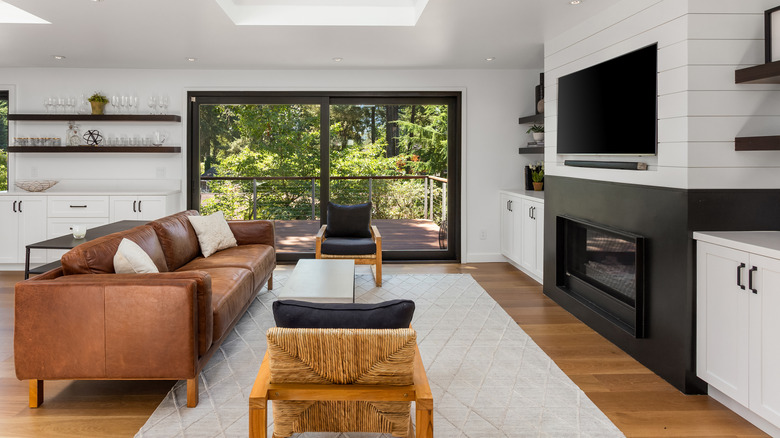 Breadmaker/Shutterstock
Drew and Jonathan Scott outline their transformation of Lisa and Jay's home on the Scott Brothers site, which includes adding more natural light sources or more accessories to reflect it, thus opening up rooms that had felt a bit closed in. For instance, one of the most profound changes involves a sliding glass door that was installed in the living room. Not only does it add more natural light into the living room, but it also gives more ready access to Lisa and Jay's amazing backyard -– complete with a swimming pool. With off-white translucent drapery, the room now possesses a touch of Las Vegas class that's ideal for both relaxing or entertaining guests.
In addition to the glass doors, Drew and Jonathan also add a set of antique glass panels to the pantry doors in the kitchen along with some aged brass fixtures. The brass shelving that's installed over a counter also ties the entire Vegas motif together beautifully, thus reflecting the opulence of area resorts without adding too much flash. Plus, the overhaul of the dining area enhanced this balance between classy and casual. With a wall demolished to expose the bay window and the addition of new window treatments, this area now makes an excellent setting for a formal dinner or for game night.
Add some eye-catching details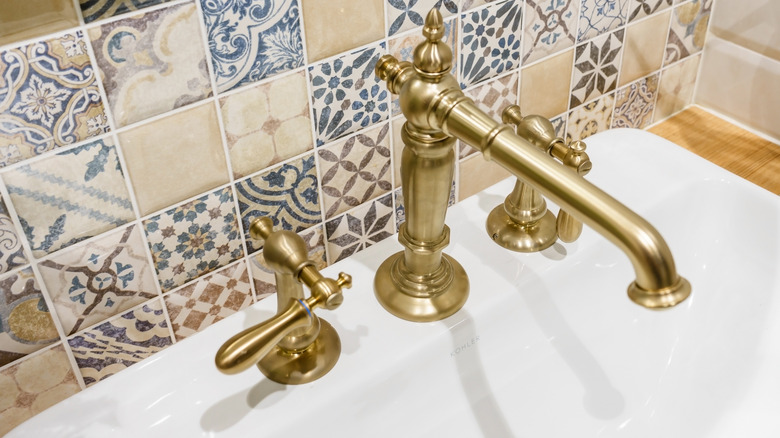 NavinTar/Shutterstock
In addition to the brass fixtures, mirrors, and the dining table's metallic base, Drew and Jonathan Scott integrate other small yet attractive details to make the living room more personalized to suit Lisa's love for the Las Vegas motif, as well as add more balance to the room, as noted by Realtor. They manage to strike a compromise with her fascination for animal prints by including a spotted area rug that slightly resembles leopard print but with more subdued off-white and dark gray tones.
Plus, eliminating the wall nook, the "Property Brothers" have created plenty of space to mount the TV, as well as add molding and a panel around the fireplace, both of which are marble. The sleek lines and subtle pattern of the marble create an elegant focal point without it taking over the entire room. With some careful caulking and other finishing touches, this addition seamlessly pairs well with the rest of the neutral tones and the vertical molding on the surrounding wall.