What Lauren Risley Says To Update When You Purchase A New Home
Buying a new home always comes with such a massive to-do list — get approved for a mortgage, follow up on any inspections, meet your closing deadlines — that you'd be forgiven for being worn out by the time your name is finally on the deed. That being said, it's well worth pushing a little bit more once the home is yours and making a small cosmetic change or two. So while you might be exhausted at the moment and want nothing more than to sit down and rest, you'll be left with a beautiful home that you can find pride in for years to come.
Wondering which swaps you should make? According to Lauren Risley, star of HGTV's Call the Closer, one relatively simple change makes the biggest difference; and that is swapping the lights, Realtor.com says. By removing outdated fixtures, homeowners can ensure that their rooms look far more modern. Plus, you can choose new fixtures that match your existing décor, providing a subtle accent and ensuring everything looks cohesive.
The art of the perfect lightbulb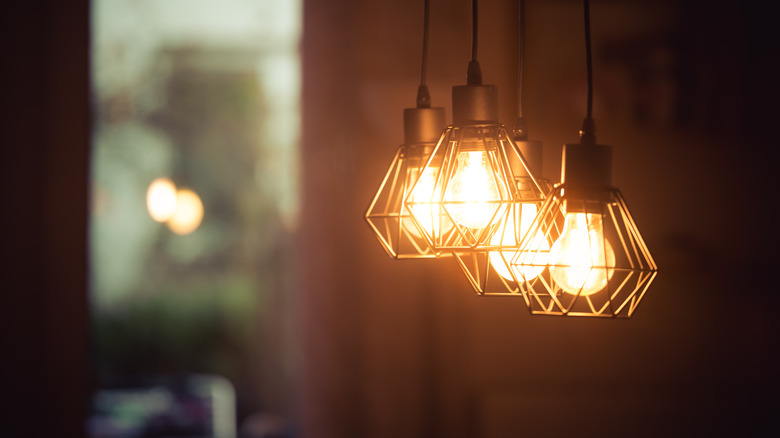 Patrick Daxenbichler/Shutterstock
In addition to changing light fixtures, you may want to consider changing your lightbulbs. If the previous owners were using power-hungry lightbulbs, your electricity bill would be far more expensive than necessary. According to Energy Saver, the average household can save roughly $225 per year in electricity by switching to LED lightbulbs, which are energy efficient.
Swapping your lightbulbs will also allow you to fine-tune each light's warmth. If you've done any major décor changes (especially if you've swapped a room's color scheme from warm to cool or vice versa), you may find that the light looks harsh or out of place. Similarly, if you've converted a room with cool tone light to a relaxing space (such as a living room), you might find that swapping the current lightbulb out for a warm tone equivalent leaves the room feeling much cozier and more inviting. By adjusting your new home's lightbulbs, you can ensure that it truly feels like your own.
Focus on eliminating pain points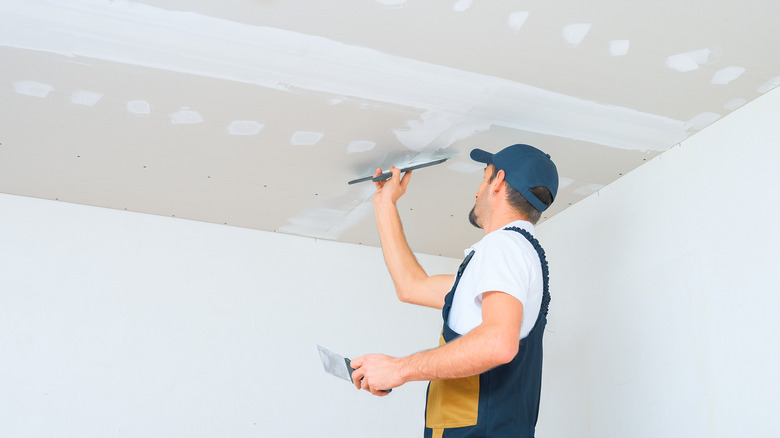 Malikov Aleksandr/Shutterstock
If you're still unhappy with certain rooms after changing your lights, the chances are that there are larger elements you're just not a fan of. First, try to pinpoint the exact cause of your frustration and visualize any alternatives — in most cases, the fixes are easier than you'd expect. For example, when a pair of new homeowners were frustrated with their set of three outdated spiral archways, Lauren replaced the whole section with a modern doorway, Realtor.com notes.
Not only was the fix simpler than the average person might expect, but the couple loved the new look — and now won't have to deal with the frustration of hating a prominent feature in their house every time they walk by it. In some cases, replacements may not even require renovations. Maybe you'd be happier if you finally tossed that sofa, or maybe the room would look better with sheer curtains. Either way, it's worth the extra effort to customize your new place exactly how you'd like.