Love It Or List It's Tips On How To Make A Small Home Seem Bigger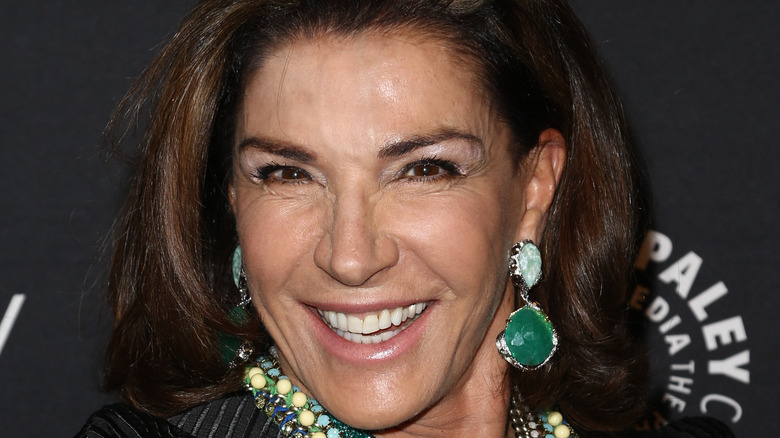 Debby Wong/Shutterstock
If you had the chance to renovate your current home or buy a new one, which would you choose? Which option would allow you to have your dream home? That's the premise of the hit HGTV show "Love It or List It." Host Hilary Farr renovates clients' current homes to fit their needs while her co-host, David Visentin, tries to find them a brand new house that fits their wants.
Most homeowners decide to buy a larger home because of a growing family and the need for more space, according to Credible. While people tend to stay in their homes because of higher house prices. If moving to a new home isn't an option, how do you make your current space work for you? If it's too small, how can you make your home feel larger? You have to get creative with space. You might not be on "Love It or List It" any time soon, but you can use David and Hilary's tips on making a small home seem bigger.
Use every nook and cranny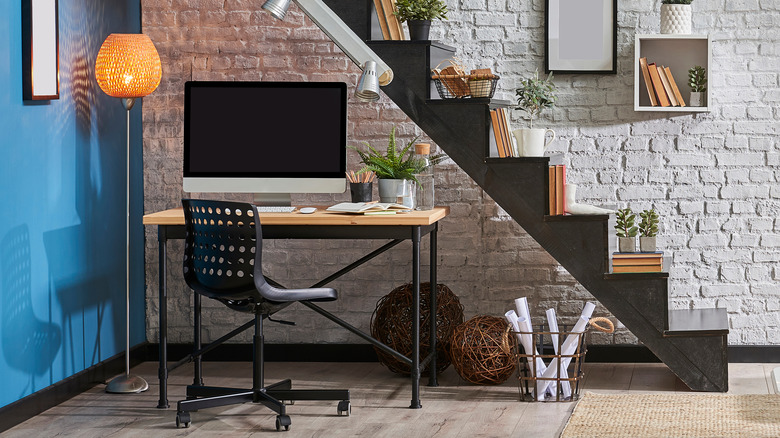 united photo studio/Shutterstock
Living in a small home just means you have to get creative with how you use the space. David and Hilary from "Love It or List It" suggest utilizing every inch of your home in a smart way, like doubling up some spaces. With the right organization, a hallway closet can function as a mudroom too. Add adjustable shoe shelves, a bar for hanging coats, and a shelf for miscellaneous storage. Don't forget to use the door to hang dog leashes, bags, or umbrellas.
You may be surprised at the space you have when you start looking for it in your home. Small spaces you have no idea what to do with or walk past every day can actually provide you an opportunity for storage, sitting, or design space. Interiors by Jacquin suggests looking at your hallway, under the stairs, or near windows, as a place to relax or for storage. And if any of these places are too small for adults, they can be great spaces for kids and pets. Have awkward rooms in your house that you don't know what to do with? Fear not because not all rooms need doors. A loft can be used as an office and family room area.
Trick the eye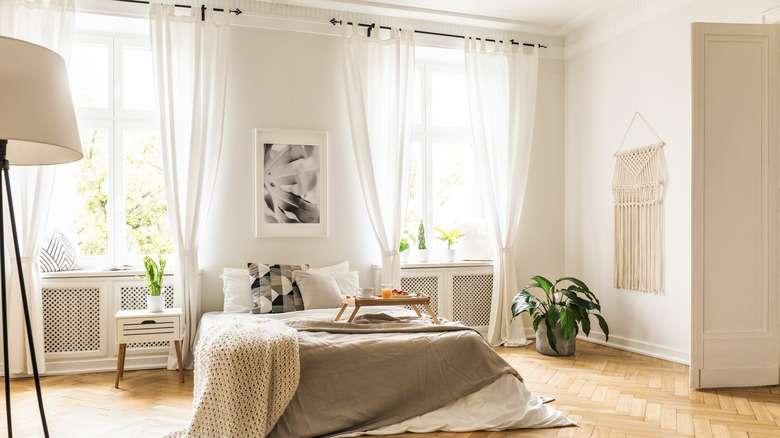 Photographee.eu/Shutterstock
Adding an addition or renovating the home to get more space isn't always an option. But you can trick the eye into thinking a room has more space than it does. One trick that all interior designers swear by is using light colors. Hilary and David from "Love It or List It" agree. Hilary often uses light colors in her designs to make a space appear larger, such as white cabinets instead of brown ones or light paint colors throughout the home. But if you love darker colors, don't shy away from them. Dark colors can create the illusion of depth when used right. Just ensure that your home is getting enough natural light to make the space still feel open.
When painting, you can also paint the trim or some of the ceiling the same color as the wall, says Blesser House. This gives the illusion of taller ceilings, especially when using satin finish paint. Another way to make the ceilings look taller is with your curtains. Install the curtain rod above the window and closer to the ceiling. Then use long curtains that just slightly graze the floor.