This Unexpected Item Has The Best Reviews At Ace Hardware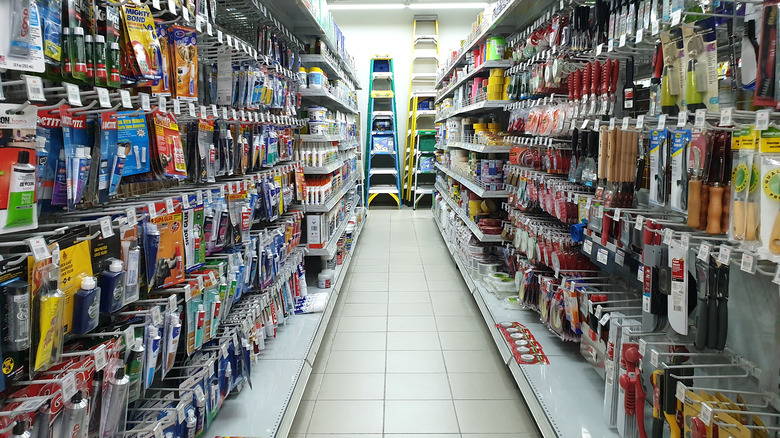 TY Lim/Shutterstock
It's hard to imagine the customers at Ace Hardware being impulse shoppers. Most seem to know exactly what they want, have done their homework on price and quality, and simply appear to make their purchase. And they apparently know a good air filter when they see one.
Of nearly 2300 reviews, the Filtrete 16 in. pleated Ultra Allergen filter scores a whopping 4.7 out of 5-star rating, with 1,943 of those who left a review rating the filer at five stars and 95% saying that they'd recommend the filter to friends. While some of the reviews also compliment the store and its helpfully attentive staff, the ones that concentrate on the product alone leave almost nothing but glowing, albeit brief, remarks. The filter gets high ratings in the "pros" column for being safe, durable, efficient, providing clean air, and being "just what I wanted." And here's the kicker: the "cons" column? It's completely empty.
Why customers love this air filter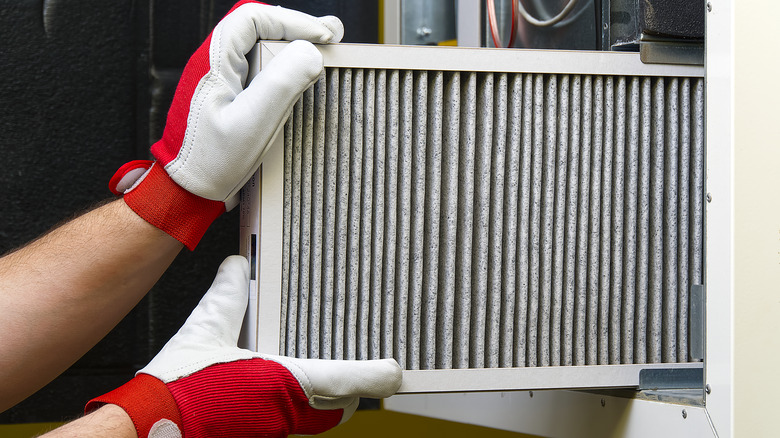 VidEst/Shutterstock
The current buzz on this filter may have actually begun as a result of the pandemic. Since most of the reviews are within the last two years, it's easy to see that some customers began their search after learning that some air filters are fine enough to pull COVID-19 from the air. While the Filtrete Ultra Allergen filter does not claim to do that, apparently, enough shoppers thought it performed well, and the item caught on by word-of-mouth.
Several customers vouch for the filter's success at pulling allergens from the air. One shopper enthused that the filter was recommended to them by an HVAC installer and worked great. Another said they tried a cheaper brand and noticed an increase in their allergies. One reviewer said they'd tried many MPR grades of Filtrete and found that the 1900 Series was the best for their nearly century-old farmhouse.