Bryan Baeumler's Savvy Advice For Renovating Your Home
When it comes to home renovations, most people don't know where to start, but HGTV's Bryan Baeumler has all the need-to-knows for homeowners to have a clear and concise, smooth experience. According to BC Living, the "Leave It to Bryan" reality star made an appearance at the Vancouver Home + Design Show, and the home design guru didn't shy away from answering questions and sharing critical knowledge about the home renovation process. 
He makes it clear that although home renovations may look like a simple task, as shown on his reality show, that is far from the case. It requires preparation, so if you're planning to redesign your home sooner or later, here you can get an inside scoop and the best tips from one of the best home design experts in the game. Take some notes, roll up your sleeves, and dive right in. Your home renovation journey awaits you.
Be prepared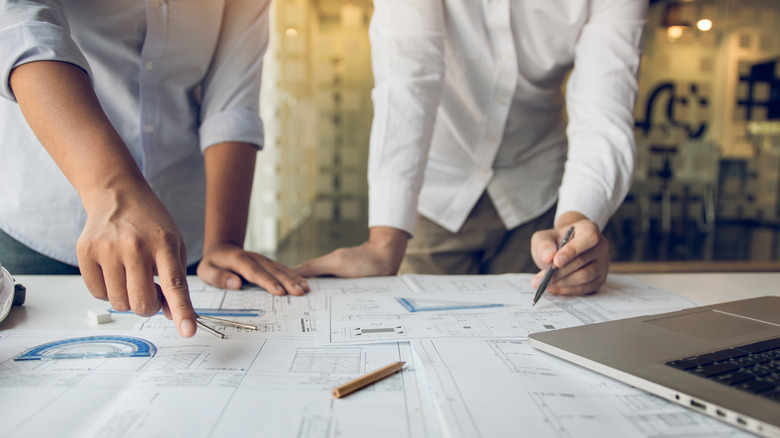 wutzkohphoto/Shutterstock
Before beginning renovations, Baeumler stresses the importance of having a solid plan and budget intact. Although viewers and fans of his HGTV shows have the misconception that renovating a home is simple and easy, according to BC Living, Baeumler makes it clear that when your home is your investment, that's not the case at all because the purpose is to upgrade your home by adding more purpose and value to it than it previously had. 
Baeumler emphasizes the importance of getting projects done around the house when you first run into them. If you notice something needs to be fixed, don't wait to put it off because as time goes on, you'll forget the problem and will run into more of them. It's better to fix things as you go and bring in a professional than do nothing and end up having a handful of overwhelming renovations that need to be taken care of when things finally break down.