This Unexpected Home Décor Item Has The Worst Reviews At Costco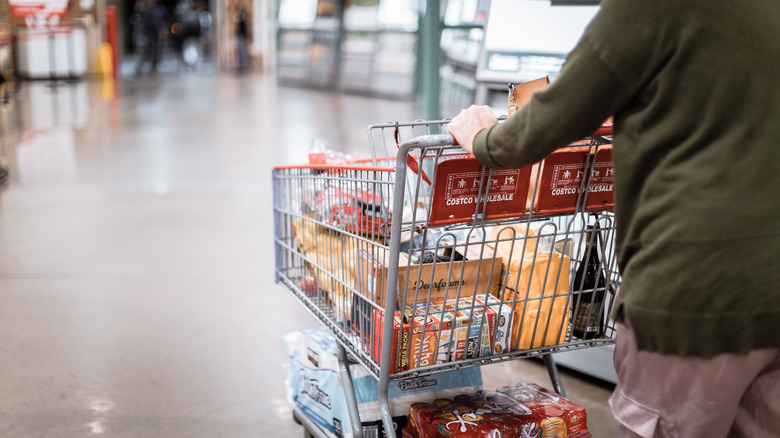 ARTYOORAN/Shutterstock
For the few who don't know, Costco is a wholesale retailer with legions of fans around the globe. According to Business Insider, the membership-based warehouse has over 90 million card-carrying subscribers and has inspired blogs and websites centered around its products and best deals. Most loved for its low pricing, exclusive membership perks, and pleasant staff, per Eat This, Not That, shoppers say it's a fun and relaxed place to do something not always perceived as a good time. Additionally, the food court and free samples add to the atmosphere. Customer favorites include the Costco in-house brand, offering clothing, hair care, food products, as well as their coffee, baked goods, and fresh produce, via Delish. The food and miscellaneous categories make up almost 38% of the total product income, as cited by Investopedia. In addition, shoppers emphasize the value found in the alcohol selections and at Costco's gas pumps. 
Costco has an extensive collection of home décor objects flying below the radar of popular offerings, like their mortgage refinancing service or giant wheel of Parmigiano Reggiano cheese. Insider asked Spacejoy senior interior designer Sarah Nelson for her top recommendations from within the department; she chose a range of bedroom furniture, table lamps, area rugs, and standing planters. Nelson described these as edgy, modern, glam, classic, and cozy, stressing that they appeared more expensive than their price tags. One thing you won't find on Nelson's list is the Costco home goods piece with the worst reviews — surprisingly, it's a hugely trending interior item.
This popular décor item receives low marks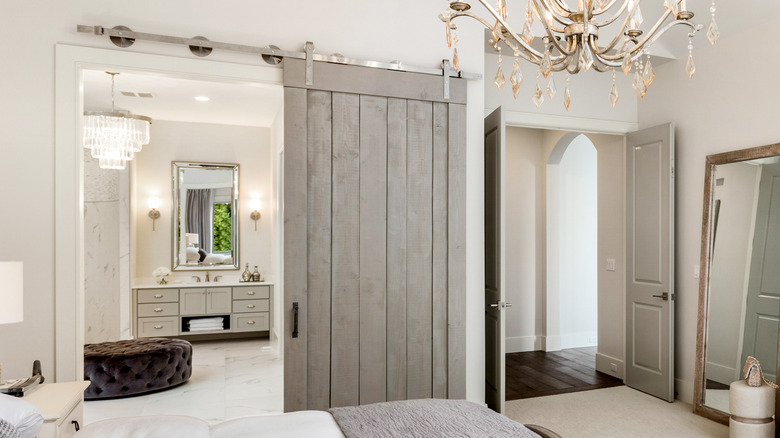 Breadmaker/Shutterstock
Barn doors have grown in popularity along with the modern farmhouse style, and per Jett Set Farmhouse, they have major functional appeal and remain a standard item in new home builds. They offer an affordable way to separate open-concept spaces as an alternative to pocket doors and can replace a conventional door easily. According to Rustic Rolling Doors, an added benefit is their space-saving quality, which is perfect for tight hallways and small rooms. Somewhat counter to their rustic origins, barn doors are available in various styles, including modern, French country, and the predictable farmhouse.
The OVE Decors Brittnay Mirrored Barn Door is sleek and contemporary. It is also "minimalist and chic," characterized by the product listing, with a soft-close mechanism and three finish options. It may look great, but as noted on the official Costco website, it only has a 3.4-star rating, a low review for a Costco item. Specifically, there were more than half as many one-star ratings compared to five stars.
While most customers were happy with the function of the door and design — a mirror on one side and wood on the other — some mentioned sub-par installation instructions and missing pieces. Unfortunately, the biggest problem seems to be the mirror arriving broken, with an anonymous reviewer questioning why the manufacturer hasn't improved the packing. Many customers noted Costco's easy return process during resolution but were understandably frustrated with repeated shattered shipments. This generally simple-to-use and install item has become difficult for some Costco members.