Jennifer Todryk's Best Tips For Renovating Without Messing Up Your Home
Jennifer Todryk got her start online through her blog and Instagram account, where her personality shines. She would post photos of her beautiful home, three children, and DIY home design. Today, her Instagram shows behind-the-scenes looks at the larger projects she's had the opportunity to be a part of. The social media celebrity has upgraded from renovating her house to revamping the houses of those looking to makeover their home on a budget.
Todryk is a home renovation expert and the star of the show "No Demo Reno" on HGTV. The show follows the social media influencer as she renovates Texas residences without any major demolition. "No Demo Reno" finished up its first season last summer, but tomorrow Todryk is back to kick off season 2 as its first episode premiers, says HGTV. Before we get hooked on another season of the home renovation show, let's take a look at a couple of the best tips we've learned from the last one.
Make good use of the space you have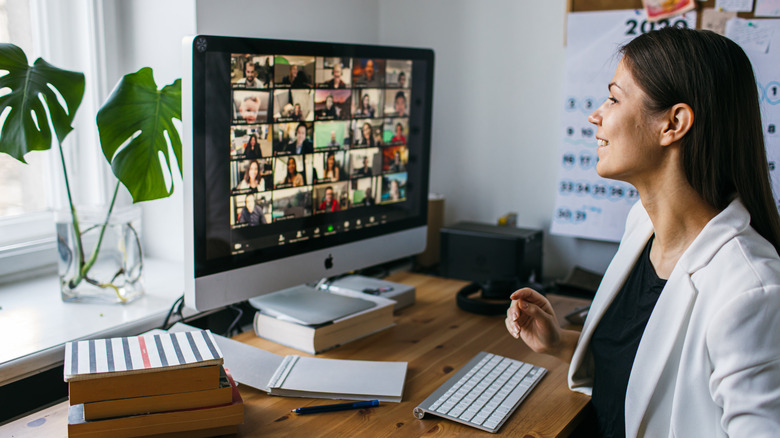 Girts Ragelis/Shutterstock
When your house has too much clutter, you should consider your current space before building onto it. Splitting a large room into two or finding unused space is much cheaper than adding an addition to your home. In season 1, episode 4 of "No Demo Reno," Todryk takes it upon herself to create new spaces inside one family's house.
One way she does this is by giving new life to the square footage under the stairs. In a home where children's toys were taking over the common living areas, the host finds the perfect spot to turn into hidden storage. In the "before photo" seen on Realtor, you can see that the room is overrun by large, colorful plastic toys. After some careful renovations with minimal demolition, the space is transformed into a chic adult sitting room complete with live plants and modern décor.
In the same house, Todryk helps a mother who works from home find a private area to work. Before the family was visited by the "No Demo Reno" crew, the mother worked at her desk in an open space where she was constantly being distracted from her work. The host decided to fix this by putting up walls in a corner of the room and adding glass-paned French doors. This way, the mom has a quiet place to get stuff done while she can see out the glass doors to check on her kids.
Give a fresh start to things you already own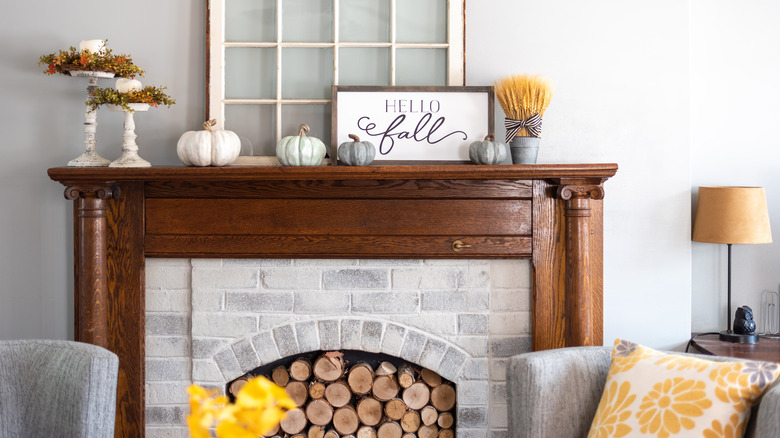 Kristen Prahl/Shutterstock
Some of the best renovation advice given on the show is one that will save you lots of money in the long run. Throughout each episode, Todryk is constantly giving new life to old things already found in the house. In this episode, she adds fresh coats of paint all over, which gives the home an entirely different aesthetic, but she also goes a little further than that.
Among some of the best decisions in this redesign was to retile the fireplace. The home feature, which used to be designed with large white tiles surrounded by white paint and a white mantel, was transformed into an updated focal point. By simply adding some small light gray, dark gray, and white diagonal tiles, the fireplace became much more modern looking, and it no longer clashed with the rest of the décor.
Another choice Todryk made was to incorporate a little of the husband's favorite color, yellow, into the dining room. The room, which was once several shades of beige, seriously benefited from some wallpaper that featured a muted yellow pattern, as seen on Realtor. In addition to this, the host also outfitted the dining room with a new light fixture, some smaller photos to replace the clunky mirror, and even a new table that uses modern lines.