What Yellow Tags At Home Depot Really Mean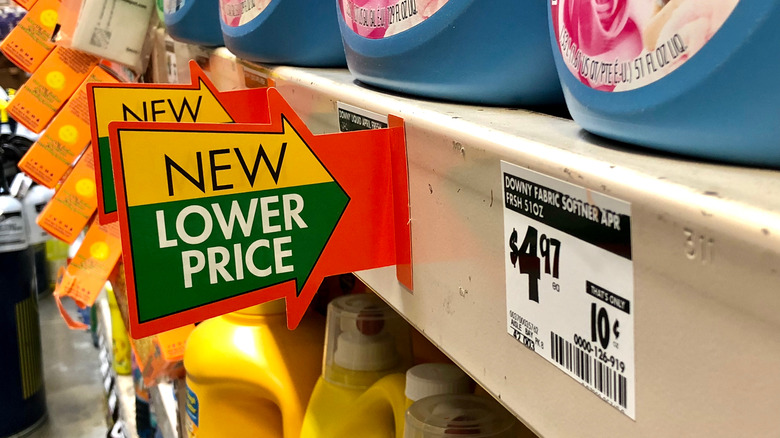 ZikG/Shutterstock
Shopping is one of the most fun, yet tiring, activities that life has to offer. From getting in and out of all the stores, walking up and down each aisle, and figuring out what the prices are for each item, it's no surprise why many choose to shop online. However, if you are an avid retail shopper, you probably also look for many deals and discounts no matter where you choose to shop. This becomes even more difficult as there are so many numbered and colored price tags, each with different meanings.
As per The Krazy Coupon Lady, price tags are put in place to give information on what type of sale the item has going on. For some, this means a colored price tag, and for others, this means having a price tag with random numbers that you may not always understand. Nonetheless, these price tags with all this information on them aren't supposed to be for the buyers to understand. It's for the retail company to go by as a guide on whether the item will be on sale multiple times or if it's at its last discounted price.
The yellow tag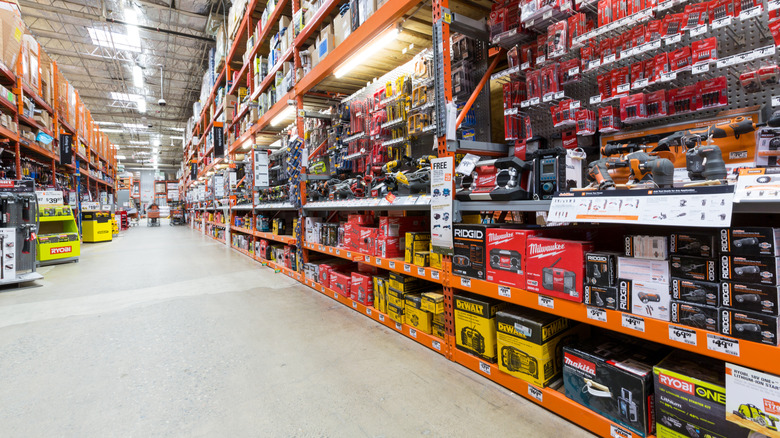 Mihai_Andritoiu/Shutterstock
With each different colored or numbered price tag comes with a different deal. However, this varies from store to store. A colored tag might mean something for one store and mean something completely different in another store. Home Depot is known to use a variety of these tags to offer a variety of discounts. Sometimes they use colors and numbers together to give a large discount. So, what does that yellow tag mean, and why is it so important?
According to Deals Plus, the yellow tag means the item on clearance is the biggest discount the store is going to make for that particular item. Once a yellow tag is in place, the item is nearing the end of its clearance days. For prices that end in .06, this means that the item has been marked down after not selling for six weeks. Prices that end in .03 follow the same suit after not being sold in three weeks. Usually, after this markdown, the item is then removed if not sold. Some tags also come with a New Lower Price icon. This simply means that the item is on discount with wholesale pricing. This can be for a number of reasons, including marketplaces, rebates, open boxes, and many more.