How To Read The HomeGoods Price Tags And Get The Best Deals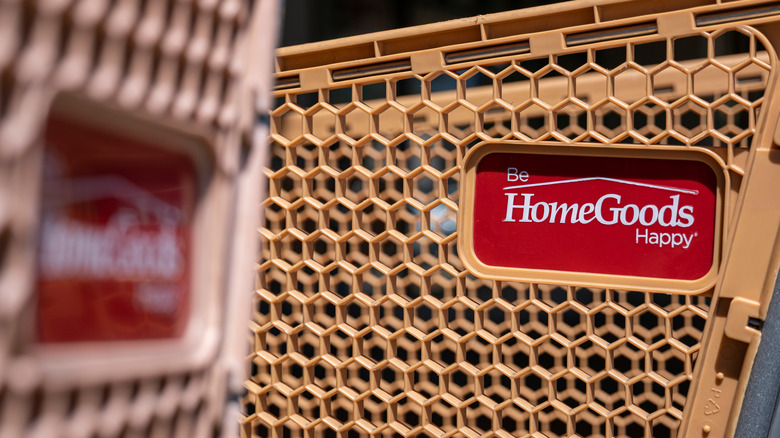 Bloomberg/Getty Images
HomeGoods has been the ideal shopping destination for bargain hunters for quite some time. As one of the stores under the TJX Companies umbrella, its retail siblings include TJ Maxx and Marshalls. When it started as a small chain in 1992, it focused primarily on low-priced furniture. Now, with locations all over the United States, it is a destination for everything home-related, including furniture, outdoor living, home decor, and even pet supplies. 
While HomeGoods brands itself as having low prices, things can still be a bit pricey. Especially in this economy where every dollar counts, you have the right to the best deals available. There are some tricks to shopping at HomeGoods, including knowing how to read the price tags to get the best deal. Did you think simply reading the price gives you all the information? This store speaks a special language through its price tags that can potentially save you a bundle. 
Understanding the white tags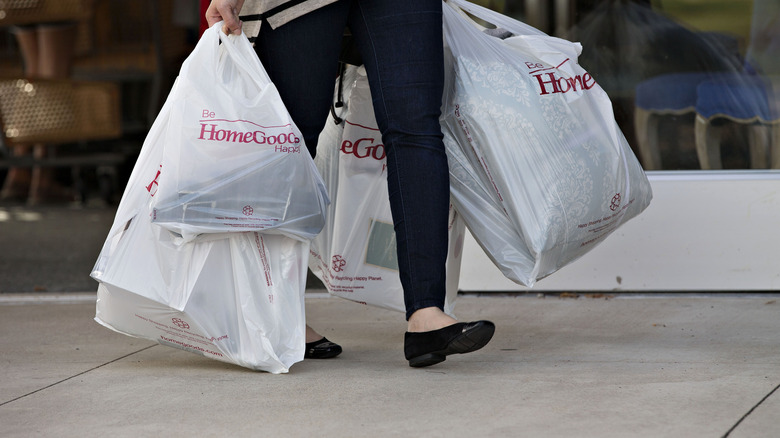 Bloomberg/Getty Images
If you are shopping at a store like HomeGoods, you are likely already a bargain hunter. However, it never helps to know some extra tips. TikToker Nicolethefreespirit recently published a video explaining the different numbers on a HomeGoods price tag and why they matter. 
When you pick up an item at the store, there should always be either a white sticker or white tag on it. This label will contain small numbers beside the displayed price. These numbers are used to help the store keep track of its current inventory. 
Look for the four numbers toward the upper right portion of the tag or sticker. This is the date of when the item came to the store. For example, if you see 0322, it means the item arrived in March of 2022. The HomeGoods employees then use these numbers to determine when to mark down items. 
If the date listed is fairly distant from the current day, it never hurts to ask when the item will be marked down or if you can receive a discount for moving it out of the store/making way for new merchandise. 
Look for red tags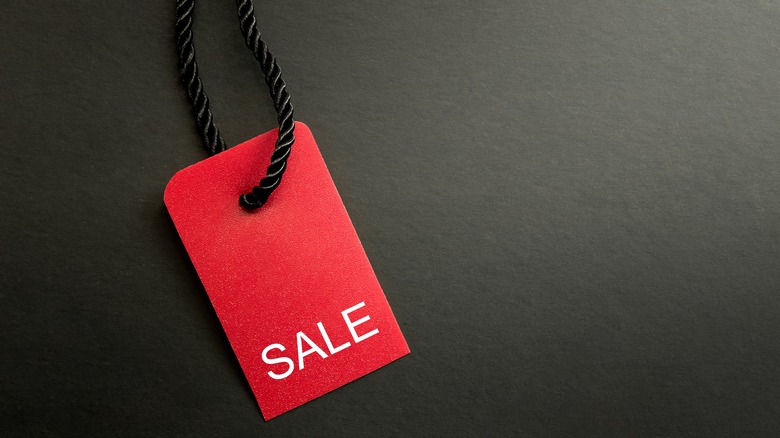 Elena Yakusheva/Shutterstock
On clearance items or during sales, you will see a red sticker on a white tag. This is the telltale sign that the item has already been marked down. However, you still need to pay attention to the last numbers on this red sticker. This will tell you what week the item was last marked down. If the tag hasn't been updated in a couple of weeks, you can try to ask for a further discount. 
For example, if the tag says 28, but we are in week 39 of the year, it's definitely worth the ask. TikTokers like Nicole have tried this method and have successfully received a price reduction on an already reduced item. According to Offers.com, item markdowns can already be up to 70% off retail, so if you manage to get something beyond that, you are one serious deal maker. It's always fun to get bargain prices without a lot of effort, and being aware of the price tags can help you.