Which Day You Should Be Shopping For Garden Items At Home Depot?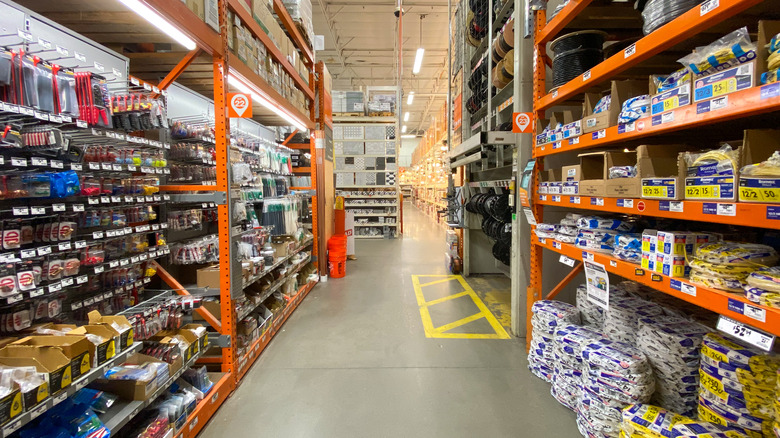 Unwind/Shutterstock
Home Depot is one of the most common household names in the home improvement retail sector, and its corporate website boasts having earned the prestige of being the largest home improvement store in the world. Known for being a one-stop shop for all things home improvement and offering everything homeowners could ever need with their vast selection of products, from lumber to power tools to appliances. According to the company's corporate website, these are sold online and at 2,300 brick-and-mortar stores throughout the U.S., Mexico, and Canada.
And while the retail giant offers savings and sales throughout the year on their wide selection of specialty and general merchandise products, the garden center is one of the best departments to score deals if you know when and how to shop. Stocking up on plants, flowers, mulch, and seeds at the right time can help you beautify your lawn and garden this summer for less.
Shop during this time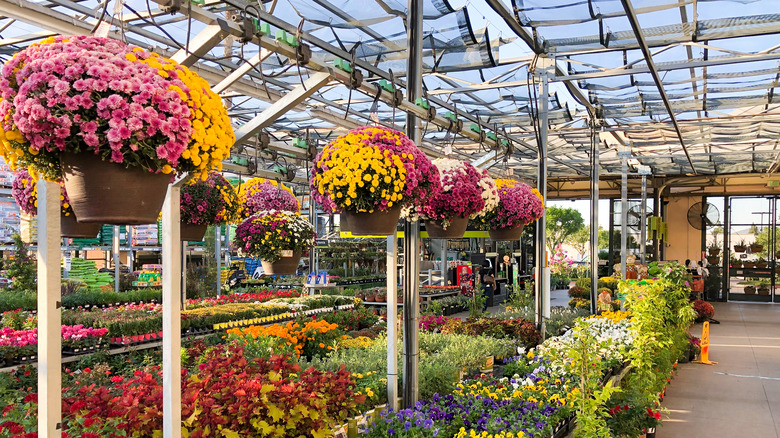 Unwind/Shutterstock
The Home Depot garden center offers beautiful perennials, annuals, and hanging baskets throughout the gardening season. The Krazy Koupon Lady notes that you can expect to save the most money on your garden haul during its Spring Black Friday Sale in April and Memorial Day Sale in May. Each annual sale offers steep discounts on nearly all garden products and plants for approximately two weeks. If you missed the sales this year, don't fret — The Krazy Koupon Lady adds that the retailer marks their trees, perennials, and flowering plants down to 50% off during September to make room for their fall plants and holiday garden merchandise. 
You can stock up before the year ends, and clearance plants pop up for sale periodically; they usually just need a little love to fully revive them if you have a green thumb and are up to the task! In the meantime, The Krazy Koupon Lady recommends visiting the garden center on a Friday if you want first dibs on a fresh shipment of plants, as the store tends to get garden shipments on Fridays to stock up for weekend shoppers.