Jenn Todryk From No Demo Reno Says These Are The Best Free Home Upgrades
Jennifer Todryk is a successful and highly-followed blogger, and content creator turned TV host who rose to notoriety with her popular online blog "Life as a Rambling Redhead," where she frequently shared hilarious and relatable quips about her life as a parent and as a home design expert, according to House Beautiful. With the success of her blog leading to a huge online following, she is now known among her one million Instagram followers simply as "The Rambling Redhead," where she continues to use her platform to share beauty and parenting tips while also showing off her beautiful home and offering up her tips to get your very own Instagram-worthy living space.
Todryk's status as a popular online content creator landed her what is now her most recent gig as the host of the HGTV series "No Demo Reno," where she uses her design expertise to help homeowners transform their homes into Instagrammable spaces that will help them fall in love with where they live again –- all without the cost and work and time of a full renovation.
Be resourceful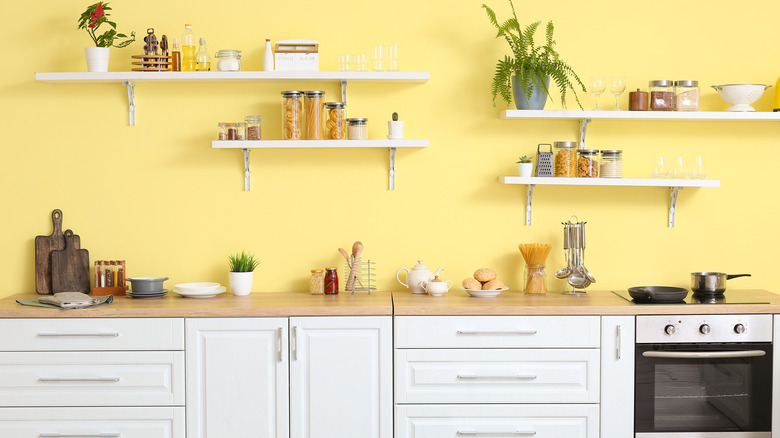 Pixel-Shot/Shutterstock
Not everyone has the budget for a huge home renovation, so Jennifer Todryk says, via Realtor, that the trick is to be resourceful by repurposing or reimagining the design features that you already have as opposed to breaking the bank and replacing them completely.
Repurposing interior features of your home, such as granite countertops or well-made bookshelves and cabinets, is also a big way that Todryk says can help you refresh your space. Taking particularly beautiful or well-crafted features from parts of your home that need a redesign and incorporating those features into other rooms or parts of your home is a great way to revamp your living space while saving tons of money on having to invest in new building materials and accents –- plus, who doesn't love recycling?
Even the most beautifully designed home can fall victim to not being used simply because of a lack of functionality. Todryk recommends reimagining the functionality of unused spaces in your home can be a great way to get valuable space in your home back that the whole family can enjoy. Replacing a wet bar and a sink with a full countertop to give yourself more counter space and replacing bulky raised cabinets with open shelving as a way to display your photo frames and decor gives you a brand new space in an instant -– all while avoiding the expensive and invasive process of demolition and full renovation.
Play dress-up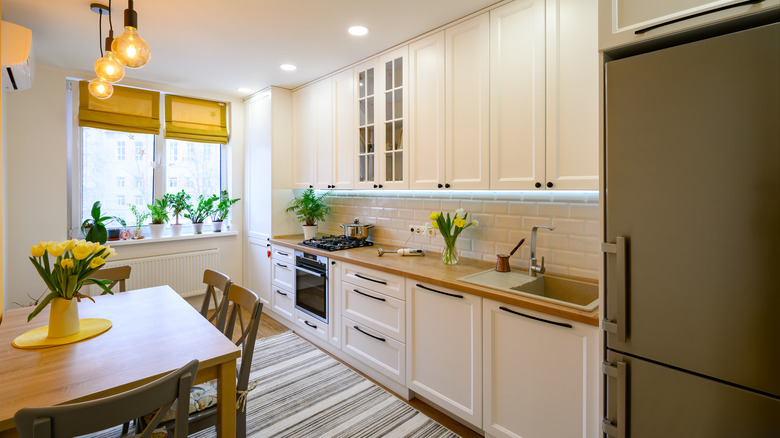 Serghei Starus/Shutterstock
If you are bored with the current exterior of your house, Todryk says, via Realtor, that simply painting it and adding new shutters of a different color or style that contrast against the color of your bricks or siding can make a surprisingly dramatic statement. Spray painting your bricks or your siding is a great way to freshen up a tired home and breathe a new, modern life into it in a way that makes it stand out from all other houses in the neighborhood. Adding new shutters (or simply painting those as well) in a color that will pop against the color of the house can help add a modern touch to a dated or tired house.
Todryk also says the same effect can be had on the interior of your space by painting cabinets and adding new hardware, whether you want to just update the cabinets you have or repurpose them for use in another part or room of your home.