10 Ways To Give Your Home A Grunge Aesthetic Makeover
Getting creative with your home interior is what makes it unique, and nothing is edgier than a grunge aesthetic. If you've been thinking about trying this kind of design out, why not give your home the renovation it's been waiting for, complete with a bold and steely urban vibe? Embracing a worn, seasoned look that also portrays plucky decor is a salve to the grunge-loving soul and will let your home express your deepest desires and interests. Incorporating different textures and styles will create a more raw canvas, and you can build on the theme as you go.
While the grunge aesthetic may feel cold, you can still have a warm, welcoming home that wows visitors. As long as you combine comfort with distressed components, your space will have the perfect balance of raw elements and designer touches. Statement walls, industrial decor, and textured fabrics are just a few ways to delve into this interior plan notes, The Other Aesthetic. Even small additions can make a big difference to the end result, so let your creativity soar.
Before: Plain walls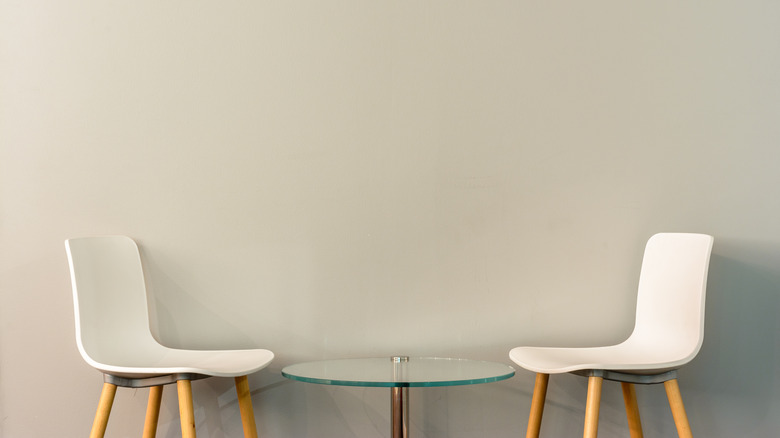 nitsawan katerattanakul/Shutterstock
Plain white walls are ideal for minimalist designs or modern updates, but they lack texture and warmth. They can also look dated if they remain unadorned, creating an open, blank space that doesn't draw in the eye.
After: Faux concrete feature wall
Creating a faux concrete feature wall instantly creates a grunge aesthetic, bringing a distressed and raw feel to the room. This stylish element adds an engaging yet moody vibe.
Before: Cookie cutter furniture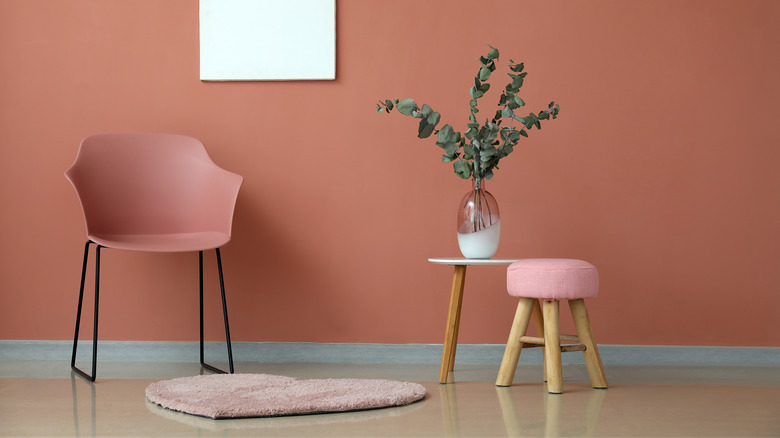 Pixel-Shot/Shutterstock
Matching furniture is an easy way to create and stick to a theme within your home, but it leaves little room for creativity. It also limits what you can do when it comes time for renovations or upgrades, especially if the colors are all the same.
After: Mixed furniture mediums
By mixing mediums and elements when it comes to furniture, you can create a brazen design that embodies the grunge theme. Use different natural materials like wood and concrete to complement each other and the space.
Before: Carpet flooring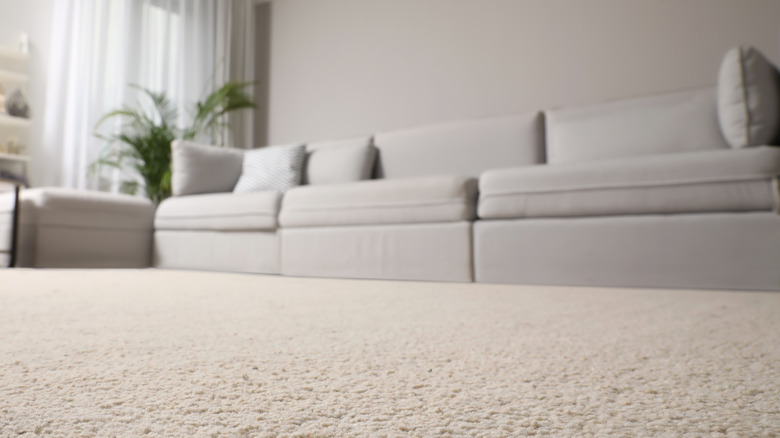 New Africa/Shutterstock
Carpet floors can look stylish, but they can also create a dated look depending on the material and design. When it comes to building a grunge aesthetic, carpets should be minimal if they are going to stay.
After: Vintage wood floors
Incorporating natural materials helps bring a raw design into your space, which is what grunge is all about. Distressed, vintage, and reclaimed wood makes a great base in any room, and compliments any material placed on top of it.
Before: Standard lighting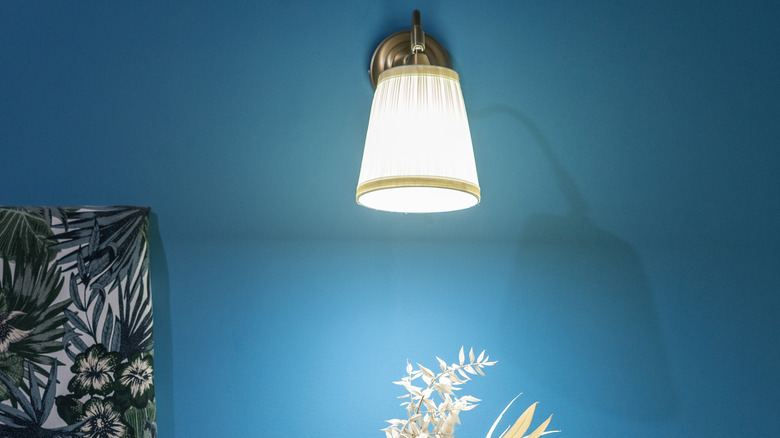 brizmaker/Shutterstock
Wall sconces and standard overhead lights can blend in with walls or ceilings, and often go overlooked. While they are useful for obvious reasons, they don't enhance the theme of a room or space, especially if they are just basic designs.
After: Industrial light fixtures
The grunge aesthetic is all about distressed and exposed elements, so using industrial lighting fixtures is ideal for a truly edgy feel. Pick metal or concrete coverings, and incorporate Edison bulbs when possible for a warm glow that still feels raw.
Before: Patterned bedding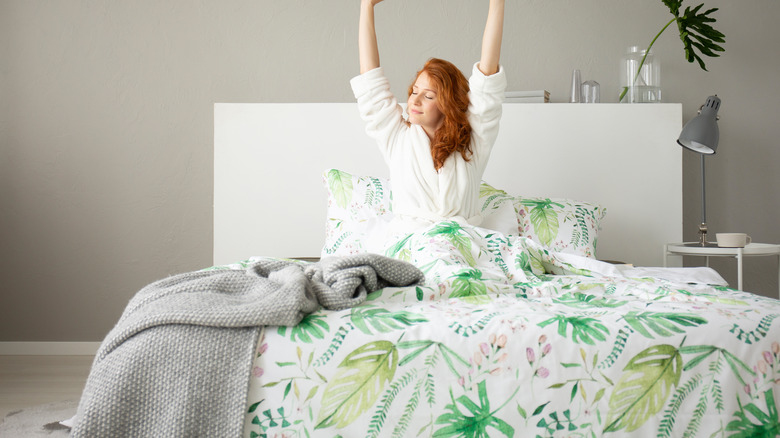 Photographee.eu/Shutterstock
Bedding that has an abundance of designs or patterns can fit well in certain aesthetics but doesn't work with a grunge design. Sometimes floral prints can look dated, limiting the decor options in a space as well.
After: Aged linens & fabrics
Just because you're aiming for an edgy interior doesn't mean you have to sacrifice comfort. Choose soft fabrics like cotton for your bedding, and aim for a distressed look that still feels inviting and cozy. Natural materials and fibers are great to use throughout the house, including towels and other linens.
Before: Plastic adornments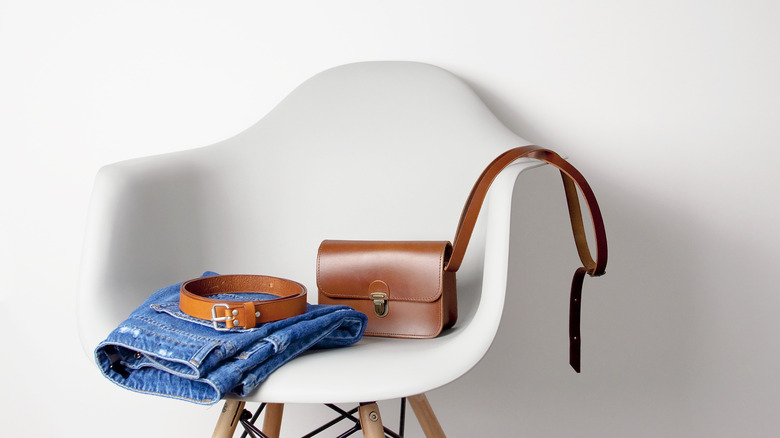 Arkhipenko Olga/Shutterstock
While plastic chairs, stools, and other small furniture pieces are easy to maintain, they blend into the background and can sometimes lack personality. Simple pieces can fit into some aesthetics but should be used sparingly to avoid making a room feel bland.
After: Wood & metal additions
Combining woods and metals makes for an easy grunge look, and ties a room together that may feature a mixture of both elements. The two materials blend well with one another and create a flawless appearance that is both edgy and sophisticated.
Before: Multiple colors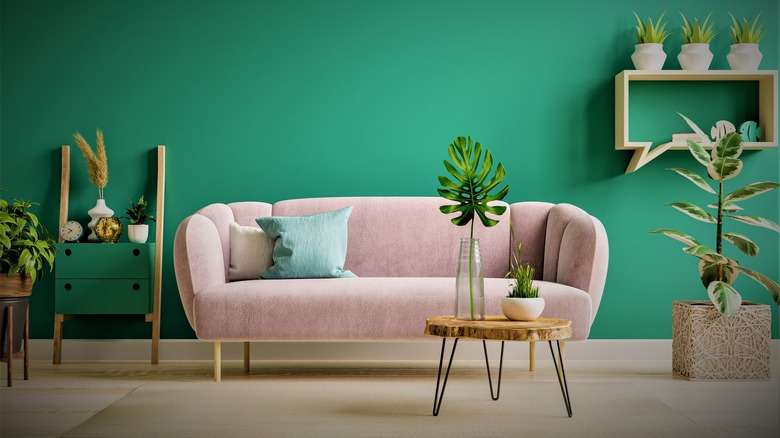 fazilran1234/Shutterstock
If you're aiming for a bright, colorful space, then mixing different tones and hues is the right move. However, colorful spaces can be hard to maintain, especially if you decide to renovate and own a loud piece of furniture — or several. Too many colors can also become overwhelming, especially in a smaller area.
After: One pop of color
Implementing one statement piece in a room brings a pop of color without going over the top. A grunge interior doesn't have to be all black, grey, and white. When done correctly, a bright tone or hue adds a bold element to an edgy and raw space and can be the perfect addition.
Before: New furniture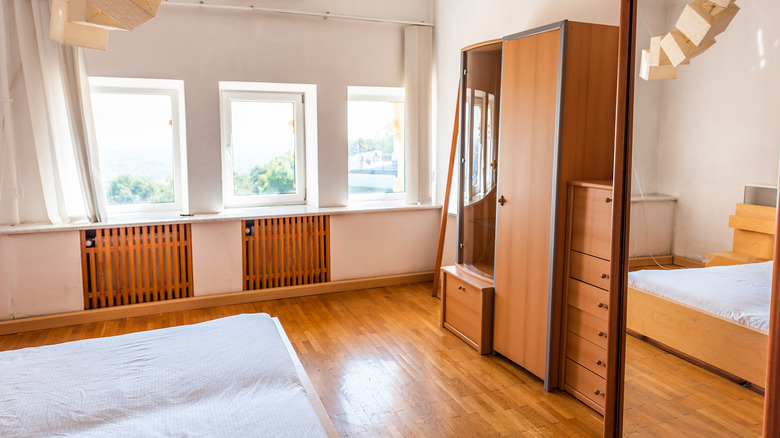 Kristi Blokhin/Shutterstock
Purchasing new furniture for your home is exciting, and can make a space look refreshed. However, if your items all look brand new, it can be hard to create a unique aesthetic, especially when you're aiming for a grunge theme.
After: Repurposed furniture
Reclaimed and repurposed furniture is ideal for a grunge design, especially if they have a vintage appearance. Upcycling second-hand furniture with a fresh coat of paint or new upholstery keeps the essence of the piece intact while breathing new life into it. Add reclaimed pieces throughout your home to produce a unique vibe.
Before: Basic shelves
New Africa/Shutterstock
Basic bookshelves and shelving units can suit a variety of themes and designs, but they can fade into oblivion sometimes too. If you have a lot of wood in a certain space, shelves of the same material may get lost or look lackluster.
After: Industrial-themed shelving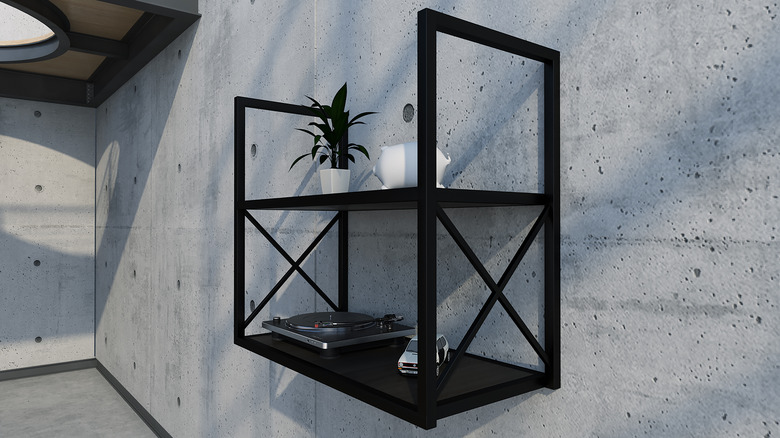 Xamonchic/Shutterstock
Hang up black metal shelving to make a statement wall pop even more, or incorporate industrial-themed hanging space to create a minimalistic and edgy design. While bookshelves and storage can still be somewhat basic, they shouldn't disappear into the room either.
Before: Plain doorknobs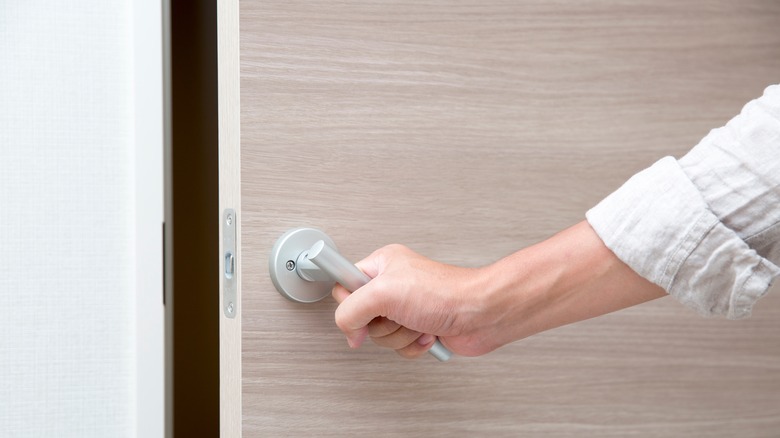 kazoka/Shutterstock
It's normal to forget about or overlook the fixtures in your home, or easier to leave the standard options in place. However, doorknobs and other small fixtures make a big difference when redecorating, and paying attention to these small adornments will completely transform your space.
After: Brass door handles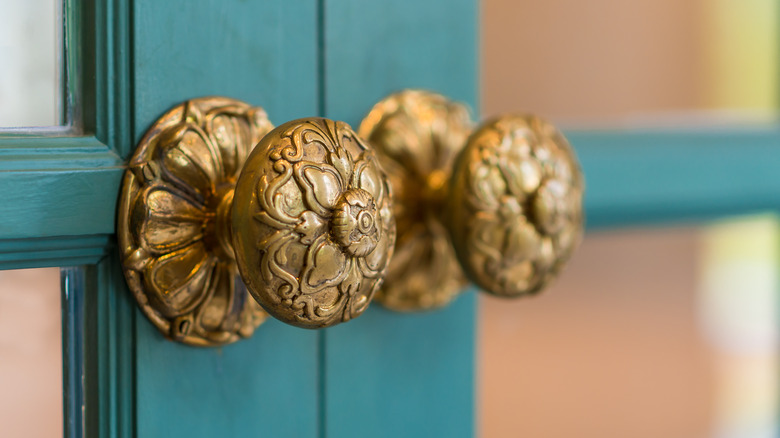 Supermop/Shutterstock
Brass is a great addition to any grunge aesthetic, especially because it creates a small focal point of color without overwhelming a setting. Incorporate this material for sinks, door handles, and other small fixtures to create a vintage vibe that still looks raw and elegant at the same time.