What You Need To Know About Airbnb Luxe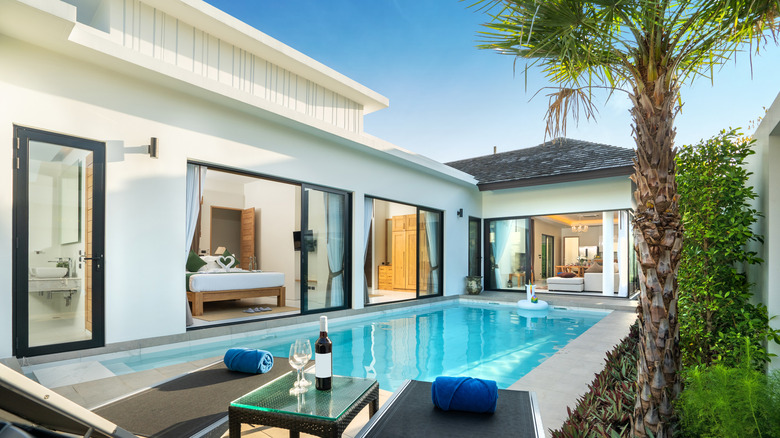 stock_SK/Shutterstock
Airbnb has become one of the most popular means of booking travel accommodations and experiences among people worldwide. Acting as a marketplace for verified users from all over the world to list their properties for rent, Airbnb allows travelers to easily book unique, one-of-a-kind vacation rentals for a more individualized experience than traditional accommodations and chain hotels tend to provide. In addition, guests can also utilize Airbnb to book individualized experiences and adventures led by local experts and guides.
According to The Zebra, Airbnb now has over 150 million active users who can use the marketplace to book any of the 5.6 million verified properties that are located in 100,000 cities throughout 220 countries. Since its inception in 2008, over 1 billion people have booked their travel accommodations through Airbnb. Now, Airbnb has officially launched its luxury travel extension Airbnb Luxe following its 2017 acquisition of Luxury Retreats, a high-end mansion, villa, and penthouse rental company (as reported by Condé Nast Traveler.)
What is Airbnb Luxe?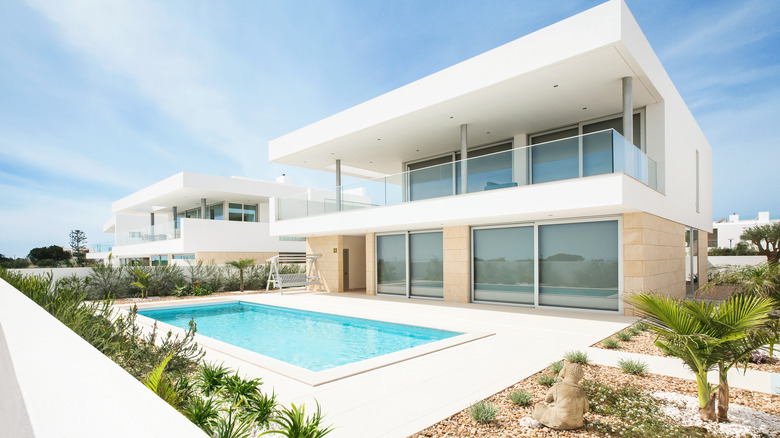 kibri_ho/Shutterstock
Airbnb Luxe advertises the opportunity for travelers to stay in the world's most incredible places that are all intentionally and exceptionally designed and styled to give them a one-of-a-kind luxury experience.
Each booked accommodation also comes with a personal trip designer, who can help plan every detail of your stay and tailor your experience to your exact specifications and preferences. Guests can also add on various services such as private airport pick-up and drop-off, a personal chef, a personal masseuse, childcare, and more, although some listings have these additional services already included in the property rental (per Condé Nast Traveler).
In addition, each individual listing has a section dedicated to included features, which are available to add on so you can easily determine what is covered with each property before booking. According to Short-Term Rental Insider, Airbnb Luxe's most expensive properties can cost you up to $20,000 a night, though Condé Nast Traveler reports that some luxe properties are available for as low as $400 a night.
How does it differ from Airbnb Plus?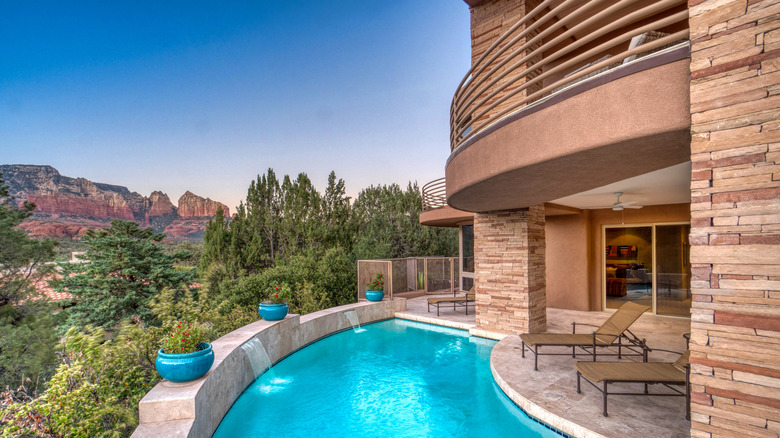 Allison J. Hahn/Shutterstock
Those who have booked a trip through Airbnb in the last few years are likely at least somewhat familiar with Airbnb Plus, which the company launched in 2018 (as reported by Condé Nast Traveler.) The release marked the beginning of the company offering upgraded accommodation experiences for travelers in terms of comfort and quality.
As reported by NerdWallet, an Airbnb property has to be personally inspected by the company and judged against a checklist of over 100 necessary quality and design standard requirements, including personal touches from the host, in order to earn a Plus certification — while the list of standards that Airbnb Luxe properties have to meet is far longer at over 300 requirements, per Condé Nast Traveler.
And while the average cost to stay in an Airbnb Plus property is slightly higher at $200 per night compared to $100 per night for a traditional Airbnb rental, the upgraded experience isn't nearly as over-the-top luxurious as a stay in a Luxe property.