Luxury Property Sales Are Falling The Most Since The Pandemic Began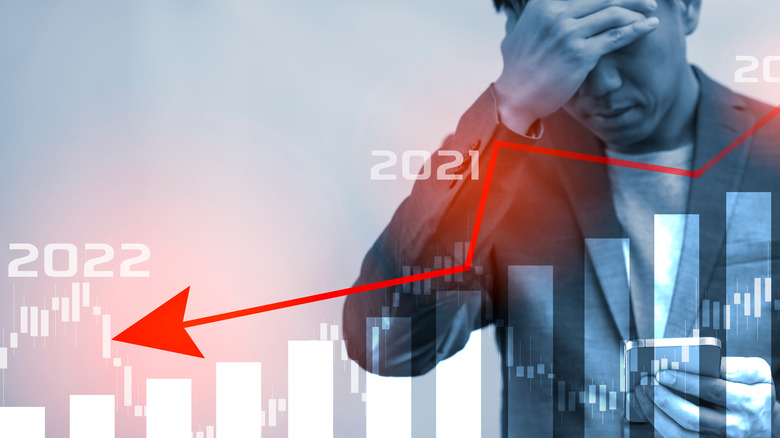 Tapati Rinchumrus/Shutterstock
After the start of the COVID-19 pandemic, the United States faced a long period of uncertainty. Life was put on hold as doctors and scientists scrambled for a cure to put the US, along with the rest of the world, back to order as quickly as possible. Finally, in 2021, the first doses of the COVID-19 vaccine were distributed, allowing life to slowly revert back to normal, per AJMC. Unfortunately, when it comes to the state of the economy, uncertainty still looms over the US.
CNN claims that now, years after the pandemic first made its impact, even the wealthiest of Americans are feeling the weight of economic uncertainty as the sales of luxury homes dropped even further since the start of the pandemic. Redfin explains this is the deepest drop the real estate market has faced regarding luxury homes since the beginning of the pandemic. Put in a larger perspective, there have only been two instances in the past decade where the real estate market has dropped this low. Let's take a closer look at this current issue.
The falling real estate market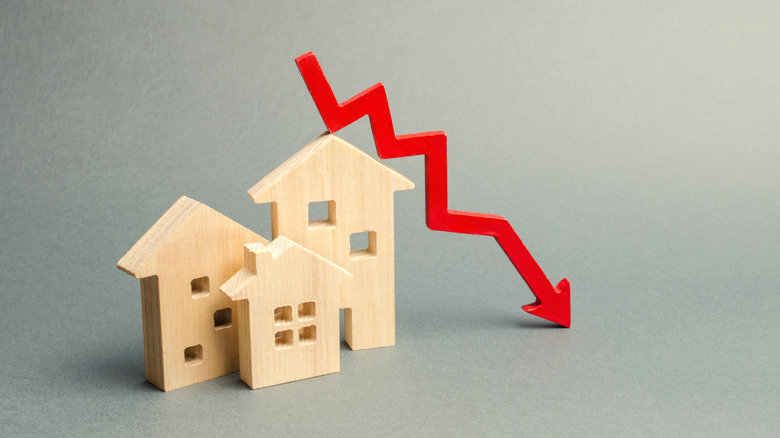 Andrii Yalanskyi/Shutterstock
After the surge of real estate sales that occurred last year, the sale of luxury homes dropped 17.8% in the first four months of 2022. Although non-luxury homes also faced a drop, 5.4% is not nearly as much of a drop as that of the luxury homes. This is nearly as bad as it was at the start of the pandemic when the real estate market dropped a whole 23.6%.
CNN explains that after the real estate market started transitioning back to normal after the start of the pandemic, many wealthy remote workers began taking advantage of the low mortgage costs to move away from their city environment, which started the surge of real estate purchases last year. This surge caused more competition in the currently limited real estate market, which is raising the prices back up. Although this is helping the market balance competition, even the wealthiest Americans are struggling to find the money for mortgages.