The Property Brothers' Best Ideas For Tackling Your Home Renovation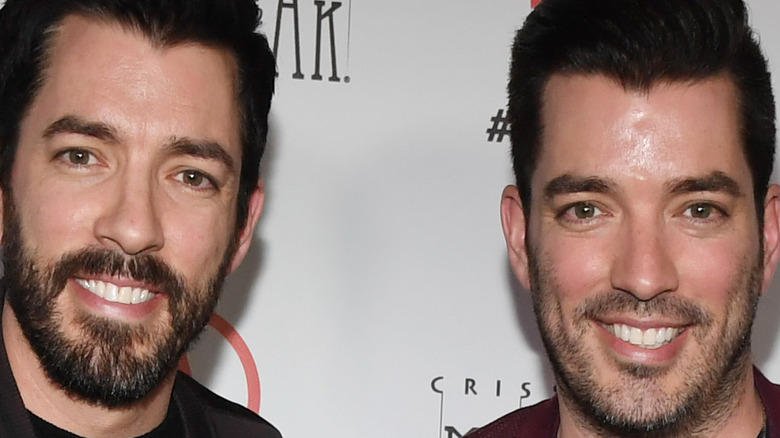 Ethan Miller/Getty Images
Twin brothers Drew and Jonathan Scott -– known among HGTV fans as simply "The Property Brothers" -– have come to be known as two of the most trusted and recognizable home renovation and design experts in the business following their rise to fame with the 2011 debut of their hit show, "The Property Brothers" (per IMDb). The series follows the duo as they use their combined real estate and renovation expertise to help families throughout the entirety of their renovation process -– from finding a fixer-upper house with a lot of potential to buying it and turning it into their dream home. The show is currently gearing up for its 13th season, according to HGTV,
Since their debut introduction as newcomers to the network was met with such positive regard, the brothers went on to star in a slew of other series on the network such as "Buying and Selling," "Brother vs. Brother," "Forever Home," and "Celebrity IOU" (per their official website).
In addition to reaching stardom and becoming household names through television screens, "The Property Brothers" have successfully turned their renovation and design brand into an empire -– with Taste of Home noting that their successful furnishing lines Drew and Jonathan Home and Scott Living can be found at major home retailers such as Wayfair, Kohl's, The Home Depot, and Amazon.
Because not every household has this expert duo at their disposal, "The Property Brothers" are sharing some tips for you to guide yourself through the renovation process.
Not all old homes make good fixer-uppers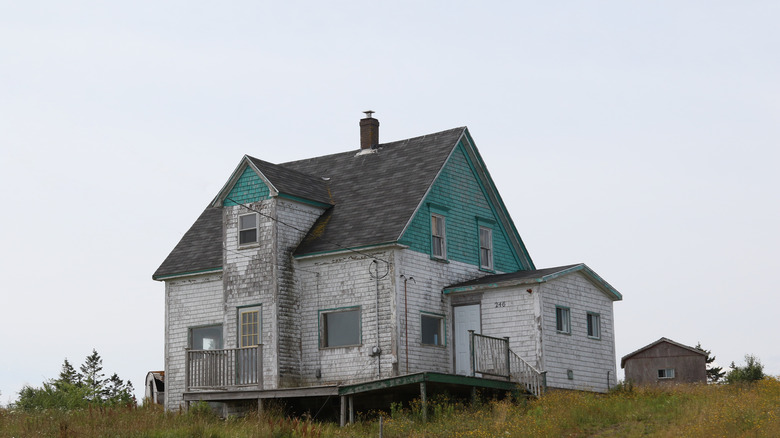 vagabond54/Shutterstock
While Drew and Jonathan Scott have made their living on their ability to fix up an older, run-down property, they will be the first to tell you that not all houses many people think are "fixer-upper" houses are actually fixable.
Jonathan tells The New York Times that if you are looking to invest in a fixer-upper property, make sure the bones of the house are solid and that the bulk of the work will instead be focused on the interior. He adds that ultimately, the most valuable part of any home is the floor plan, so buyers should focus on finding a house that has a good footprint and that is large enough with the right number of bedrooms for them. As long as you find a house with a great floor plan, then you can use your imagination to picture how the rest of the house will look when finished. While cosmetic features, like new cabinets and carpet or knocking down an interior wall are relatively easy fixes, expanding the overall footprint of a house is much harder and will drastically add to the overall renovation cost.
DIY is not always the way to go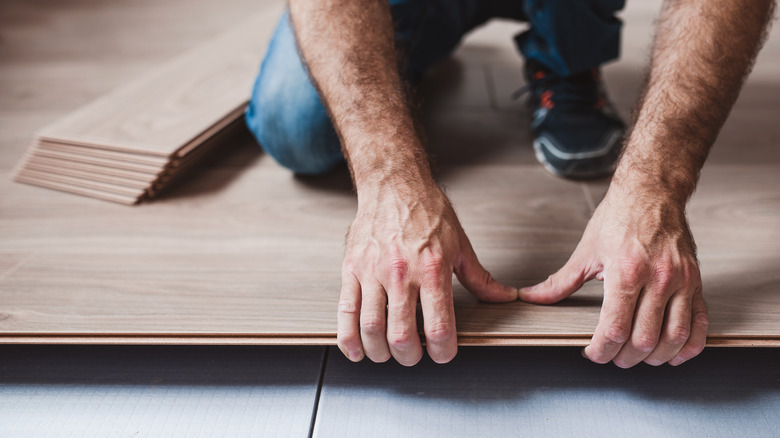 VanoVasaio/Shutterstock
While this might break the hearts of DIY enthusiasts everywhere, "The Property Brothers" are in agreement that sometimes "doing it yourself" simply isn't the best option and can often lead to more problems than it's worth. They tell The New York Times that while DIY'ing certain simple tasks (such as installing a tile backsplash) is a great way to save money and stick to a tight budget throughout the renovation process; when it comes to the more difficult tasks that you can't easily learn from a quick YouTube video, it's best to leave it to the professionals.
Taking on more of the renovation than you can personally handle is a great way to overwhelm and stress yourself out during an already stressful process. Plus, you run the risk of making costly mistakes that professionals wouldn't -– which can end up costing you more money in the long run than it would have cost to simply hire a professional from the beginning. Drew also warns that DIY'ing a significant portion of your own house can often lead to you resenting the space if it doesn't end up coming together as you want it to. If you want to add a touch of your own DIY spirit and personality to your newly-renovated home while leaving the sledgehammer swinging to the professionals, Drew suggests refinishing a piece of furniture, such as an old table, and using it as a focal piece in your new space.