Scott McGillivray's Ultimate Guide To Flipping Houses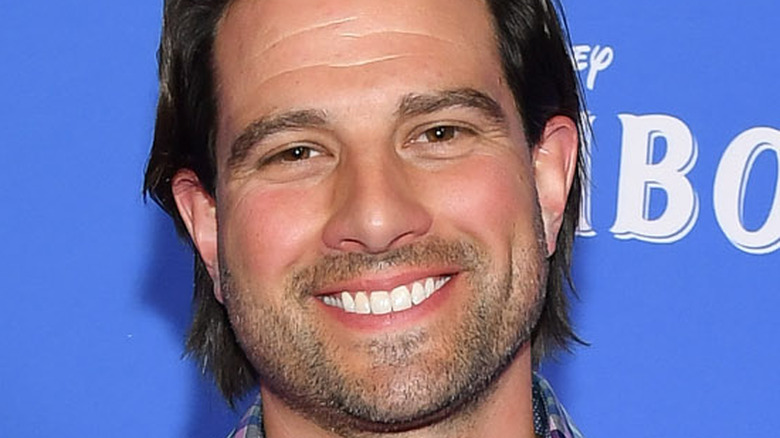 George Pimentel/Getty Images
Scott McGillivray has an impressive résumé — the host of several HGTV series spanning almost 15 years, including "Income Property" and "Buyers Boot Camp." McGillivray is also an expert real estate investor, contractor, and CEO of the eponymous brand management and production company, per HGTV. He's also proving himself one to follow regarding house flipping and renovation — with a logical, no-frills approach and attention to detail that is often in opposition but co-exists to create significant impact without an enormous budget. McGillivray aims to retain a property's original character while providing updates that ensure a wise investment and design statements that don't go overboard. 
Typical instances include modern lighting fixtures in a rustic cabin redo, a wooden ceiling in a contemporary lake house, or a repurposed toolshed metamorphosed into the sweetest guest quarters, as featured on his latest HGTV venture, "Vacation House Rules." The abbreviated nature of these shows and their stunning transformations can make the process appear remarkably quicker and less challenging than it truly is, but similar results are much more achievable with some insider info. McGillivray relayed some of his hard-won knowledge and time-tested tips for a successful flip with HGTV, and we're sharing them below. 
Pick your flip carefully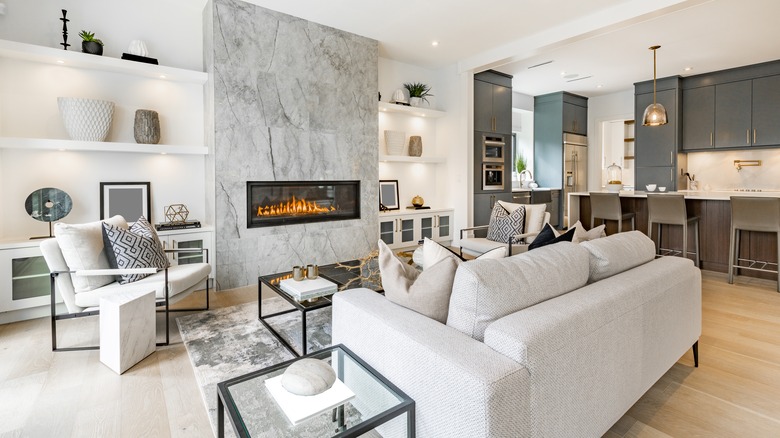 Sheila Say/Shutterstock
As a house flipping rule of thumb, Scott McGillivray recommends being sensible about the choice of property, cautioning that a home requiring major demolition is not the best candidate for a peak return on investment. Instead, one with a good footprint in need of mostly cosmetic changes represents the better value; having to relocate plumbing or electrical systems gets pricy, so it's wise to update within an existing layout. He strongly advises a thorough inspection of the property to parse out any structural problems and avoid costly surprises later. 
McGillivray focuses attention on areas with the potential for affordable and high-impact design. He notes that the living room, dining room, and bedrooms are spaces that can be modified easily with surface treatments and cosmetic alterations, such as flooring, lighting, and paint. He also opts for pale neutral colors to freshen the walls and encourages easy projects like installing crown molding or laying ceramic tile. However, McGillivray suggests that the design should not be too personal or in one specific style — keeping the overall aesthetic simple and minimal appeals to more buyers, via HGTV. In addition, deep cleaning the entire home can do wonders to convey a well-maintained property — don't ignore windowsills, baseboards, and utility rooms, and get those appliances gleaming.
Know your limits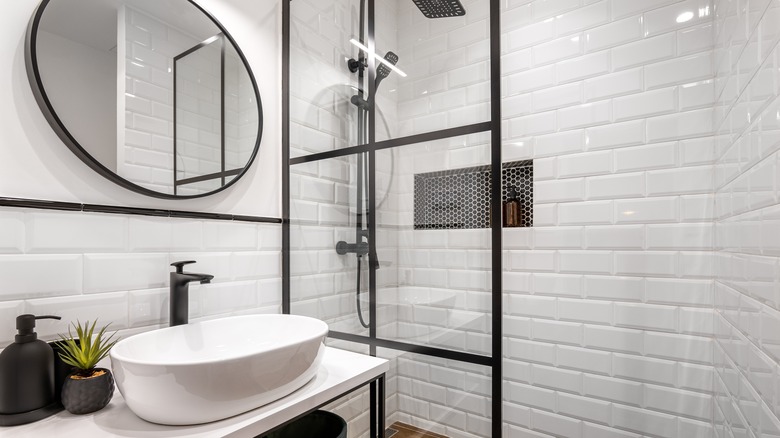 Pavel Adashkevich/Shutterstock
It's important to replace outdated appliances and fixtures in the kitchen and bathrooms to make the property feel turnkey, yet Scott McGillivray doesn't like to see people cut corners with cheap selections. As a result, the space may look second-rate; he recommends factoring decent appliances into the budget beforehand. Still, McGillivray cautions against overdoing it; flashy and specialized features don't always recoup their investment. He claims that small swaps matter, too — new cabinet hardware, contemporary lights, and open shelving, for example, can give the impression of a higher-end space.  
According to McGillivray, kitchens and bathrooms should be prioritized during renovation; therefore, you could expect them to dominate a more significant portion of the budget. This is partly because, in many instances, a professional should be brought in for the safe and proper function of these spaces where DIY mistakes can pose an expensive risk. He further emphasizes this course with any technical considerations beyond the amateur flipper's capabilities, including the plumbing and electrical systems noted above, structural repair, and HVAC, as well as roofing, siding, and waterproofing of the foundation.  
Curb appeal and landscaping positively affect home sales, but anything overly complex can turn people away. According to HomeLight, privacy hedges, mature trees in the front yard, and a tidy green lawn are big draws for potential buyers. McGillivray notes the landscaping should appear easy to care for and not something that will require a lot of hours to maintain.