Ty Pennington Shares His Budget-Friendly Home Décor Tips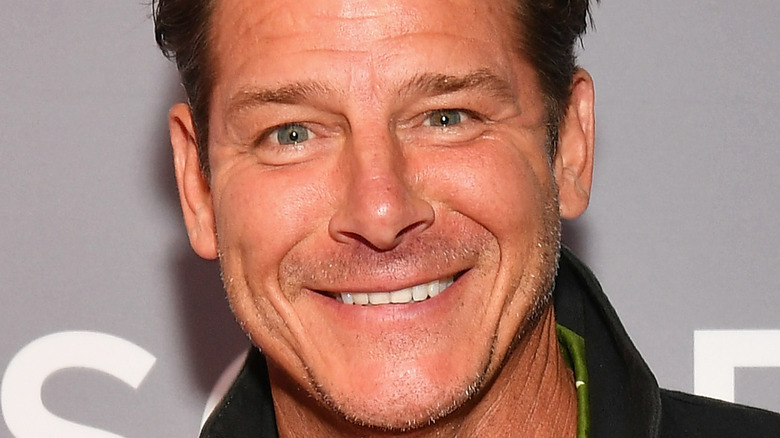 Dia Dipasupil/Getty Images
As trends and seasons change, you may be tempted to incorporate new décor into your home. However, it can sometimes be quite expensive, especially during these times of high inflation. Luckily, there are designers out there who have provided some budget-friendly advice, such as Ty Pennington. He's a man of many occupations — television host, designer, carpenter, and author. His first book was "Ty's Tricks," where he provided affordable advice to recreate any room of your house, per Pennington's official website. The book also divulges home décor secrets for homeowners and interior décor lovers. 
So if you're on a budget but desperately want a fresh look — Ty Pennington may be the person to turn to, according to Yahoo Finance. Not only is his advice affordable, but it's pretty simple to execute. If you're looking to update your entryway, furniture, home accessories, lighting, and more, read on to discover the affordable tips you may have been looking for.
Easy-peasy room updates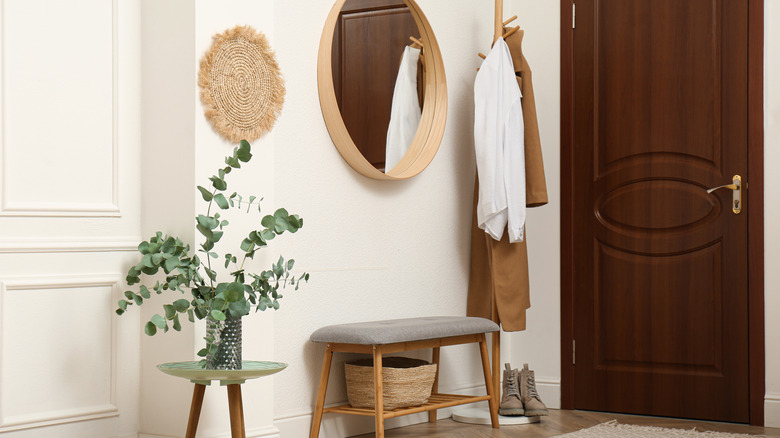 New Africa/Shutterstock
It doesn't have to be complicated or mind-boggling when trying to figure out how to elevate a space. Yahoo Finance says Ty Pennington believes the entryway is the best place to start. It's important to update this area when necessary, as this area is the first place you and your guests will see as you stride into your home. Pennington says the best way to leave a good impression on your guests is by incorporating something meaningful to you. This can be family photos or other items, such as dance shoes or a painting you've completed yourself.
Another cheap design tactic that could benefit your living room or other seating areas is adding tall accents. Pennington says these additions can make your space more dramatic as your horizontal and vertical pieces will coincide in a complementary way. You can do this by finding affordable floor lamps, high chairs, bookcases, or any other tall decor accent to correctly execute this look. Another simple method is placing your current furniture at an angle, giving your space a more sophisticated look. Pennington also believes that incorporating mirrors and cool-toned colors will make the room feel larger.
Quick, price-friendly projects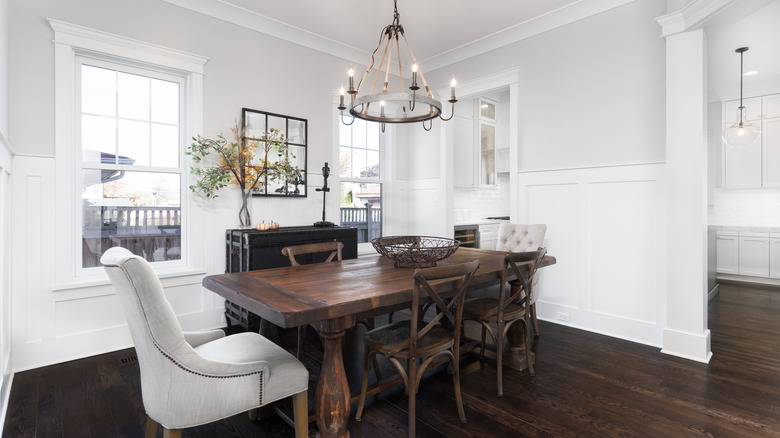 Hendrickson Photography/Shutterstock
To give your dining room a more luxurious look, Ty Pennington says to install a chandelier above the dining table to provide an illuminating light source, according to Yahoo Finance. You can either purchase a new one or find a more affordable option at a vintage store, helping you discover the perfect chandelier option for your space and wallet. Painting closet doors you aren't fond of is also an inexpensive project for creating a new look. Pennington believes you should paint the walls, doors, and frame the same color to create the appearance of a unified wall.
DIY fans will enjoy this next project idea; Pennington advises creating your own ottoman, which can also be used as a table. He says in order to start. You'll need to locate a piece of foam and wrap your favorite patterned fabric around it before sewing them together. Once you've completed those first steps, you'll have to include a hard surface to be placed under the foam to give it the ability also to be a table.