The Most Unexpected Mistake You Can Make With Your Home Generator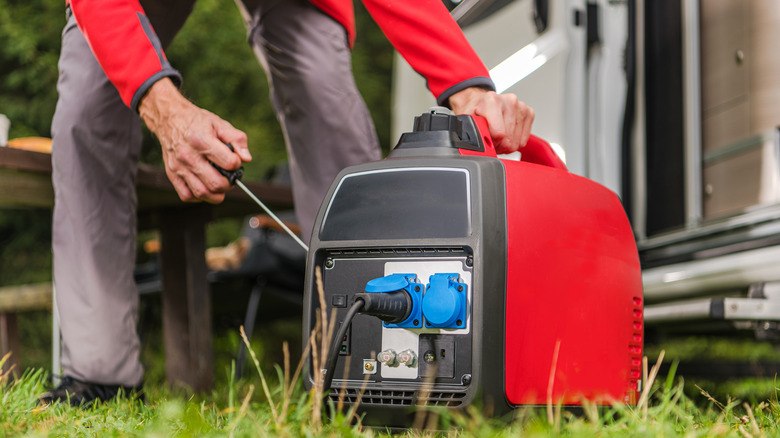 Virrage Images/Shutterstock
There are a lot of reasons to invest in a home generator. They are a great failsafe that can literally keep the lights on when the unexpected happens, and it does seem that the unexpected is happening more and more these days. So it's no surprise that BizTimes reports that Generac, a Wisconsin-based generator manufacturer, saw revenues increase a massive 50.3% from 2020 to 2021.
Generators don't come cheap, either. They are at least a few hundred dollars each at the lower end, and according to Consumer Reports, a top-of-the-line unit will set you back over $5,000, not including installation (which, if required, can double the price).
So, given that they are crucial in a crisis, as well as being pretty pricey, your home generator is one piece of equipment that you want to make sure you have completely dialed in. The only thing worse than losing power is losing power and knowing that you should still have had power, but the generator's acting up.
Failing to take notes may be your biggest mistake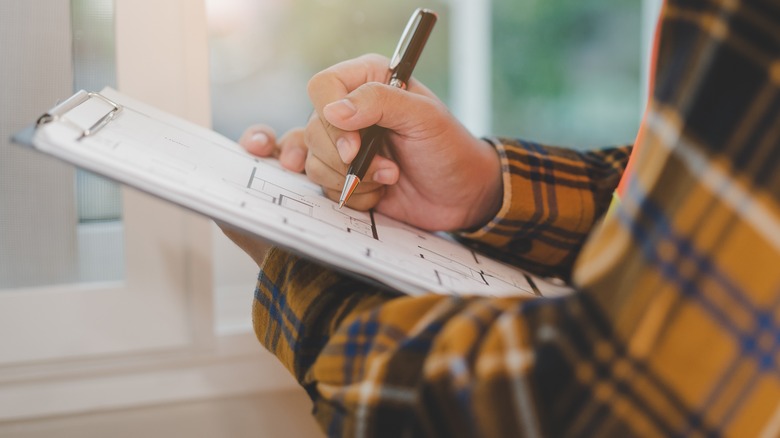 Kmpzzz/Shutterstock
A home generator isn't like any other kind of appliance in the home. They are functional replacements for a utility provider rather than something you use, powered by that utility. Experts will tell you to do your research on what you need before you buy, make sure to perform regular maintenance, power generators on/off correctly, and refuel only according to the instructions on the manual. Which are all excellent points, but anyone who owns a car or a ride-on lawnmower knows that they should probably do all of those things. However, we're all guilty of throwing out instruction manuals and store receipts. 
You can find instructions to run a generator online, like these from Electric Generators Direct. Even more so than instructions, you should keep a record of how much fuel the generator uses at different times, how long it's been in use each time you power it up, and how much power it managed to generate. Without records, 'regular' maintenance becomes guesswork. Without records, you're just guessing at how much fuel you need to keep in storage to power your home in the event of an emergency. Without records, you have a preparedness blind spot around one of the most crucial back-ups in your home.
How to take the pain out of home generator recordkeeping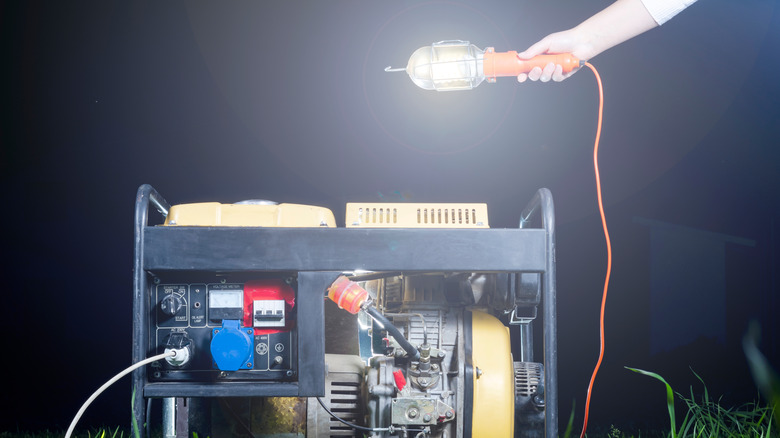 Siarhei Kuranets/Shutterstock
According to FMGenerator, some states are now requiring that home generator owners keep a record of when their generator runs and for how long. If this is a legal requirement where you are living, then you may want to invest in a Remote Monitoring System. These are small computer systems that are connected to the generator and the internet via Wi-Fi, Bluetooth, Ethernet, or Cellular networks. They automatically monitor all sorts of variables going on within your home generator and can generate reports on usage statistics at the drop of a hat.
Even if you don't currently live in a state with mandated home generator recordkeeping, it might be a sensible idea to get a Monitoring System anyway. That way, you can get notified any time the generator switches on, and the automated, timestamped statistics take all of the guesswork out of maintaining your home generator and fuel supplies. Some models even come with a function that notifies you and your local home generator repair shop when the system detects a fault, giving you an extra level of safety and security, as well as avoiding potentially more costly damage from continuing to run the generator with a minor issue.
The most comprehensive systems do require a small monthly subscription fee, but it is probably worth it for the peace of mind that automatic, excellent record keeping will give you.