Are Architectural Shingles On Your Roof Worth It?
Eclipse Aerial/Shutterstock
Shingles are still one of the most popular roofing materials for good reason: they come in a range of colors, are less expensive, and are easier to install than other roofing materials. However, you should be aware that not all shingles are created equal, and you should balance the benefits and drawbacks of various types of shingles when deciding on the best one for your roof installation or replacement.
The three-tab shingle is a popular asphalt shingle (also known as bitumen shingle) in North America, largely due to its reputation as a low-cost roofing choice. They are particularly cost-effective when compared to other common roofing materials such as ceramic tile or metal, according to Bill Ragan Roofing. However, if high-quality is what you are looking for, then architectural shingles should have you covered. As a superior, more premium quality of asphalt shingle roofing, they have various advantages over standard or "three-tab" shingles (via RoofClaim). Let's take a look. 
How are architectural shingles different?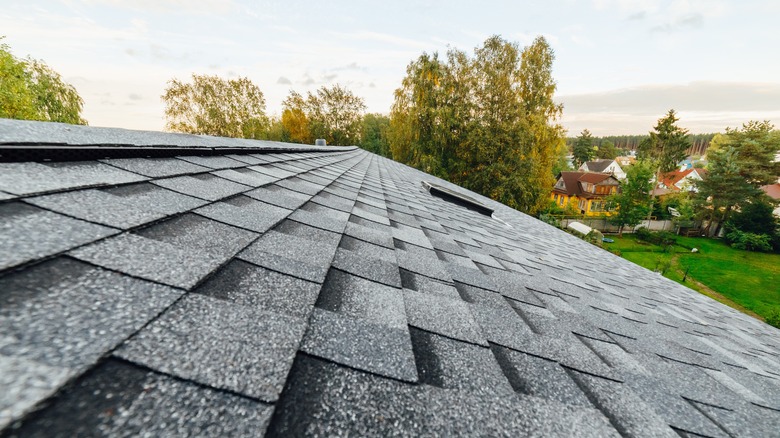 nikkytok/Shutterstock
Before analyzing their worth, let's look at how architectural shingles stand out from the rest. Also known as dimensional shingles, they tend to be thicker and have a more distinct, textured appearance. They feature a broader base than ordinary three-tab shingles and are made up of several layers of composited material that result in a more sophisticated look. Architectural shingles tend to be more durable than alternative shingle options — according to RoofClaim, they can last up to twice as long as three-tab shingles. Their thicker composition also makes them less prone to bending and gives them greater wind resistance (via Crest Real Estate).
Regarding aesthetics, architectural shingles are available in a wide range of color options, and they can be layers to simulate the look of much more costly wooden roof shingles, as Crest Real Estate points out. Their textured surface also provides the additional function of concealing minor flaws in the roofing system. Overall, architectural shingles seem to strike an excellent balance between appearance and performance. 
Are architectural shingles worth the cost?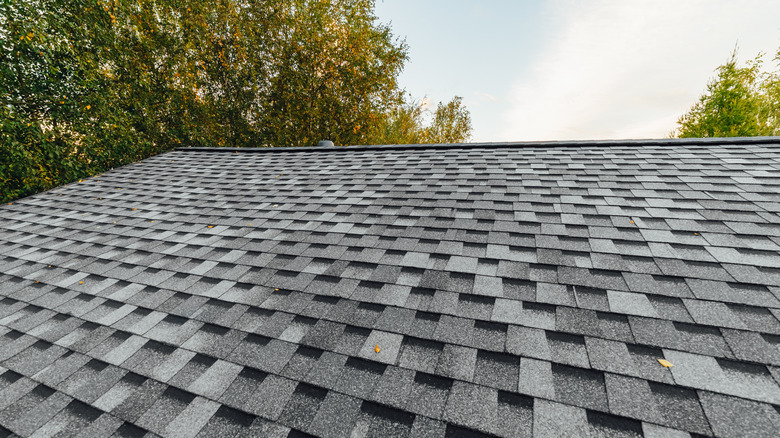 nikkytok/Shutterstock
The cost of a new roof is a significant consideration for homeowners. Keep in mind that whichever roofing material you pick, it will be an investment with long-term effects. Due to the numerous factors that influence the cost of a roof, it can be difficult to provide an exact quote for a new architectural shingle roof without knowing all the relevant details. 
The only downside of architectural shingles is that they are slightly more expensive — an architectural shingle roof generally costs around 25% more than a normal shingle roof. According to Angi, however, the long-term benefits outweigh the greater upfront cost. Essentially, you'll get a higher return on your investment since your architectural shingle roof will last longer and less frequently need repair. If you are thinking about selling your home in the near future, upgrading your standard shingle roof with architectural shingles will give your property a considerable increase in curb appeal to potential buyers — a factor that could make all the difference.