Where Can You Purchase Syd And Shea McGee's Interior Design Products?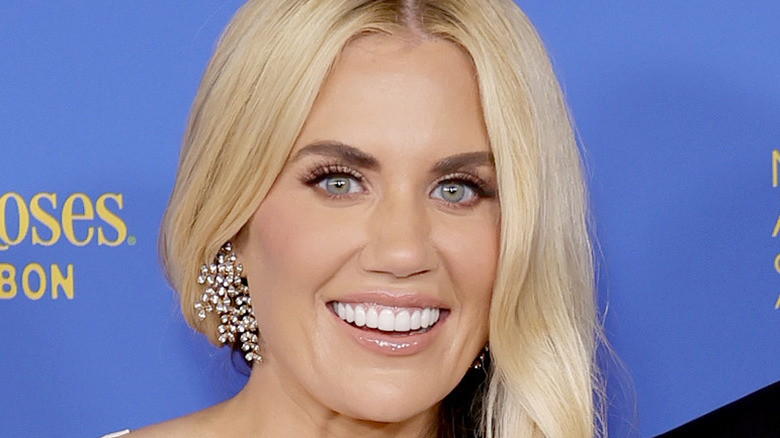 Frazer Harrison/Getty Images
You could say that Syd and Shea McGee are building an empire. Shea began her career fortuitously, gaining admirers with her interior design prowess after a shared home remodel and positioning herself as a front-running design influencer on Instagram, via Studio McGee. Soon after, she launched the design firm Studio McGee from a spare bedroom, according to Forbes. The studio's website is a platform for a blog, portfolio, and curated marketplace of the couple's favorite fashion, beauty, and home products — a testament to their sway in the lifestyle category. Currently, its Instagram page boasts millions of followers, and Ad Pro reports the home décor and furniture e-commerce shop, McGee & Co., serviced over 80,000 customers throughout 2020. Furthermore, the company has entered a minority investment agreement to scale up the business and expand its collections. 
The credo prescribed at the studio's inception was "Make Life Beautiful," a vision that encapsulates an approachable, family-friendly, and natural-inspired design, per Architectural Digest. The working aesthetic and product offerings are a combination of rustic cozy, modern farmhouse, and coastal casual — the result of the firm's Utah location. In addition to their businesses, the duo are hosts of the Netflix series "Dream Home Makeover," documenting the renovation process of local homes while providing a peek behind the scenes into the couple's personal life. If their homey and chic style appeals to you, per Pop Sugar, there's another available venue for scoring some Studio McGee décor — and it's a big one.
A collaboration with Target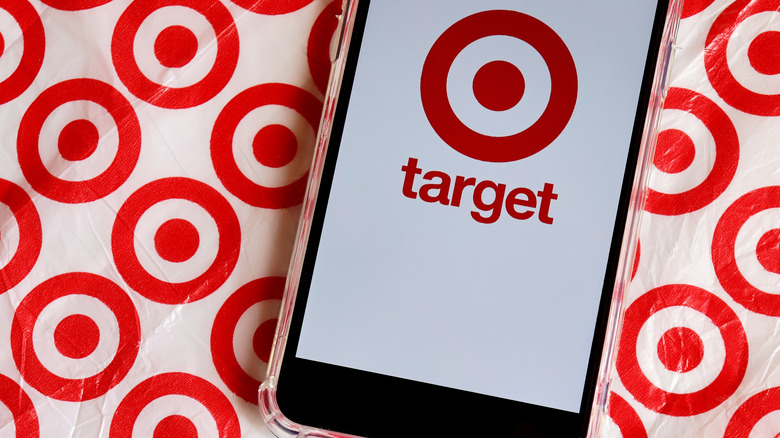 Brenda Rocha - Blossom/Shutterstock
Pop Sugar shared that Studio McGee has launched an exclusive collection with mega-retailer Target; the big dreams of Studio McGee call for a sky's-the-limit partner. According to Fortune, Target is the internet's preferred department store, and 75% of America's population lives less than 10 miles from a brick-and-mortar location. This isn't the first time Target has collaborated with a designer — previous examples include Isaak Mizrahi and Missoni fashions, as well as current licensing with Chip and Joanna Gaines of "Fixer Upper" fame and accessories brand Stoney Clover lane, via USA Today. The company's penchant for staying on top of trends, and even forecasting them — while offering affordable dabbling in these newest looks — is one of the reasons Target has so many loyal shoppers. 
The Target and Studio McGee collaboration is called Threshold, with the Target website listing over 545 related products. Categories include furniture, wall décor, dinnerware, lighting, rugs, bedding, and more. A neutral color palette predominates, with pieces featuring texture, natural wood, and earthy appeal. The styling is simultaneously clean and cozy — and perfectly homey.
Designers like the collection
Interior designer and photo stylist Emily Henderson of HGTV's "Design Star" and "Secrets from a Stylist" (via HGTV) featured her favorites from the collaboration's newest release, which she described as timeless and gorgeous. Henderson chose a tall cabinet with glass sliding doors that she felt looked much higher-end than its corresponding price tag, a stunning and rustic faux burl wood console table, and another cabinet — a modern two-tone wood and black version.  
Digital style magazine Domino highlighted products in a soothing neutral scheme that could be had for $15 or less. A primitive soapstone candle holder, a set of wooden salt and pepper grinders, and floral cotton napkins were a few of the outlet's chic picks.
Sue De Chiara of The Zhush gushed about Shea McGee's portfolio and the Threshold collection. She cautioned that the items sell-out quickly and not to wait if there is something you want. The pieces she showcased included a modern step stool just as pretty as it is functional, a simple arched wooden mirror, and an attractively weathered two-handled woven basket that would be great storage for throws and accent pillows — timeless and useable objects that celebrate the everyday. "Make Life Beautiful" indeed.