The Property Brothers Share Their Tips For Refreshing Your Bedroom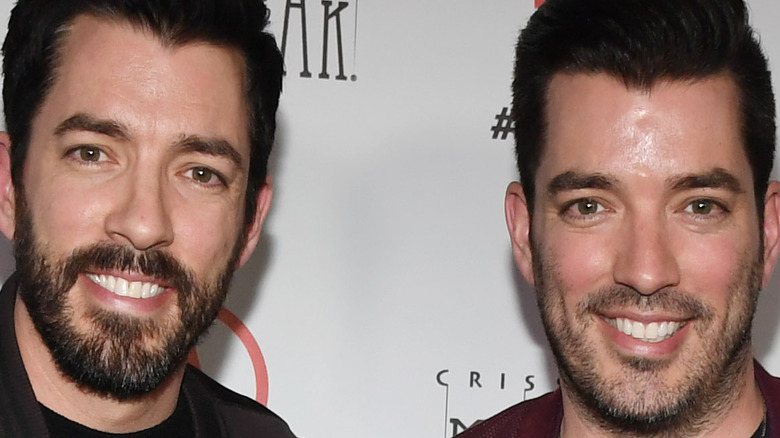 Ethan Miller/Getty Images
You may know HGTV's "Property Brothers" Drew and Jonathan Scott as home renovation gurus, and with the quality of work they've done over the year,s personally and professionally, they've rightfully earned the title. These dynamic twin brothers wear a number of hats, have appeared on a number of reality shows transforming the lives of homeowners, and they created an online live mini-series through Bright that features the twin brothers providing home design advice, specifically catered to bedroom renovations, according to Architectural Digest. 
If there's anyone who knows a thing or two about transforming a room in your home, especially your bedroom, it's Drew and Jonathan Scott. So if you're looking to spruce up your bedroom, this is the perfect time to tap in with the "Property Brothers" to get all exclusive access to the best tips and tricks to give your bedroom the much-needed spruce up it deserves. Make your bedroom your sanctuary.
Do what works best for the space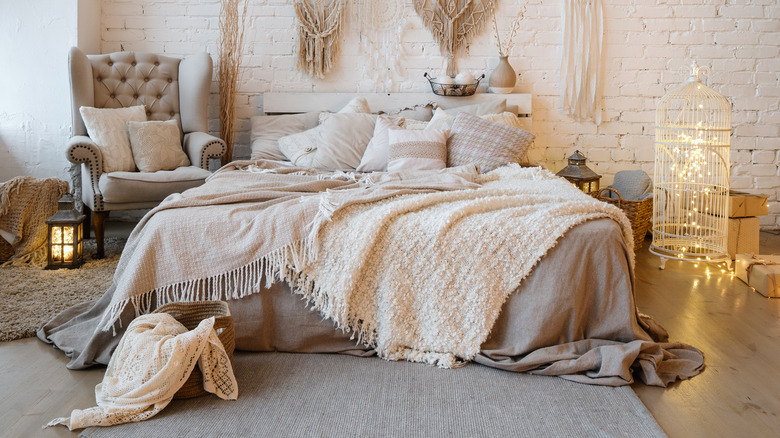 brizmaker/Shutterstock
To give your bedroom an upgraded look, Drew highly recommends starting with your flooring, which really means rug decor. If you have the space for it, consider going for one big rug. Otherwise, pair multiple area rugs to bring the space together. For comfortability, add a thick pad under your rug, not only for your feet but for your body as well. 
When it comes to lighting, overhead lighting is your best option because it saves space and it looks better visually in a bedroom. Jonathan recommends having an equal balance of task lighting and ambient lighting, according to Architectural Digest. Consider something modern and aesthetically pleasing, like a chandelier or LED. If you have a desk or side table, consider an accent lamp. Take your time when it comes to choosing your lighting because you want it to compliment your bedroom. Go for something modernly distinct and beautiful.
Neutrality is key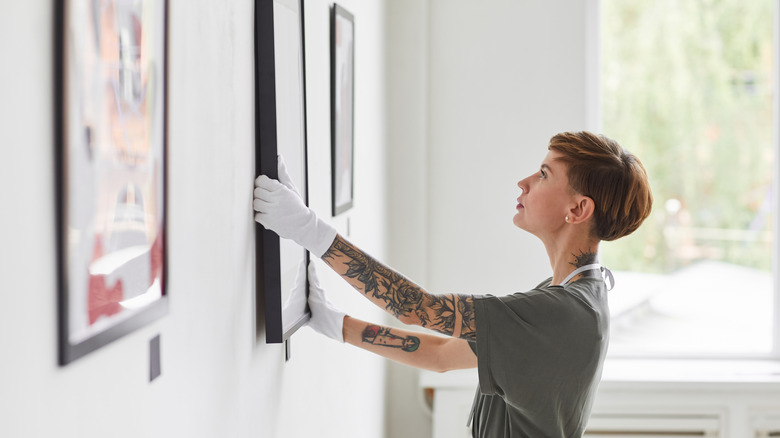 SeventyFour/Shutterstock
When it comes to bedding decor, both Drew and Scott recommend not having multiple pillows on the bed because too many pillows take away from the look of the space. Limit your pillow amount between two to four, according to Architectural Digest. The more pillows you have on your bed, the more crowded it'll look and overwhelm the space. 
Blended color schemes are good, but a lot of pillows are bad. When it comes to the overall color palette in your bedroom, Jonathan highly recommends keeping it neutral for the most part. Color risks are okay, as long as it makes sense long term. A color like yellow works better as a decor option for a throw pillow rather than the wall color. For wall decor, consider creating a grand gallery wall of photos of family and friends or a colorful combination of art. Be intentional and thoughtful because you're making it your own.