What Slowing NYC Real Estate Sales May Mean For The Housing Market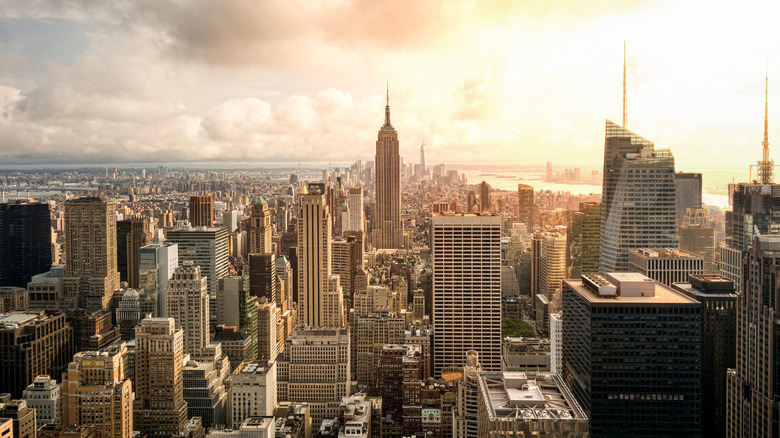 plampy/Shutterstock
Rising interest rates, record-low housing inventory, and skyrocketing home prices in recent years have drastically raised the barrier to entry for potential homeowners looking to buy a place of their own.
According to Realtor, the national median home prices have continued to rise in recent months, reaching an all-time high of $425,000 in April. Additionally, average mortgage rates have risen a whopping 78% between May 2021 and May 2022. Not only are home prices at an all-time high, but rental prices are too, with Real Page reporting that rates for new leases have increased 15.2% this year alone — largely due to aspiring homeowners being unable to compete in the current housing market and being forced into rental units (per NPR).
Approximately 12.3 million new households were formed nationally from January 2012 to June 2021, per CNBC, but the number of new single-family homes built during that same period lagged sharply behind at just 7 million — its slowest home construction pace since 1995.
All of these factors have contributed to the most inaccessible and competitive housing market in U.S. history, giving little indication that the housing market will be slowing down anytime soon. However, new data about slowing real estate sales in NYC may be an indication that will soon change.
Trends in NYC may indicate a changing national real estate market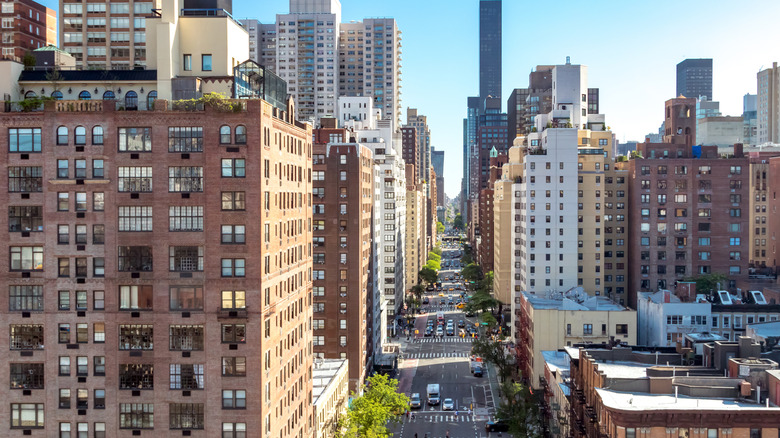 Ryan DeBerardinis/Shutterstock
Though housing prices have steadily been rising in recent years, recent home sale trends in NYC may be a good indicator of what's to come for the housing market — both in the city and the rest of the nation.
New York City has previously seen some of the sharpest increases in home sale prices in the country, and between April 2021 and April 2022, Realtor reports that real estate prices in the city increased 9.6% to bring the average listing price for a home to $712,000. The average mortgage prices in New York City have also been steadily rising in recent years, with Realtor also reporting that the average increase in monthly mortgage payments rose a staggering 45% between May 6, 2021, and May 5, 2022.
Now, there are signs that New York City's real estate market may finally be cooling — with experts predicting that slowing sales in the city may foreshadow a slowing real estate market nationwide.
Apartment sales in Manhattan have stalled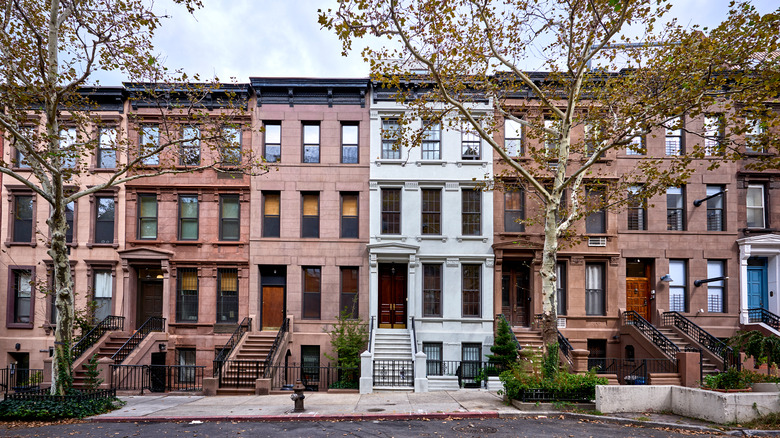 Brian Goodman/Shutterstock
According to the New York Post, record-high interest rates (that are continuing to rise) are keeping many homebuyers from entering the New York City market, which has contributed to a slowing of home sales in the city. Perhaps an even bigger contributor to slowing NYC home sales, however, is the recent downward trend of the U.S. stock market and drop in the value of cryptocurrency; which experts predict have prompted fears of a looming economic recession among would-be home buyers — keeping them from entering what they deem to be an uncertain and unpredictable housing market.
And while housing prices in the city (and nationwide) remain high, the New York Post reports that apartment sales in Manhattan fell 30% last quarter — with experts predicting an even bigger decline in sales next quarter, which could be an indicator of what is to come on Wall Street.
Last quarter's drop in apartment sales has led to a 15% increase in housing inventory throughout Manhattan — though whether or not those vacant apartments will be filled as quickly as they have been in past quarters remains to be seen and will likely depend on the state of the U.S. economy in the coming months.