Top 3 Easy Tips For Customizing A New Apartment
Fusionstudio/Shutterstock
Moving into a new apartment is a brand new experience for everyone. The amount of joy that can come with settling in and truly making the apartment your own is one that is personal and exciting. What you choose to do with your new space is entirely up to you. There are so many things that you can do to spruce up a space and really inject your personality into it. 
One way to make an apartment feel a little less dark and dull is to update the lighting fixtures where you can. Better light can lift moods and create a cozy space. According to Architectural Digest, switching up a light fixture can even create better energy in the room. You will need to speak with your landlord to see if you are able to switch out fixtures. If that is not an option, modern and functional floor and desk lamps can be placed around your home to bathe it in light. 
Add a throw pillow or two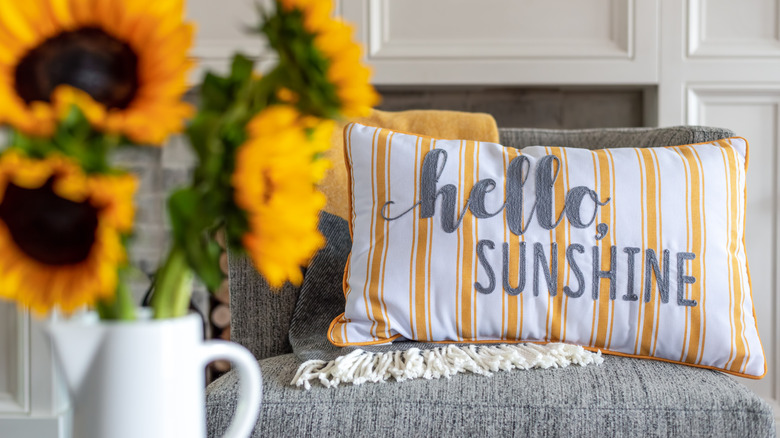 Kristen Prahl/Shutterstock
Better Homes & Gardens suggests collecting throw pillows that you can toss on your furniture and even in your bedroom. Even if the walls in the apartment are boring, when you add a pop of color, like a throw pillow, you are decorating the space. Throw pillows also make really fun accent pieces, and they are fun to shop for. You can find pillows that come in all shapes in sizes in a store such as HomeGoods or even at The Home Depot.
The fun thing about throw pillows is that you can choose by color, texture, how soft it is, or whatever it is that you like. An alternative to purchasing a bunch of pillows is to buy some pillow forms and different pillow covers. That way, you can switch them out with another cover anytime that you want, especially if you are decorating for a holiday or special occasion, and the others fold flat for easy storage. 
Give it functional storage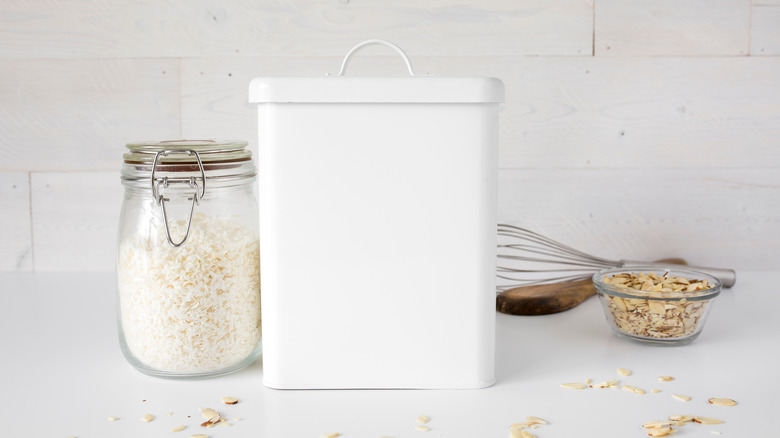 SabineBPhotography/Shutterstock
Employing the use of good storage products can take your apartment from cramped to creative. You can achieve this in a living room, for example, by purchasing an ottoman that doubles as a storage container. Guests will never know. If you are looking for particular storage options for your kitchen, bedroom, or bathroom, Better Homes & Gardens suggests finding small baskets or other containers from thrift stores. That way, you can find your own kind of style that you like and bring it home with you. You could even mix and match to create a touch of décor along with your containers.
Finding the right containers for your belongings can make all the difference when it comes to opening up a room more. You can also find containers at other places, such as The Container Store. There are many ways to open up a space using functional storage.