The Best Way To Clean Stainless Steel Furniture And Hardware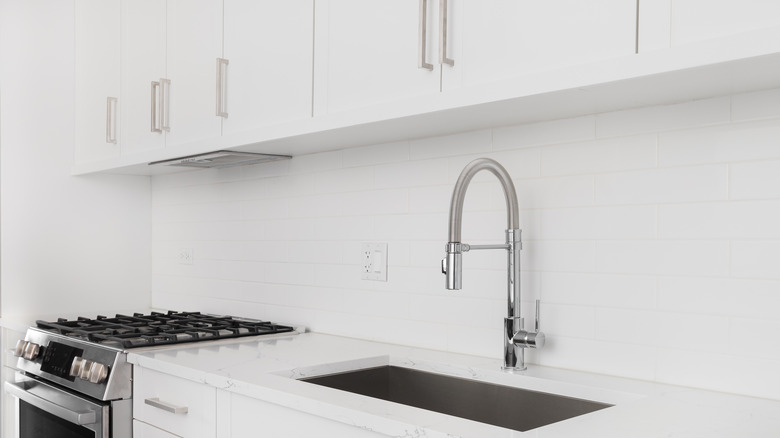 Hendrickson Photography/Shutterstock
Keeping a clean home isn't as easy as some people may think. Almost everything in your home has a specific way of being cleaned with certain steps to maintain its quality. One wrong step and you may end up needing to run to the store and open your wallet for a brand new replacement. Something you won't want to damage is your stainless steel furniture and hardware. If you use too much heat or the incorrect cleaning solution, stainless steel can discolor, according to OvenSpot.
However, there is a safe method to clean stainless steel to ensure the quality has longevity, with a few quick and easy steps, notes Stala. You also probably already have most of the tools needed to clean your stainless steel until it's sparkly clean. The overall decor of your home depends on its cleanliness, and clean appliances not only work better but will make your kitchen look and feel more inviting.
Everyday cleaning to stain removal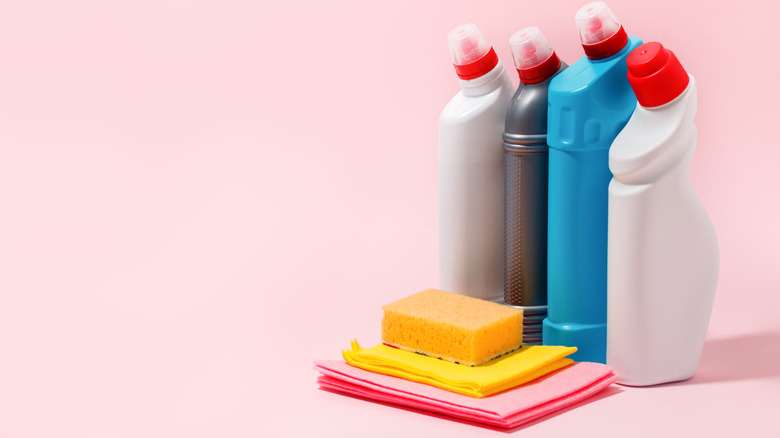 Katerina Morozova/Shutterstock
After installing a stainless steel appliance or placing stainless steel furniture in a kitchen, you need to clean any surface dirt or impurities to avoid spreading them around your home. According to Stala, you should then wash all surfaces thoroughly with an alkaline washing detergent and rinse and dry. This allows the stainless steel to react with oxygen to create an invisible protective layer. For daily care, you'll need a soft cloth, sponge, or towel. Clean it with warm water and liquid detergent then use the cloth to dry it thoroughly.
If you're unfortunately dealing with some painful stains, there are simple steps to remove them. Use a cleaning paste with a pH level that's over eight. Spread it onto the stain with a soft cloth and allow it to soak in for about 15 minutes before wiping away the stain and softly drying the stainless steel. Whenever you're cleaning stainless steel, be sure to avoid acidic substances, scouring powders, or steel wool. This will damage and scratch your hardware and furniture — causing a major headache.