Hilary Farr Shares Advice For Buying New Furniture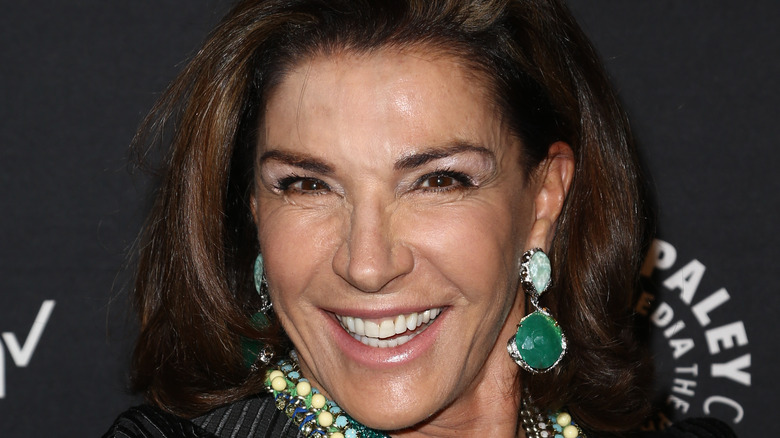 Debby Wong/Shutterstock
Famous interior designer Hilary Farr was born in Toronto, Canada, on August 31, 1952. From a young age, she was always eager to show and express her creative side. Based on her mother's successful career as a home designer, Farr quickly grew an interest in the designing field. Her professional career in design officially took off when she left her life in Canada to renovate homes in Los Angeles, California. While she was there, she also took her designing skills to the film industry, where she designed film sets, as well as auditioned to take part in a few films, like "The Rocky Horror Picture Show." The Famous People claims that beyond simply designing in the United States, Farr's work made it over to Australia and the United Kingdom, as well.
In 2008, Hilary Farr reached an all-time peak in her career as she began to appear as a co-host on HGTV's "Love It or List It," where she shares her designing expertise with the world. In one particular season, she informs audience members that one of her key methods to designing a comfortable home is to bring a sense of nature into your home with your choice of room essentials (per Huffpost). With this idea in mind, let's take a look at what she specifically advises in regards to purchasing new furniture for your home.
Farr's furniture advice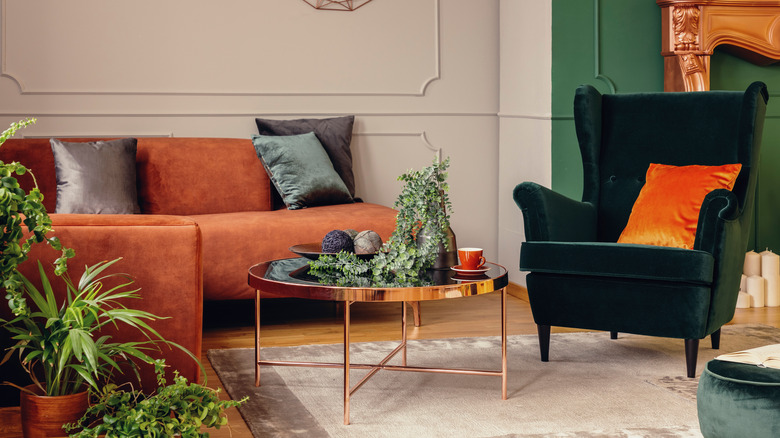 Photographee.eu/Shutterstock
When it comes to general furniture, Huffpost shares that Hilary Farr recommends pieces that can look good with any type of style. She specifically mentions wing chairs, which she claims can add a touch of character to the room while still appealing to the specific style of that area. They are a very traditional type of furniture but can be adjusted with a variety of fabrics, colors, and styles to fit whatever room you decide to place it in, Best further supports that wing chairs are also very comfortable to sit in and can easily make you feel cozier inside your home.
Unlike other furniture pieces around your home, Farr highly recommends using seating arrangements to make a big statement. On Huffpost, she suggests making everything about these stand out and be the main style factor of the room — this includes the design, color, and texture of the piece. Farr, herself, prefers using her seating arrangements to express warmth; therefore, she uses warm colors like cream and peacock blue to help that style illuminate.