The Two-Flat Layout That Chicago Homeowners Are Falling In Love With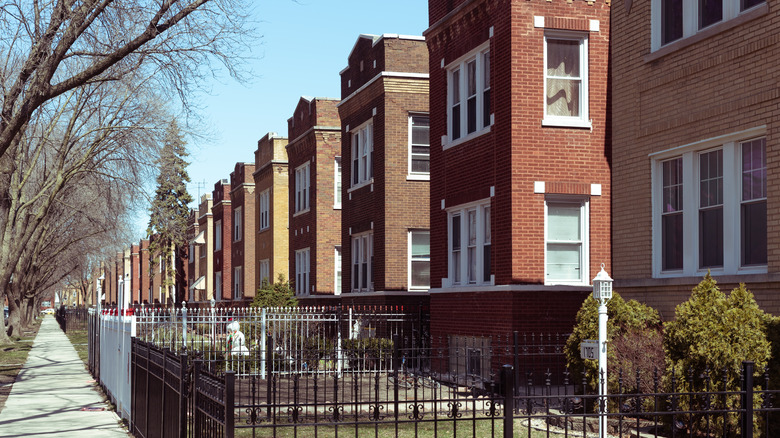 Ian Dikhtiar/Shutterstock
When it comes to city living in Chicago, plenty of notable housing styles exist that are standouts. Chicago seems to have it all, from tiny studio apartments that soar into the sky to the humble brick bungalows that are so popular, but the city's two-flat layout has Chicagoans smitten for over a century.
According to Architecture.org, the two-flat is a modest style that can be easily found among the larger four and six-flat units that were typically built in the early 1900s until around 1920. Per Domu, these sturdy abodes were generally made of fire-resistant material such as brick or masonry, which became popular after The Great Fire of Chicago in 1871 (via National Geographic). It's vital to note that these homes are prominent in Chicago, but what is it about the layout that city dwellers loved so much? Keep scrolling to find out what it is about these properties that make them so likable and a bit about the historical significance of these homes in Chicago!
Why do Chicagoans love this type of house?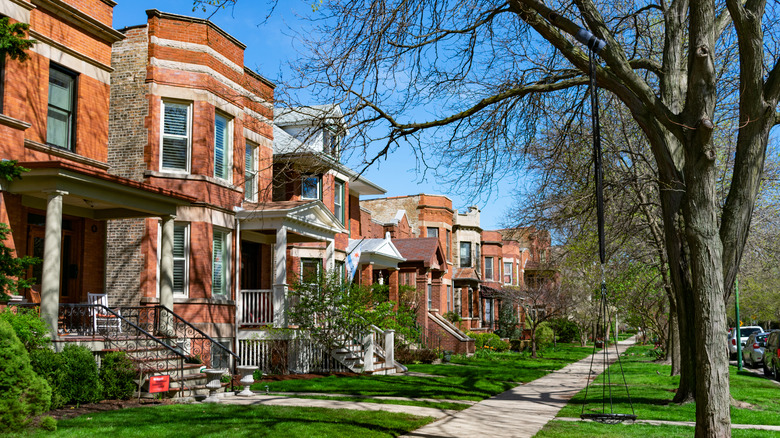 James Andrews1/Shutterstock
Neighboods.com explains that this style of building was popular for families to make an extra income from their property since they could rent out one unit and live in the other, which was a major plus! Families looking for more space could take over the entire building, which is also a major selling point of the Chicago two-flat. According to Neighborhoods.com, an influx of Eastern Europeans settling in Chicago in the 1800s made developers build up rather than out. This is why the two-flat became extremely popular in neighborhoods like Pilsen, North Lawndale, and South Lawndale because that's where many immigrants settled.
Adam Rubin, the Director of Interpretation at The Chicago Architecture Center, explained to Block Club Chicago that these homes have been a pillar in the communities for over 100 years and honed in on the historical role these homes played in the immigrant communities in the city.