The Worst Mistake You Can Make When Redoing Your Kitchen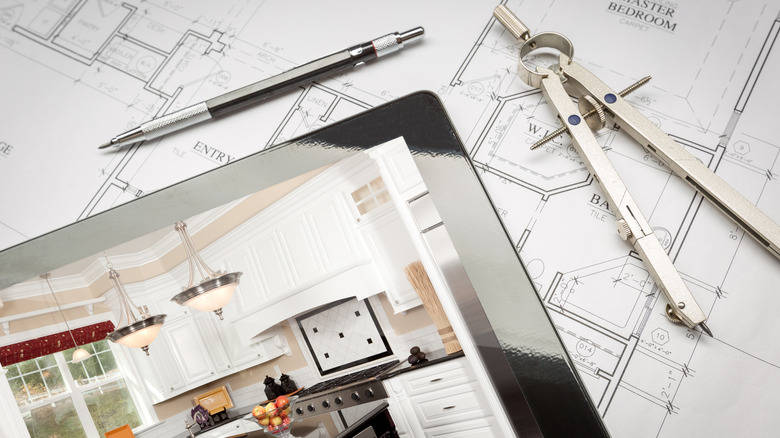 Andy Dean Photography/Shutterstock
Remodeling your kitchen is exciting! It's a chance to start over and give yourself the kitchen you've always wanted. Forbes states the kitchen is actually the number one most-remodeled space in the home. A study done by the National Association of Home Builders in 2016 showed that 81% of home renovations were done in the kitchen. The reason is that the kitchen is the most frequented room in the house, which in turn means it's the space that grows worn and outdated quicker than anywhere else in the home. Plus, remodeling your kitchen adds significant value to your home, should you decide to sell it down the line.
As with most home renovations, there are several mistakes a homeowner can make during a kitchen remodel, from choosing the wrong flooring to skimping on storage space, but we wanted to showcase the absolute worst mistake you can make when redoing your kitchen and how to fix it.
Underestimating the cost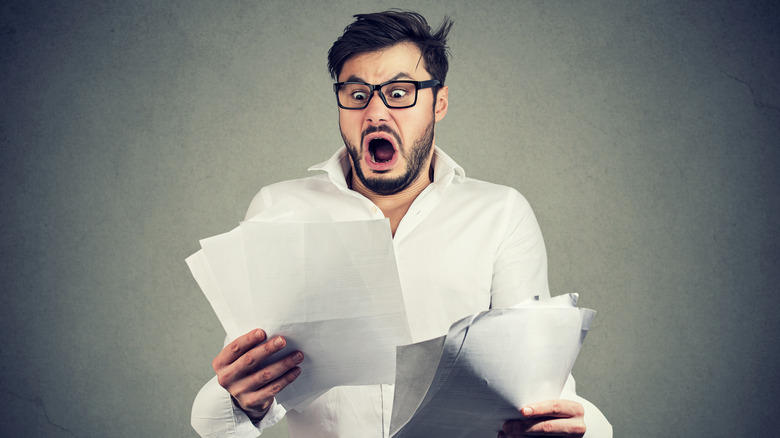 pathdoc/Shutterstock
More often than not, homeowners don't take the time to thoroughly research the cost of renovating their kitchen, or they assume they know the price of remodeling their kitchen based on another person's remodel; however, when it comes time to get a quote from the contractor, these homeowners are shocked to learn the cost is way higher than they expected. This leaves them over budget and unprepared ... but not alone. In 2019, only 36% of homeowners doing renovations stayed within their budget, says Houzz.
According to HGTV, a typical kitchen remodel can cost anywhere from $12,567 to $34,962, which would be good information to know before diving head first into a project. Underestimating the cost of redoing your kitchen falls under the umbrella of another detrimental mistake homeowners make: failing to plan. At the end of the day, this mistake could have been avoided, but now you have to pay the price (and it's a hefty one).
How you can prevent it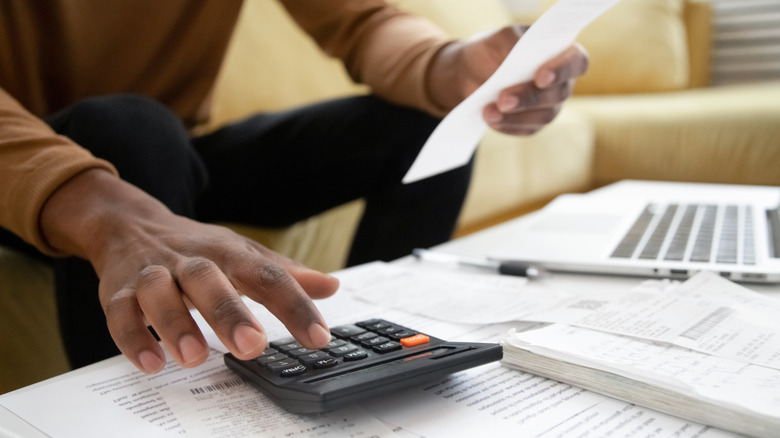 fizkes/Shutterstock
If you want to get an accurate estimated cost of the remodel, do your research — and we mean extensive research. This way, there are no surprises when the contractor gives you a direct quote before the renovation starts. There are several websites (such as HomeGuide) that offer homeowners looking to remodel their kitchen a free online quote. All you have to do is fill out a simple questionnaire about your kitchen renovation and expectations. Keep in mind this is just an estimated quote, but it will give you a general idea of what to expect.
You can also flip through catalogs and browse online furniture stores to get an idea of the pricing for bigger-ticket items, like cabinetry, flooring, and new appliances. According to Tops Kitchen Place, on average, new kitchen cabinets cost close to $15,000; appliances are about $8,200; and updating your countertops will cost you a pretty penny, at about $6,000.