Bryan Baeumler Shares His Best Tips For Renovating Your Basement
It's no secret that renovating any room within your home can be a bit of a hassle. However, renovating a basement is a whole other project in itself. Luckily, Bryan Baeumler is here to help. According to HGTV, Bryan is an expert in home renovation as he is a licensed contractor with several years of experience. Currently, Bryan, alongside his wife Sarah, stars in the renovation television series titled "Renovation Island." In this show, the duo moves to The Bahamas to restore a run-down beachfront resort.
Aside from this show, the couple also stars in another series titled "Renovation, Inc." It's clear renovating homes is what they live for. Furthermore, Bryan has starred in several other renovating series, including "Leave it to Bryan," "House of Bryan," and "Disaster DIY." It's safe to say that during the past seven years, the Baeulmers have learned a thing or two about renovating homes. Now, Bryan is sharing his best tips to help you renovate your basement.
The foundation is of high importance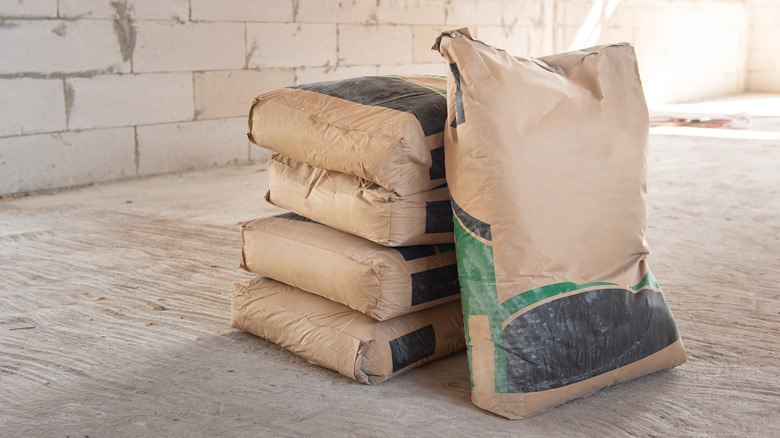 MK photograp55/Shutterstock
According to Dricore, Bryan Baeumler says to always start with the foundation of the room. This means checking all the concrete within the room for any cracks and moisture. Concrete naturally shrinks and expands, allowing for damage to take place in both new and older homes. Pressure build-up, changes to the atmosphere, and poor drainage can all cause damage to the concrete. Inspect and fix any damages you find, no matter how small they are. A good concrete foundation paves the way for a better and long-lasting home in the future.
Much like the concrete, the flooring that you lay down is equally of importance. It's important to choose a flooring that you like and fits your ideal aesthetic for the room. However, it's also of extreme importance to get flooring that is of great value and will last a while. Some may not realize that concrete continually releases moisture which can ruin some flooring types. Therefore, it's important to use subflooring that is resistant to this moisture. Additionally, the same could happen with the walls as mold and moisture can ruin wood framings. To prevent this, it's best to use a drywall that is resistant to both to allow for longer-lasting walls.
Lighting and function matter too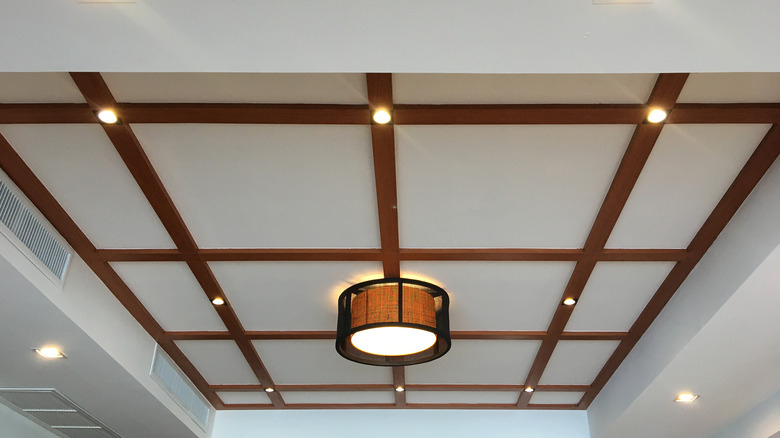 Davinsi/Shutterstock
Of course, the lighting within your newly renovated basement is of importance. As per Dricore, Bryan Baeumler says to decorate the basement with as many and as few lights as you want. The design is completely up to you. You don't have to settle for basic lights such as a single light bulb in the middle of the room or a lamp plugged in over in the far corner. You can also paint the walls a light color and add some mirrors as both of these help to reflect the light around the room.
Lastly, Bryan says to make the basement into a multifunctional room. You don't have to have one specific room or space within the basement. It can be used for multiple different areas. The possibilities for what a basement can be are endless, and you shouldn't hold yourself to one specific thing. It just depends on you and your family's needs. No matter what you decide, just keep in mind that certain added spaces, such as a bedroom or bathroom, may require certain codes to be met.