How To Open An Escrow Account During The Home Buying Process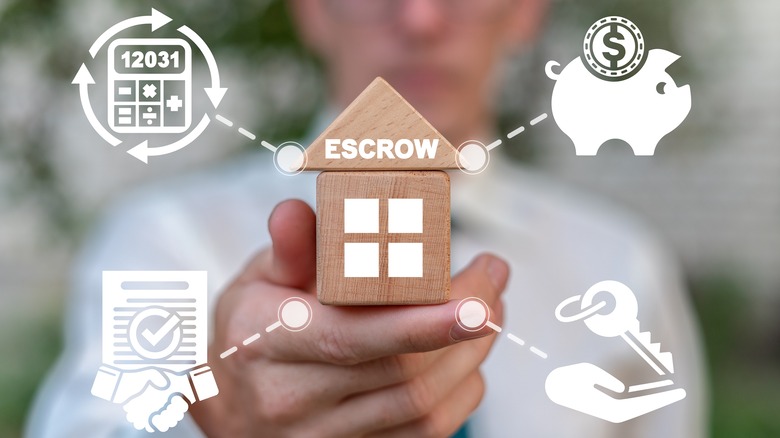 Panchenko Vladimir/Shutterstock
Buying a property is arguably one of life's biggest milestones. The whole process can seem daunting, confusing, and hard to understand at times, but with a little reading, you'll begin to understand that it's quite easy to grasp.
A big part of a real estate transaction is escrow, which is "a legal arrangement in which a third party temporarily holds money or property until a particular condition has been met, such as the fulfillment of a purchase agreement" (via Rocket Mortgage). Real estate agents employ it for the sake of making the home-buying process as stress-free as possible for both the buyer and seller because you don't have to deal with multiple payments for different expenses.
Going into escrow will require you to open an escrow account, which is what we will be looking closely at in this article. We've outlined the steps for both buyers and sellers to make sure you understand both perspectives of the process.
For buyers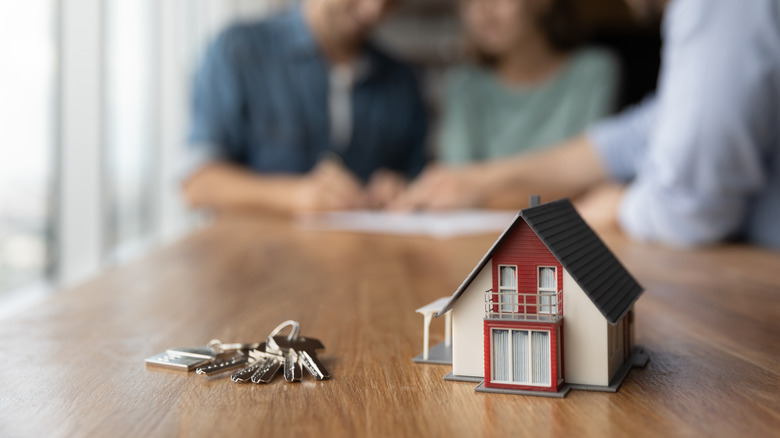 fizkes/Shutterstock
According to Bankrate, if you are a prospective buyer or are thinking about buying a home, the first thing you're going to want to do is come to a purchase agreement with the seller. A purchase agreement between the buyer and seller is made to agree on a price for the home and decide on the sum of the earnest money deposit. The earnest money deposit (EMD) is usually between 1% and 2% of the purchase price. It is held in escrow as a sign of good faith that you won't change your mind about buying the home (via Investopedia).
Your next step as a buyer would be to make the EMD, for which you will need to find a suitable escrow servicer that all parties agree on. As Inland Empire Escrow explains, it is important for your escrow company to be reputed, well experienced in the field, and have great communication with its clients. It would also be ideal if they were located close to where the transaction would take place.
For sellers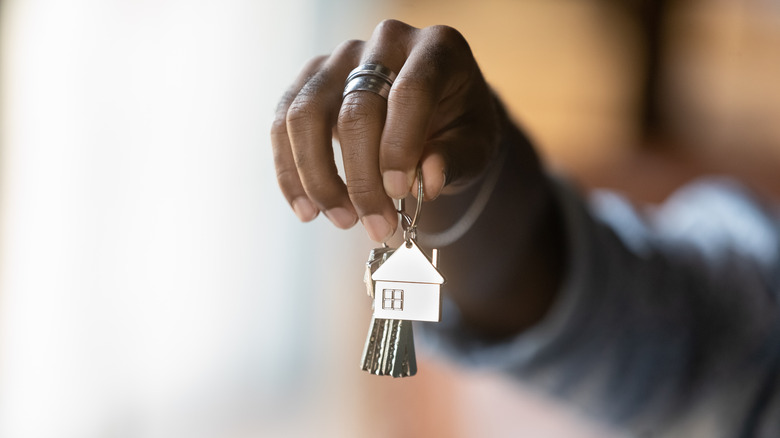 fizkes/Shutterstock
As a seller, your main priority before going into escrow would be to finalize your buyer. HomeLight suggests that one of the smartest decisions you can make when picking the best offer is to hire an agent. An experienced, well-reputed real estate agent can help you make the most informed decision with the least amount of hassle.
After you've picked your buyer, you will need to agree on an escrow service with them so they can make an EMD to seal the deal. When looking for the best escrow agency, EquityLegal recommends browsing Yelp, Facebook, and Google Reviews, as well as consulting with your city's Department of Real Estate.
Your final step as a seller would be to prepare for the oncoming escrow process. This can entail a lot of paperwork, and it's important to know beforehand what documents you may be asked for. According to NOLO, these include the deed, transfer tax declarations, the affidavit of title, home loan documents, real estate title documents, proof of homeowners' insurance, the bill of sale, and the certificate of occupancy.