Why DIYers Are All Buying This Item At Pottery Barn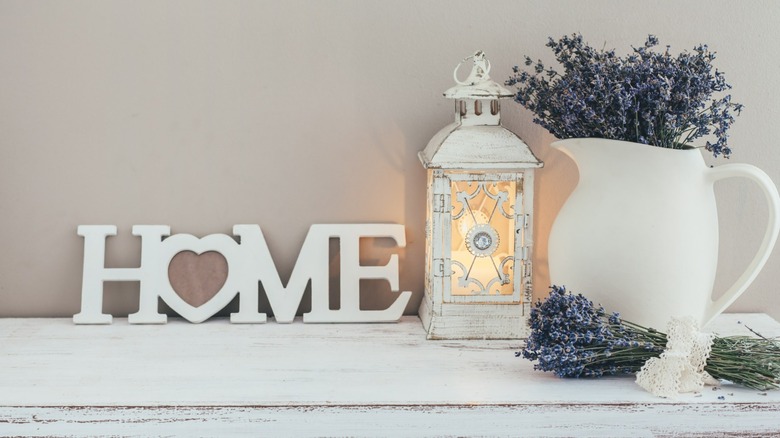 Alena Ozerova/Shutterstock
Are you someone who walks into a Pottery Barn and sees simply made items with ridiculously high price tags, and thinks it could be a DIY project? If you search for Pottery Barn hacks you'll find endless suggestions. The challenge is in taking on a project that is simple enough to actually get done in a relatively short amount of time, without a handful of power tools. Plus, the result should be something useful that won't just add clutter to your home. 
One trendy and fun DIY way to customize any room in your house is by using wall letters to spell out a word, a saying, or your child's name. One Crazy House shows off the fabric covered letters she made using wooden letters, glue, and fabric. She placed the letters on a shelf to create a fun, easy look in her daughter's bedroom, but there are many other options and we're here to share some.
Mix colors, patterns, and interest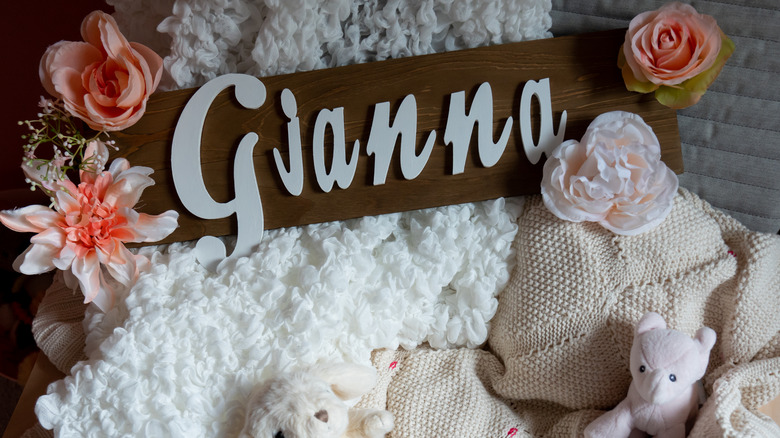 JGG Photos/Shutterstock
Pottery Barn sells a variety of individual letters with heights ranging from 14 inches to 24 inches, priced between $34 and $79 each, which DIYers and home crafters can customize. You can buy similar letters from a variety of online retailers and craft stores for under $6 for 13-inch letters and under $20 for the 24-inch size. Wall letters are sold in many different font styles and materials including MDF, wood, metal, and plastic. If you are looking for ideas on how to decorate with wall letters, check out the different boards on Pinterest. 
The great thing about decorating with wall letters from Pottery Barn is not only the customizing that comes from choosing the word or name, but what you do with plain, unfinished letters, or ones that are already painted white. Make it a group project with each person choosing a different way to decorate a letter using colors and materials that will coordinate. If you've been to the beach and come home with a collection of shells, glue them on letters to create a beachy vibe.