This Design Feature Always Used To Bother Christina Hall In Her Own Home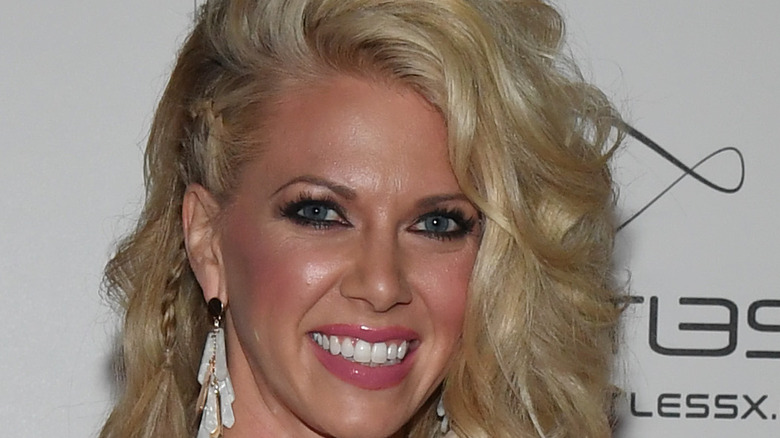 Ethan Miller/Getty Images
HGTV's Christina Haack is known for all things real estate and home design, and if you're familiar with her former work on "Flip or Flop" alongside her ex-husband Tarek El Moussa, then you know she means business when it comes to her craft. On her current HGTV show, "Christina on the Coast," the reality star is brought down memory lane when she designs a house with the exact layout of the home she formerly shared with her previous spouse and former "Flip or Flop" costar, according to Realtor.
In the season four episode, "New Design in the Old Hood," which aired on June 17, 2021, Haack revisits her old neighborhood in Yorba, California, to renovate the home of her friends Jared and Marissa. The California couple has experienced major water damage in their kitchen and living room due to a shower leakage, so they thought it was a good time to spruce it up while making repairs. What better time to upgrade their home than now.
She knows her stuff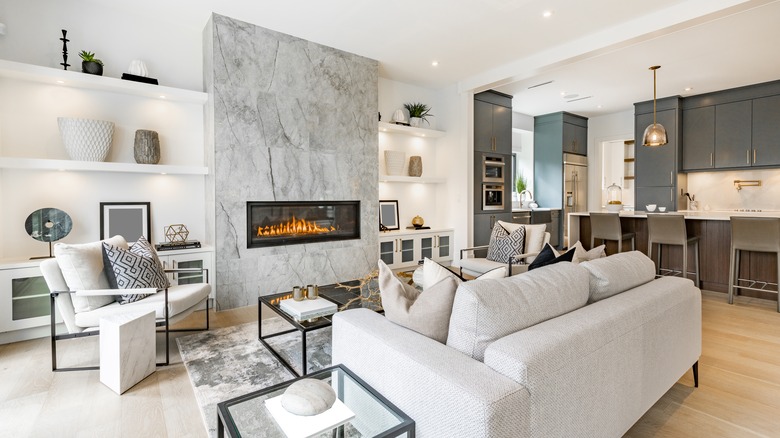 Sheila Say/Shutterstock
As a home renovation guru, if there's anyone who knows that every home feature isn't a good feature, it's Haack. Although she is familiar with the couple's desired layout style from her own personal experience, she wants to do it slightly differently and better. With a $200,000 budget, according to Realtor, Haack has good legroom to make the renovations happen, especially considering her familiarity with the layout of her previous home. She replaces the outdated travertine floors with modern, more elegant wood to match the white kitchen.
When it comes to the kitchen, Haack shies away from doing too much. She goes with white countertops and veining tiles for the kitchen's backlash of Jared and Marissa's choosing. Jared and Marissa are on board with this, so Haack's team moves forward with construction to make it happen. She builds the lengthy fireplace and creates space for a huge flat screen TV to go on top. After the renovation, the living room is chic, sleek, and modern.
Your best home feature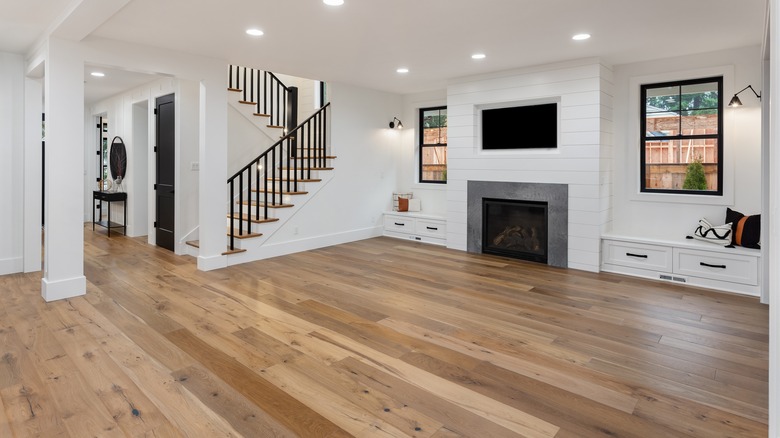 Breadmaker/Shutterstock
Although Haack wasn't able to fix the uncentered fireplace in her home, she was able to correct her mistakes with her upgraded home renovation for Jared and Marissa successfully. It's smaller, it saves space, and it looks more luxurious and modern on the back wall. It makes an elegant focal point for the space, and it's sure to be one of the first things people would notice walking into the living room. Not to mention, it adds a cozy, comfortable vibe to the space.
If you need some more convincing, it's also a great asset to have if or when you plan to sell your home. According to The Washington Times, the National Association of Realtors found that having a fireplace can drastically increase a home's property value significantly. If you're looking to install or update your fireplace, the time could be now. Just make sure you don't go for a design layout you'll end up hating, but will have to live with, like Haack.