Christina Haack's Best Inexpensive Tips To Remodel Your Kitchen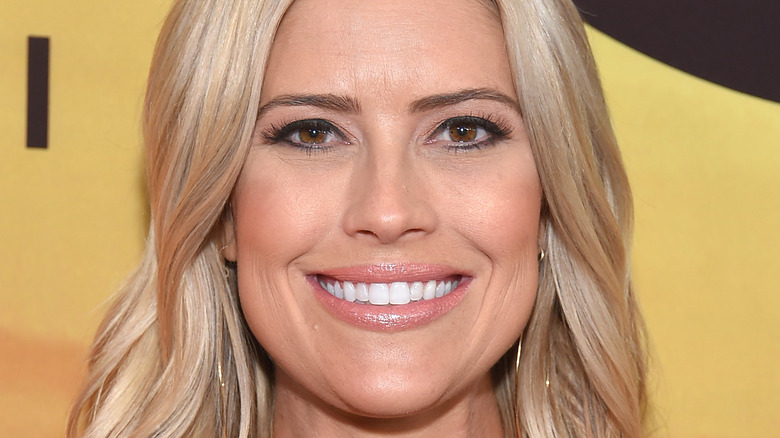 Shutterstock
Christina Haack has shared many of her stunning design transformations on "Flip Or Flop," her HGTV show with former husband and business partner Tarek El Moussa, and her recent solo show, "Christina on the Coast." The design maven knows how to give a facelift to a space, and given that she primarily redesigns homes for flipping purposes, Haack also knows how to serve up a big impact on a budget.
When it comes to remodeling your home, the kitchen is often cited as one of the spots where making changes can make a huge difference in the space's value (via HGTV). However, this is only the case if you manage not to blow the budget and instead go for options that deliver a ton of style for a relatively modest price tag. Luckily, Haack has a few tips that may help her fans who are thinking of giving their kitchens a bit of a fresh new look. According to the designer, there's no need to get intimidated by the idea of revamping every single surface and area of your kitchen — there are really four primary areas to focus on that can deliver a serious transformation (per Pure Wow): The walls, the countertops, the cabinets, and the backsplash are the key areas where making some smart, budget-friendly design choices can be a total game changer.
A kitchen refresh on a budget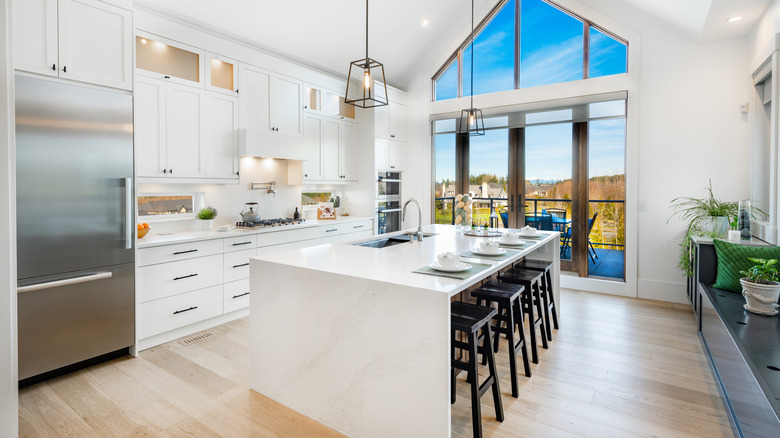 Shutterstock
Paint is often cited as a great way to transform a space on a budget, and for good reason — simply selecting a stunning shade and splashing it on the walls can make a big impact on the overall look and feel of a room. When it comes to choosing the best color, it all depends on what you're going for — according to Haack, white and off-white hues can make a space look larger, which may be ideal for smaller kitchens, while selecting a darker shade can provide contrast (via Pure Wow).
For cabinets, Haack recommends avoiding custom-built models, which generally come with a hefty price tag. Given the popularity of white cabinets, there's a large supply of prefabricated options on the market, which means they can often be purchased for a reasonable price. And, to go with those prefabricated white cabinets, Haack suggests making a style statement with an eye-catching backsplash. The relatively small square footage of the backsplash in many kitchens means not too much material is required, but if you're on a very tight budget, even a peel-and-stick option can give a kitchen a whole new look.
Finally, when it comes to the countertops, don't be so set on a gorgeous Carrera marble that you're unwilling to look at any other materials. According to Haack, quartz is a durable material that comes with a lower price tag, and has many visually appealing options, including some that even mimic the frequently sought-after marble.