Breegan Jane Shares Her Tips For Creating The Perfect Homeschooling Room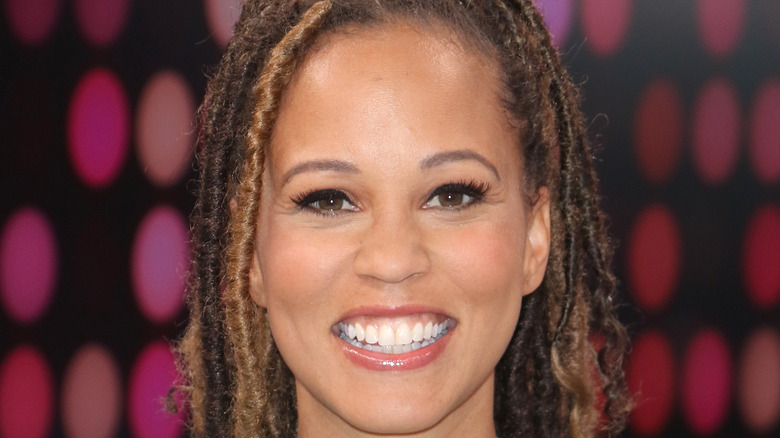 Jim Spellman/Getty Images
Breegan Jane is most commonly known for her interior design work both on and off the air. However, as per her official website, she is also an entrepreneur, philanthropist, and lifestyle expert. In addition to all of these works, she is actively partnering with national and global brands to help promote brand awareness across many platforms. Many of her online television appearances include Hallmark's "Home & Family," The Design's Network's "Desksides," and many more. Currently, she has joined HGTV's "Extreme Makeover: Home Edition," a spin-off of the original show that aired on ABC.
However, on top of all of these accomplishments, Jane lives a pretty successful personal life as well. For starters, she is a mom to two young boys, Kingsley and Kensington. Through the ups and downs of parenthood, as well as her interior design work, she writes about it all in her blog for the world to read. Between her two main lines of work, it's clear Jane knows a thing or two about designing rooms and raising kids. Luckily for us, she has shared her top tips for creating the perfect homeschooling room for those of you with kids learning from home.
Make the most of what you already have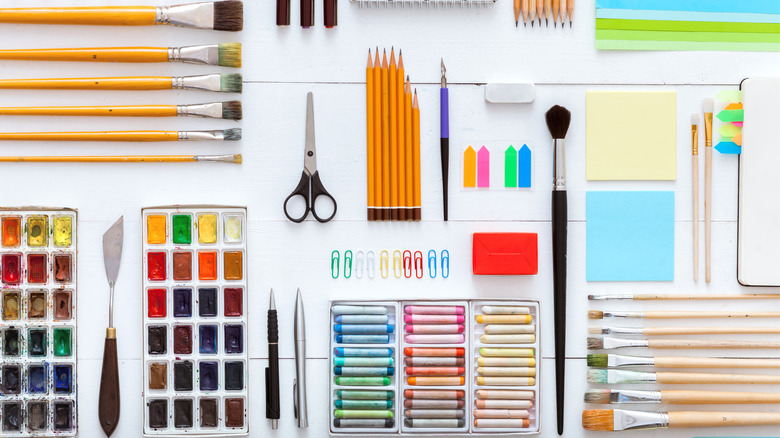 Ground Picture/Shutterstock
In an interview with Real Homes, Jane stated that it is extremely important to use what you already have when creating a homeschooling room. Sometimes, you may already have something useful without even knowing it. She suggests ideas such as finding an old side table and turning it into a desk for your child, as it is the perfect height for small children and you won't have to buy a desk, while you're also repurposing an old piece of furniture at the same time. Jane realized that in addition to the normal school supplies one must buy every year, parents are also spending extra money on furnishings. However, repurposing old furniture can save you just a little bit this school year.
In addition to making use of what you already own, Jane says that you can also opt to save on storage space by buying containers. This is perfect for those that have their homeschooling space shared with another main room in the home. Having a storage container will allow you to have all the school supplies in one area without it looking like a complete mess. Jane's personal favorite is storage baskets with lids. However, there are many other storage solutions online and in stores. Furthermore, you may already have some of these lying around in your home or tucked up in your attic.
It should be fun and personal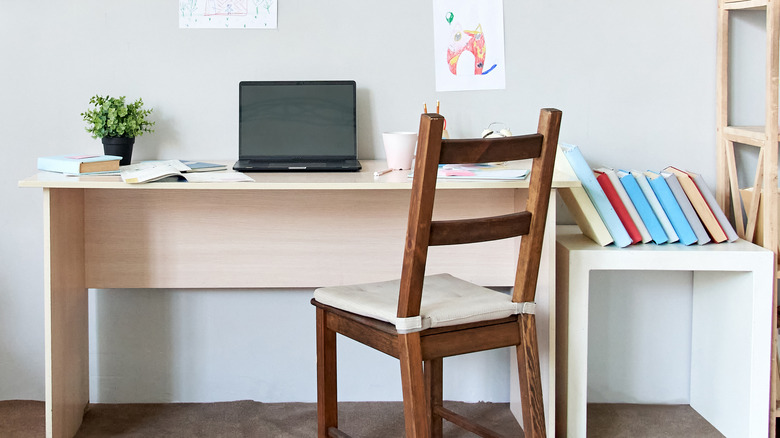 Ground Picture/Shutterstock
According to Real Homes, Jane says it's also important for each child to have their own personal area and items. Whether that be a laptop, pen and paper, or their own desk area, it's essential for a child to have their designated area. This allows the kids to feel like they have a little bit more control over their own lives. It's also convenient if multiple children are doing the same thing at the same time. Likewise, it's important for the parents to encourage the child or children's creativity. Jane states that she keeps art supplies in stock at all times and in areas where the kids can reach them.
Lastly, and perhaps most importantly, this should also be fun for your kids. In order to do this, it's essential to know what gets your kids excited about school and learning. Whatever it is that they enjoy doing, you can incorporate that into their school work. If your kids have a certain area to sit in, enjoy writing with a certain pen or pencil, or even if they like to eat while working, doing all of these things can help promote their learning. School is already hard enough as it is, so why not make it a bit easier? It's a simple task that takes little to no effort at all.