HGTV Star Cristy Lee Shares Her Best Advice For Potential Homebuyers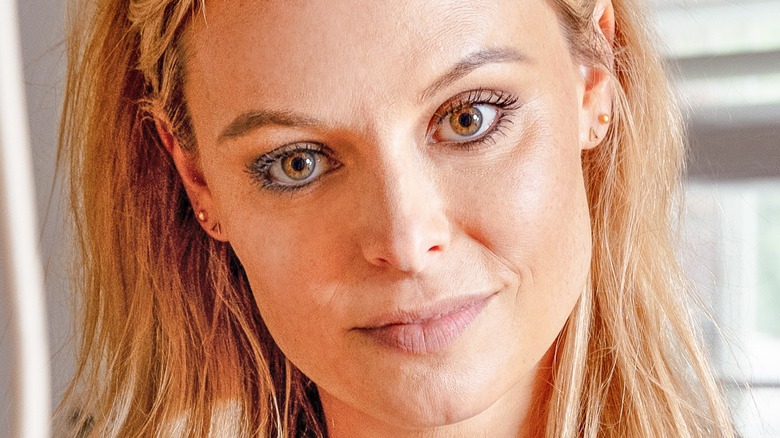 HGTV
Cristy Lee is shaking things up over at HGTV. With shows like "Fixer Upper" and "Flip or Flop" in their arsenal, the network and its fans aren't strangers to the idea of a diamond in the rough. However, the licensed realtor's new show "Steal This House" is hyper-focused on the housing market in Detroit, Michigan. While that's true, the wisdom that she imparts is of value to every potential homebuyer out there. Lee helps her clients select and then transform a dated and undesirable fixer-upper into their dream home; she also makes it clear that they aren't hunting for the cheapest house on the block.
Instead, Lee tracks down that ideal "steal" that is dripping in unrealized potential. It's a successful mentality, too. During the series' first episode, Lee helps a pair of long-term renters find a place they can make their own. Her clients spent three years looking near the top of their healthy budget of $500,000 with little success before Lee came into the picture; she proves to them that it isn't essential to go for either the cheapest or most expensive option. Then it's all about customizing the home to fit a buyer's unique wants and needs.
In an exclusive interview with our sister site The List, Lee shared some helpful advice that every buyer should keep in mind as they tackle the housing market.
Homebuyers should 'do their due diligence' every step of the way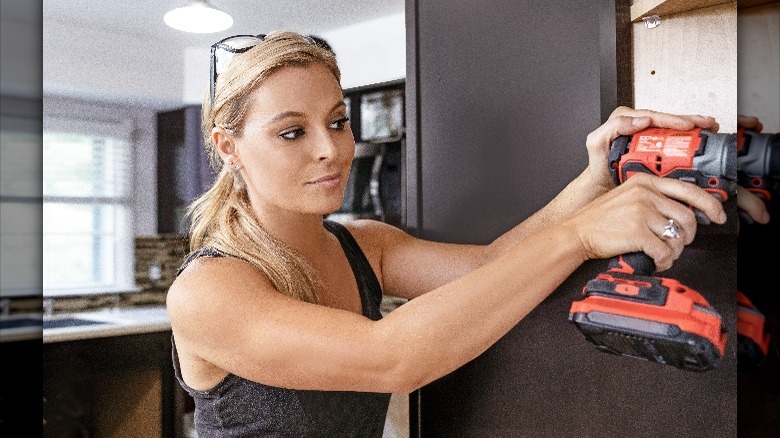 HGTV
The housing market is a complicated landscape to navigate in 2022. Fortunately, Cristy Lee shared some essential wisdom that buyers should keep in mind as they dive in. "My best advice is to always do your due diligence and make sure that you've got the right people working with you," she explained. "Don't be afraid to ask for help, knowledgeable experienced help. By that, I mean that if you're looking at going into buying a home right now, the market is intense. Houses are being listed and selling within days, within hours, and multiple offers are being accepted. Escalation clauses are being included. Backup offers — it's intense." 
Lee also said that a real estate agent can help explain the ups and downs of the process. If you are following the example set on "Steal This House" and are looking to renovate a fixer-upper, she shared a similar tip. "I would highly recommend finding the right contractor to work with," Lee continued. "Whether you work with a general contractor that takes on the entire project as a whole or you work with individual contractors based on the specific projects that you're looking for, you do your due diligence." A good team can also help you consider costs such as how much a bathroom renovation might set you back. Of course, you can always tackle the project on your own, too.
A 'steal' is an 'overlooked' home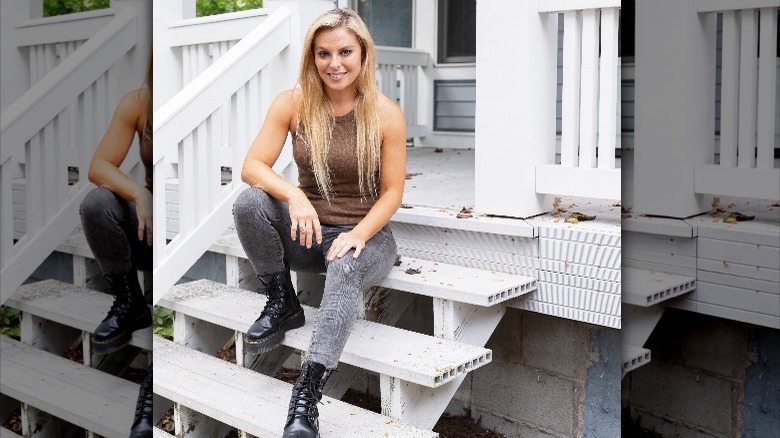 HGTV
If you are looking to replicate Cristy Lee's process on "Steal This House," she also shared some insight into what really qualifies as a "steal." "It's a steal because a lot of other people overlooked it," she revealed. "There might be a lot of different reasons why it was overlooked. It could be the existing décor, it could be the type of flooring, it could be the layout, it could be the location."
Lee treats every home that others might be quick to deem a fixer-upper with some respect. After all, usually someone has been living in them. "I don't want to necessarily knock the house too much because someone may have really loved that house," she added. "Bearing that in mind, there are definitely some homes that we look at where the vast majority will agree, this house needs to be renovated." That's where Lee helps save the day.
"Steal This House" airs new episodes Saturdays at 9:00 p.m. ET/PT. You can watch them on HGTV and HGTV GO.