Why The Housing Market Is Declining Steeply In Some States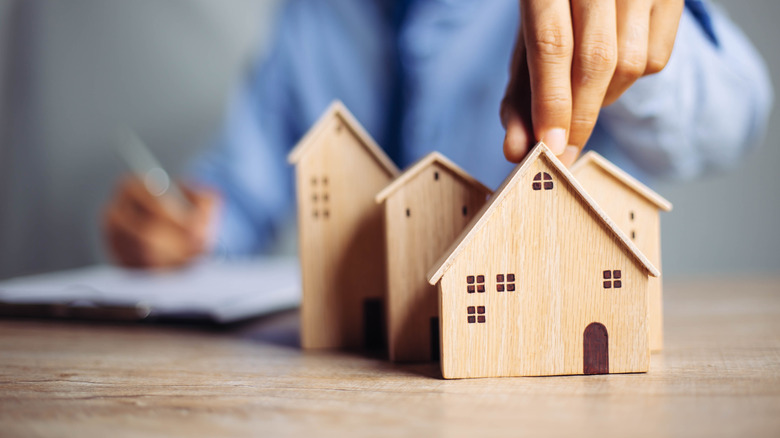 A_stockphoto/Shutterstock
The housing market has been one major aspect of the economy that folks have kept their eyes on since the middle of the pandemic when it started rising and falling inconsistently. Some states have seen new residents flocking to their market, while others have lost residents. While there are many factors impacting the current housing market, such as mortgage rates, the number of homes, the sale prices, etc. (per Forbes), there are still buyers holding onto hope that they'll find a home.
The housing market has had its good moments over the last few months, but in some states, it's been especially tough on buyers due to a housing shortage. According to a report by Realtor Magazine, the U.S. market is short more than 5 million homes compared to the population. Realtor.com's chief economist, Danielle Hale, said, "The pandemic has certainly exacerbated the U.S. housing shortage." So what exactly is going on that is causing the shortage?
Effects of the pandemic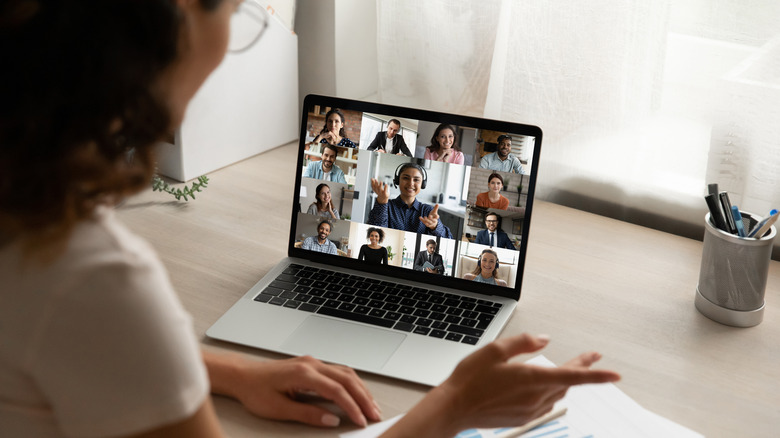 fizkes/Shutterstock
The pandemic has been the root of supply chain issues globally, slowing the rate of real estate development. According to CNBC, the current rate of construction is the lowest it's been since 1995. In addition, the pandemic made matters worse for buyers when most corporate jobs went remote. Folks were able to turn any room into an office which made it easier on them than commuting to work, as noted by House Beautiful. Since they didn't have to leave their homes, many folks didn't sell their homes, being able to work from any zip code.
Some college students had to move back home because of remote learning. Many adult children moved home instead of paying rent in cities while offices were shut down. Because of this, some older parents opted out of downsizing and kept their homes. With fewer homes on the market, buyers have to bid higher or look into renting a place if they're looking for something new.
Off-market homes are sold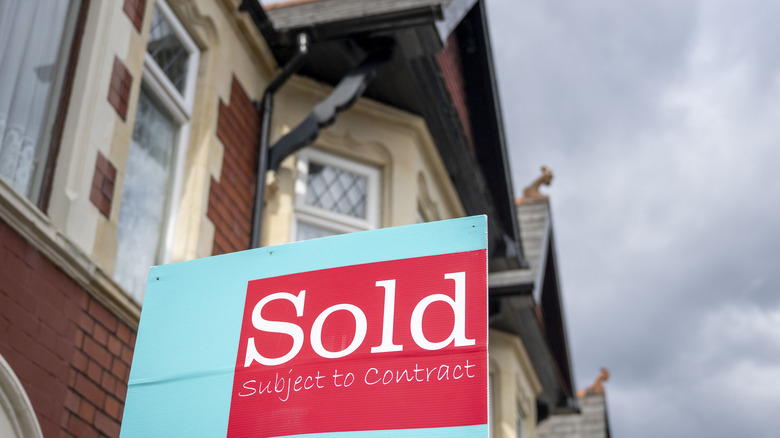 Matthew Horwood/Getty Images
With such a market shortage, realtors are being forced to tell their clients that there are no homes available to fit their needs, according to Florida Realtors. In the article, one Palm Beach realtor recalled having to tell a buyer with a $10 million budget that there were no homes available to fit his needs. This shortage has some realtors going to extremes to help their clients. Off-market sales have become a loophole for realtors and their clients when finding the right home. Some realtors will try to convince homeowners to put their houses on the market, even if they had no intention of selling them in the first place. Realtors will try to get as much off buyers' lists for what they want in a home, even if the best fit isn't on the market. And the houses aren't listed online, preventing competition from other buyers.
These off-market homes have become a norm in the last few years. Homes worth $1 million or more in Palm Beach County were sold in a median span of 12 days in May 2022, which is 40% faster than in May 2021, according to Florida Realtors. The low inventory doesn't stop realtors and their wealthiest buyers; it just makes them more creative in finding a home they want.