Hilary Farr's Design Tip To Instantly Make A Room 'Inviting And Cozy'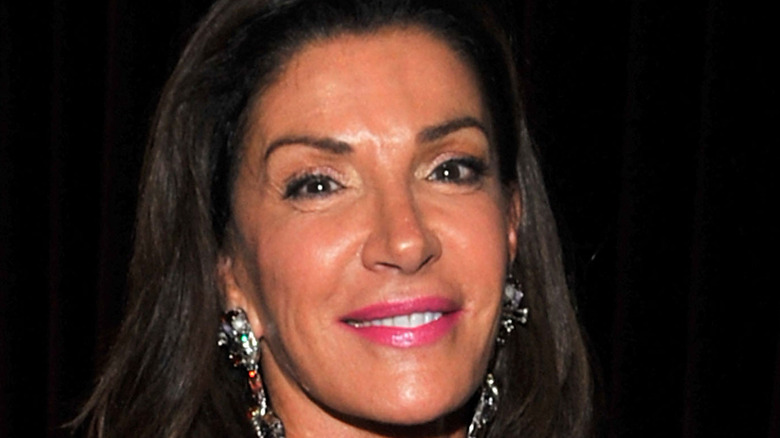 George Pimentel/Getty Images
Hilary Farr is a businesswoman with many accomplishments under her belt. As per her official website, she originally hails from the city of Toronto, Canada. However, she was not raised there and instead grew up far away in London. Farr is most internationally known as a designer. She is also the face of HGTV's popular show "Love It or List it." The show has been on the air for well over a decade and is loved by many. With these successes amongst many more, it's easy to say that Farr knows a thing or two about how to turn a home and a room into one's dreams.
When it comes to designing rooms, it's not always an effortless task as there are so many options. Some people want a room that's bright, colorful, and spacious. Others want a room with a dim and closed setting. However, for those that want a more secluded and intimate setting, Farr knows how to incorporate that too. Most people would opt to dim some lights and light some candles, however, there are other ways to do this as well. Luckily, Farr is sharing her unique design tip to instantly make a room more inviting and cozy than ever before.
Farr's simple design tip
To make a room and a guest feel more at home, Farr's design tip may surprise you. It's easy to do, cheap to buy, and requires very little work on both parts. According to an interview with Parade, Farr likes to hang window dressings. For those wanting to incorporate this tip into their home but want a modern look, she suggests hanging curtains from the ceiling with a pleat located at the top. This will allow for the curtains to hang straight and bring out the modernness a bit more.
However, she is not the only Hilary to enjoy this type of home decor look. According to Parade, Hillary Clinton said that she enjoys this decor hack as she finds it very calming. If you're wanting to try out this tip yourself, doing so won't be very hard. Pleated curtains are available in many retail stores, including Target and Walmart, as well as online. Furthermore, if you're looking for a specific design, you can opt to have your curtains custom-made. Online stores such as Etsy are a great way to find someone who can design exactly what you are looking for.