How Mina Starsiak Hawk Makes White Kitchens More Welcoming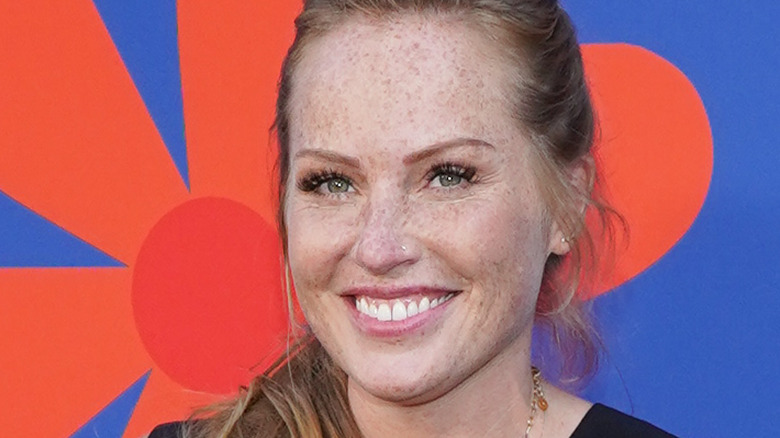 Rachel Luna/Getty Images
Since the 1980s, white kitchens have been a popular trend that homeowners have used to make their space seem brighter, per Bath Plus Kitchen Design Remodel. Also, painting a space with lighter colors creates the illusion of a larger area, especially when there is plenty of natural light to bounce off the walls. However, if a room is too white, it can look sterile and bland, so you may be thinking of ways to warm it up a little. Luckily, real estate agent and co-host of "Good Bones" Mina Starsiak Hawk has a few tips to make your white kitchen more welcoming, per Yahoo!
As co-host of "Good Bones," Hawk and her mother (and lawyer) Karen Laine work together to renovate and flip homes, per HGTV. They are on their seventh season now and can offer some great renovation tips after garnering all of their experience. If you're currently sitting in an all-white, boring kitchen, now may be the time to take a second to discover a way to create a warmer environment.
Spice up your countertops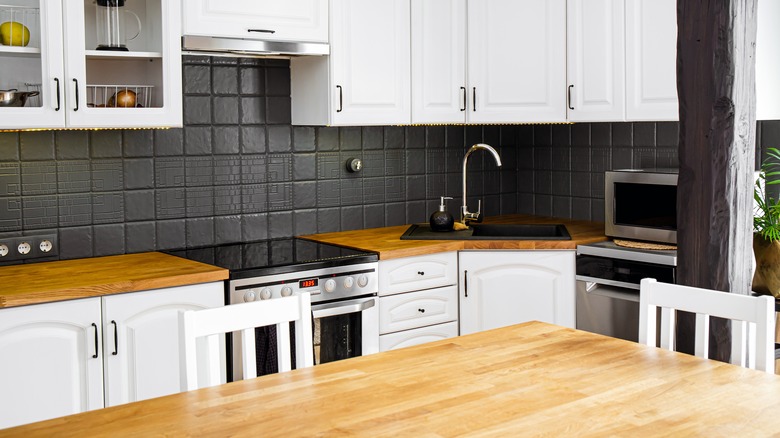 FotoHelin/Shutterstock
Hawk believes those with white kitchens can create a more welcoming space by installing butcher block countertops, per Yahoo! This is a material made of wood strips that are bonded together, according to HGTV. They can be an excellent substitution for stone countertops, as the color of the wood will help give off a warm and inviting look. Butcher block countertops are typically made of maple, oak, cherry, walnut, or teak — bamboo is also a good option for those who want something environmentally friendly.
This is a great countertop for those who do a lot of meal prepping, as you can cut and chop food on top of it. This material also has easy maintenance, as you can use a soft cloth and warm water for daily clean-up. However, You should clean up any spills right away. If you don't have the budget to redo your entire countertop space, scale down and use a smaller area for a similar effect.