Nate Berkus Introduced An Interesting Way He Keeps His Home Fresh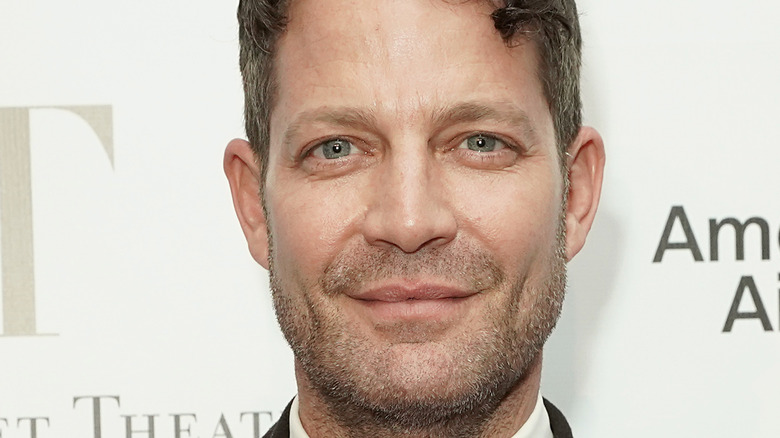 Sean Zanni/Getty Images
Interior designer Nate Berkus has plenty of accomplishments under his belt. According to his official website, Berkus started his own interior design firm at just 24 years old. In 2002, Oprah Winfrey invited him onto her show which allowed for his career to soar.
Berkus has been featured in many publications, including Vogue, InStyle, and People. He is the author of two New York Times bestselling books, "Home Rules" and "The Things That Matter." He's been the subject of television shows, including "The Nate Berkus Show," "American Dream Builders," "Nate and Jeremiah By Design," and most recently stars on the hit design show "The Nate & Jeremiah Home Project."
As if he couldn't have any more successes, Berkus has also ventured into business with numerous product lines. Recently, he collaborated with Kravet to design a fabric collection. Prior to this, he created a bed and bath collection for Target, a furniture line with Living Spaces, and even collaborated with The Shade Store for a roller shade collection. With all of his expertise, Berkus likes sharing his knowledge with the world. He told Parade the interesting way he keeps his home fresh.
A fresh new look
The way Nate Berkus likes to keep his home fresh is unique and cost-efficient. According to Parade, he has what he calls "Moving Day," something he has been doing for years. To complete this task, Berkus says to look at everything within your home — furniture, decor, and other items. Then, combine or rearrange these items in a different way than before.
He suggests doing things such as breaking up the nightstands in your bedroom and potentially using them in the living room. He also states that you could take the dining room sideboard and transition it into a console table for your TV, thus creating storage underneath the TV for items such as DVDs or books. No matter what you do, the bottom line is to make use of what you already have by moving things around. You can create an entirely new space without wasting any materials. It's a fairly easy task depending on the size of furniture and items, and it won't cost you a penny.