The Worst Error You Can Make When Redoing Your Bedroom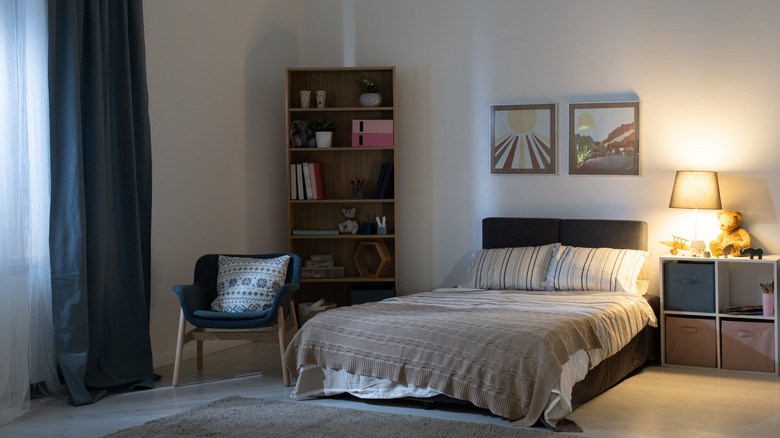 Pressmaster/Shutterstock
When renovating our homes, our bedrooms are often the last room on our to-do list. A bedroom should be an oasis — a spot in your home where you can rest and recharge. Foyr notes that a room remodel could use improvements like upgrading lighting and flooring to adding a color scheme, a decor theme, and bringing in items such as flowers and candles, which can set the mood. Decoraid also says there are a few important ways to make a room feel done. Bring in furniture that matches to give a cohesive feel, integrate crisp colors in the space like whites, greens, and muted neutrals, and add a rug that can make the room feel warm and inviting.
When you do decide to give your bedroom a makeover, there are several things you want to avoid doing. Keep reading to discover the worst error you can make when redoing your room, as it may not be the first thing you think about!
Major issues when renovation a bedroom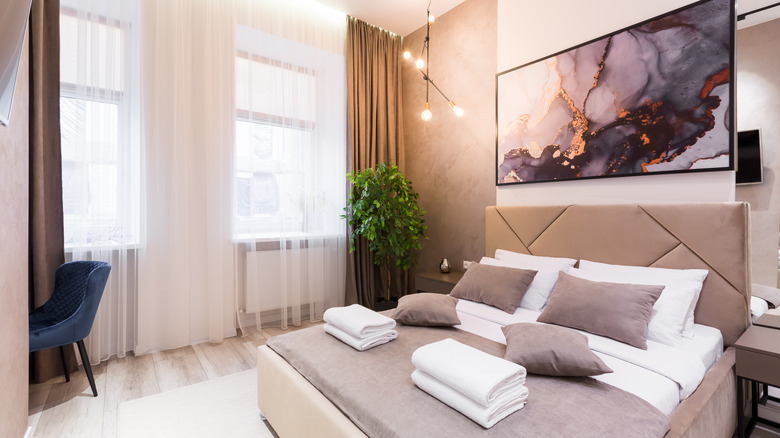 voronaman/Shutterstock
According to Medium, a homeowner can make a slew of mistakes when renovating a bedroom. These issues include not having the proper lighting to create a relaxing atmosphere and not measuring so you can get the appropriate scale right for bringing in the right-sized furniture. While these are significant issues, one mistake can take a toll on your well-being. Keep scrolling to find out what it is!
Not only do you need to ensure that your bedroom furniture is the right size for a room, but there are also other factors to consider. Sleep Advisor says that you also need to measure doorways and hallways and think about other obstacles that could get in the way when moving furniture, which isn't something that is always considered. We know how it is when you see furniture in the store, and sometimes impulse purchases are made, only to find out, it won't fit through the door!
And the worst mistake is...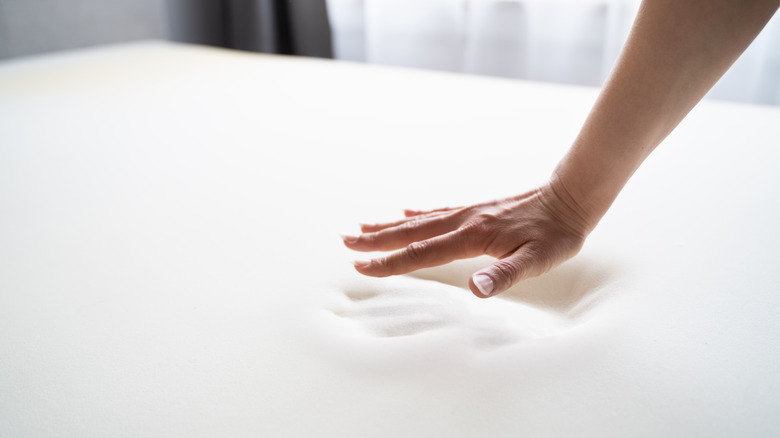 Andrey_Popov/Shutterstock
Medium points out a few errors when redoing a bedroom, but there's one that is the absolute worst. According to the outlet, not purchasing the correct mattress is the worst, and it's easy to see why. Beloit Mattress Company agrees, saying people generally make several mistakes during the mattress-buying process, like not researching mattress types, focusing only on cost, or not giving their mattresses a chance.
According to Comfy Living, the mattress industry is seeing a massive surge with a growth expansion of a whopping $14.5 billion by the time we reach 2027. The company notes that the most common mattress purchase is an innerspring version; however, it's also the least popular, leaving 65% of mattress owners unsatisfied, while 80% of memory foam mattress owners were happy with their purchases.
Since sleep is such an important factor for one's overall health, the right mattress is key and can therefore be the biggest error when redoing a bedroom.