The Best Paint Color If You're Seeking Romance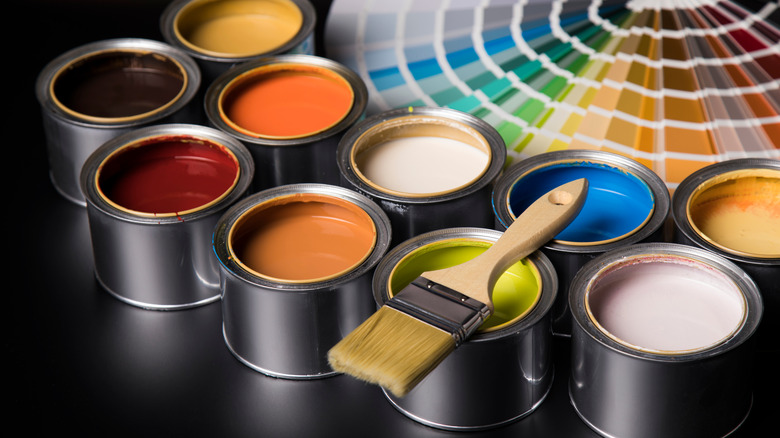 Sebastian Duda/Shutterstock
When you're thinking about redecorating, you might go for cool greys in your kitchen with white marble counters and pick out warm ochre or teal tones for your lounge. But when it comes to your bedroom, what is the best color to go for? If you're a single man, you might choose something completely different from a single woman, opting for dark wood with navy and cream masculine overtones. A woman, in contrast, might prefer crushed velvet and pale pinks or violets. Many people feel that although the bedroom is a place for rest and sleep, it may also be a place for romance.
Dreams says you can set the mood for romance with things like soft furnishings, perfect mood lighting, plush pillows, and sumptuous drapes. But what about the color of the walls? The color you choose for any room defines that space and can change the overall feel. So what color is best for creating a romantic setting?
Romantic red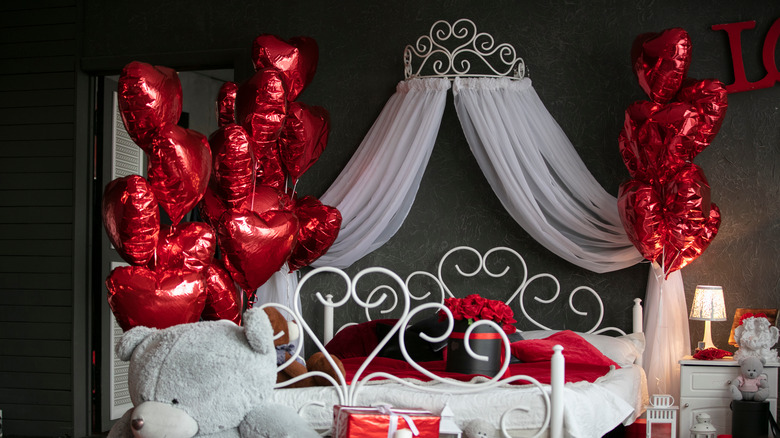 SviatlanaLaza/Shutterstock
Most agree that red is the color of romance. Red lipstick, red dresses, red roses, red wine, and red hearts conjure up romantic images. It is widely accepted that red is the color of love and lust, according to WebMD. In ancient Egypt, women started to color their lips a shade of red to attract the attention of men.
Valentine's Day is associated with the color red, and scientists have concluded that the color red has a strong effect on our emotions. In experiments where men and women are asked to evaluate the attractiveness of the opposite sex, it makes a huge difference when red is included in the picture, according to Psychology Today. So it's easy to see that red is the color of love and romance, but what is the best way to use it in a room? It is a bold color, and too much could be overpowering.
How to use red paint effectively
Artur_Nyk/Shutterstock
If you have a large bedroom with lots of natural light, you could get away with painting the whole room red, said DIY Painting Tips, but be sure to take time to pick the correct shade. There are many shades of red, from deep burgundy to bright fire engine red, and not all of them will work with the aesthetic you're trying to create. Also, use a good primer first to get even and smooth coverage, as red can be a difficult color to work with.
If you have a smaller room, then maybe an accent wall would be best; pairing one red wall with cream walls and red accents can still ensure a romantic feel. According to Elle Silk Blog, you can add red silk sheets to add romance to your bedroom and pull the whole look together.
Maybe you want to paint your furniture, not your walls? This, too, can add romance to a room; Idus states that changing your furniture for red can also create a romantic interior aesthetic.