The Easiest Way To Save On Your Sewer Bill That You Never Knew About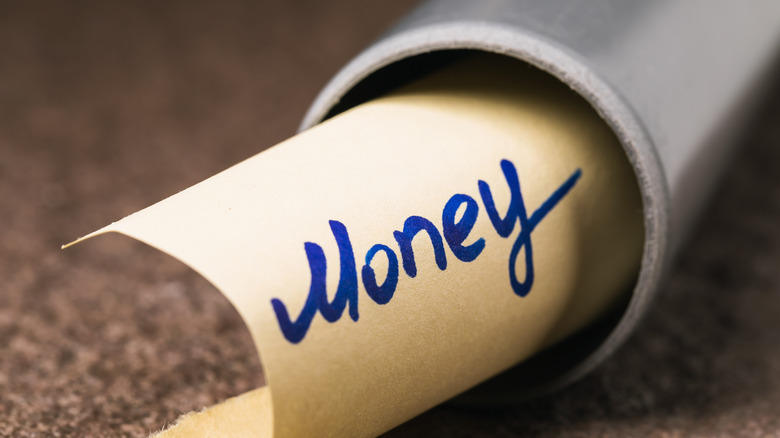 Sergey Chayko/Shutterstock
Some property owners pay a sewer bill on top of their water bill each month or quarter. Often combined with the water bill, sewer fees specifically relate to the amount of wastewater moving out of the home and the treatment it then goes through at the sewage plant.
In 2021, the average home spent between $14 and $135 per month on sewer charges, according to New Flow Plumbing. Although cities calculate these costs in various ways, what many homeowners don't know is that they may be able to reduce how much they're spending on their sewer charges, and it doesn't have to be hard to do.
Take the time to review your bill and learn how your local municipality charges you regarding water and sewer fees. If you are charged by usage rather than a flat fee, you may be able to reduce your costs. Remember, the more water you have coming into the home, the more that has to go out. Simply becoming more water conscious could help to reduce not just your water bill but that sewer bill as well.
Slow down the flow of water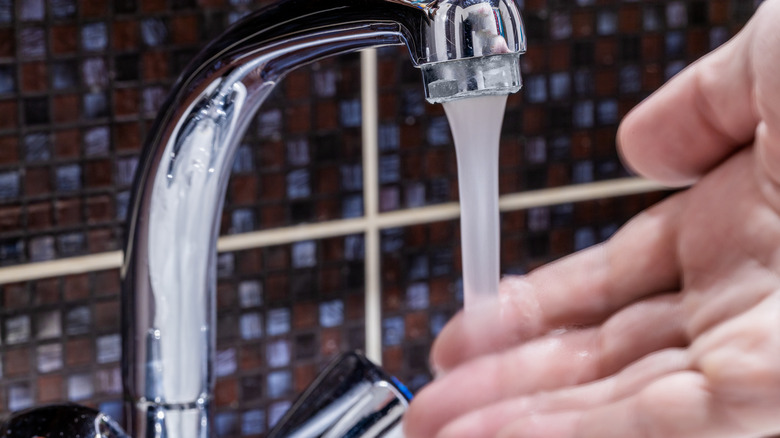 monte_a/Shutterstock
Lowering the amount of water coming into your home reduces the amount going out. One way to do that is by installing low-flow faucets in your home. The design of these faucets reduces the amount of water that flows through them, creating less pressure but still offering more than enough spray. By replacing your existing faucets with low-flow versions, you could reduce water usage by as much as 50%, according to HGTV. These faucets are affordable, too, costing as little as $10.
This could mean a savings of $50 to $90 per year on your water bill and more on your sewer bill. You're sure to notice the difference with less water flowing from each faucet, but the savings make it worth it. These faucets don't typically require a professional to place them. Home improvement centers tend to offer the specific styles and features you want, such as a hand-held shower nozzle or deluxe rain shower heads. Options are available for all of the sink faucets in your home as well.
Save even more on your sewer bill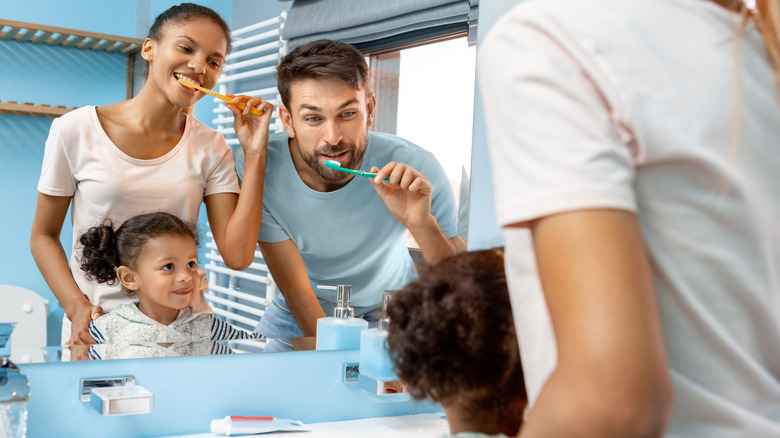 Viktoriia Hnatiuk/Shutterstock
There are a few more simple ways to reduce your sewer bill. Start by changing a few habits. Turn off the water as you're brushing your teeth to prevent unused water from running down the drain. You can also shower for a shorter amount of time. Use a timer to calculate the average length of showers in your home. Then, challenge each family member to cut that time by a minute or more, thus reducing the amount of water they're using. It's an easy way to make your home more water efficient.
A bigger savings could come from installing energy efficient appliances. The EPA states that the average family spends $1,100 in water costs annually. By making the move to ENERGY STAR qualified appliances, savings could be as high as $350. From your toilet to your washing machine, choosing appliances that use less water means you'll save on your sewer bill significantly.
No matter which way you look at it, reducing water consumption and wastewater flow keeps more money in your budget. It's also good for the planet, making it even more important to take into consideration.