How To Know If An Electrician Is Taking Advantage Of You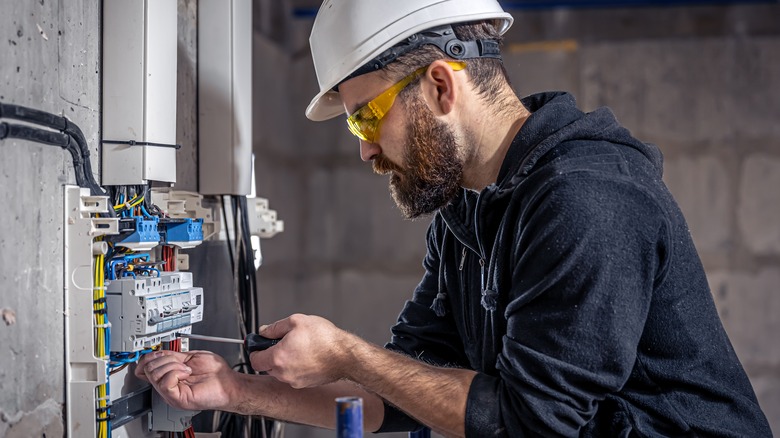 PV productions/Shutterstock
Working with an electrician is unavoidable at certain points in the life of a homeowner. Electricians perform a critical service in the process of renovating or building a home, and their expertise isn't just a benefit in the speed and skill departments. Electricians work with hazardous and potentially deadly material on a daily basis: Electricity. Improper safety procedures and equipment use can lead to disastrous consequences, and for this reason, it's almost never advisable for a homeowner to work on an electrical system in their home on their own (via Professional Electric).
DIY electrical projects can lead to electric shock, power failures that require significant repair works later on, or electrical fires that can damage or destroy the home. Hiring an electrician to complete the power circuitry in your home is always the smart option, but electricians can be hard to judge at first glance. Not all professionals in this industry are going to bring the same experience and knowledge to the job, and some are downright scam artists. Because of the technical expertise that goes into these jobs, electricians might occasionally try to rip off an unsuspecting homeowner, overcharging them for simple work or tricking them into work that isn't necessary to boost the price of the job.
Look for these five signs that you're being taken advantage of, and always work with contractors who are open, honest, and professional in all that they do.
They use confusing or closed off language
Khosro/Shutterstock
Confusing language is one of the hallmarks of a shady contractor in any industry. Work within the electrical realm can quickly become confusing and inapproachable for the layman, and an electrician looking to take advantage of you will jump all over this divide in the knowledge gap. In its most basic elements, a home's electrical system needs to draw power from the grid (or another source, like with the use of a home solar panel system) and successfully provide enough current through the home to power the entire network of connected devices and resources (lights, TVs, the hot water heater, etc.). Of course, the actual job of creating this circuit is more complicated than that, but a good electrician will be able to distill the necessary work process down into simple terms that any homeowner can understand. 
If your contractor doesn't even try to speak to you in a way that you can understand, it might be a sign that they are trying to overcharge you for work that is simple or not strictly necessary (via J.M. Electric Inc.). A professional will always work hard to ensure that you understand the timeline for completing the work and the scope and purpose of the work itself. Great electricians are happy to discuss the details of their work with you so that you can fully comprehend what they are doing and why.
They insist on a large upfront payment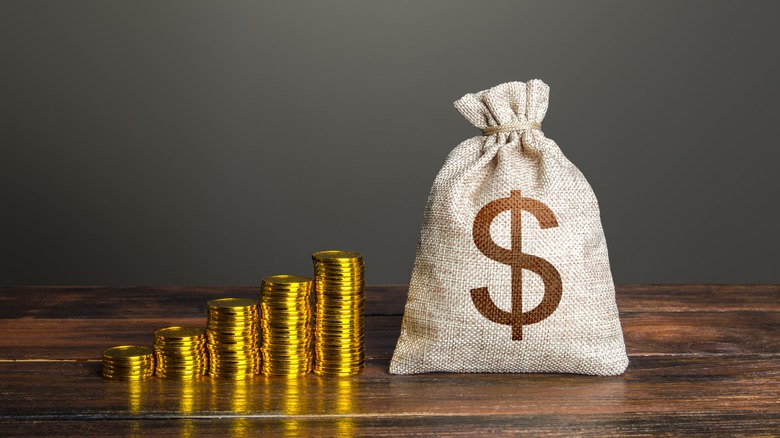 Andrii Yalanskyi/Shutterstock
Contractors typically ask for a down payment on work performed on each job. This helps cover some of the material costs and gives the electrician (or any other type of contractor) some assurances that they will be paid for the work they are performing. However, the upfront payment request can tell you a lot about the worker and potentially malicious intentions. It's obviously in the electrician's best interest to collect as much as possible early on in the job. This helps with cash flow and accounts for the money owed faster. On the other hand, homeowners will always want to pay out as little as possible upfront. The less you pay for a job before it begins, the greater the incentive for the electrician to perform a quick and professional job. A contractor who is looking to take advantage of a homeowner might ask for a large payment and then simply walk away from the job without completing the project (or perhaps even starting it).
Angi estimates that a down payment for contracted services (such as those of an electrician) will typically run between 10% and 25% of the total project price. This figure is governed in many states with a mandated cap, but even in jurisdictions without caps, this rate is fairly consistent across the home improvement industry. A professional will always be open to negotiation, however, and an electrician's reaction to your attempt to discuss this cost can be immensely telling.
The project continues to change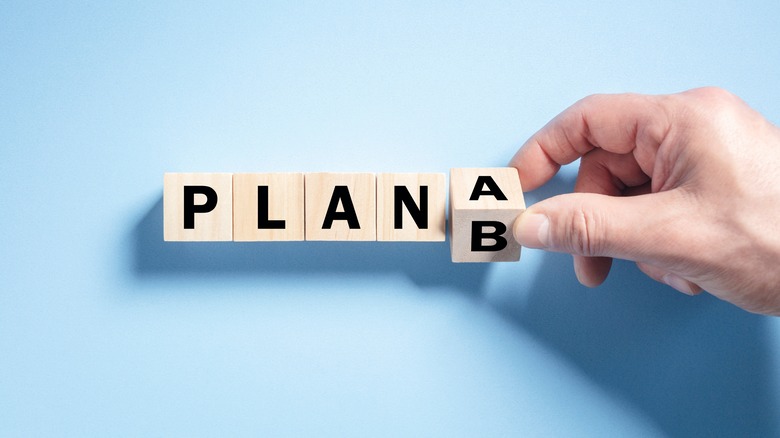 Brian A Jackson/Shutterstock
Plans and projects can change as they continue to unfold. This is a natural part of many home improvement projects. However, an unscrupulous electrician may try to change the project scope unreasonably and continuously in order to expand the cost basis for the work. In the same way that slab leak repairs and other foundation issues may be hard to diagnose completely before the work has begun, electrical improvements or repairs in a home can suffer from the same sort of mission creep (either in small or large measures). Some changes are to be expected, but if your electrician comes back to you every few days with a new issue that they want to address and an amendment to the bill, you should take a step back and evaluate the electrician and their work more substantially. 
J.M. Electric Inc. notes that this type of bait and switch behavior can be seen in a massive discrepancy between an initial estimate and the final bill as well. Keeping a wary eye out for significant changes in the project's scope and the resulting price will help you avoid issues with your electrician and ensure that you aren't taken advantage of by someone whose priority isn't providing a great service to their clients.
They don't offer a warranty on the work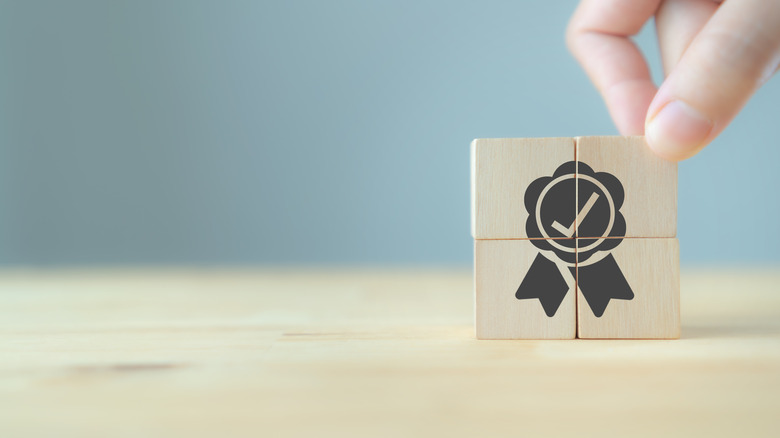 3rdtimeluckystudio/Shutterstock
Electrical work is complicated, just like many other home improvement additions or repairs that can be made to the property. Contractors of all professions often provide a warranty or guarantee of some type that protects the homeowner for a certain period of time. A new wooden decking installation, for instance, shouldn't see any real wear on the boards or hardware for at least a few years. Similarly, concrete driveways and other slab pours will hold up perfectly well against the elements without issue for years before any real maintenance effort will need to be put in. Of course, materials can be faulty and unexpected circumstances can negatively impact workmanship and the materials themselves.
Generally speaking, a job that's been professionally finished won't require any repairs for a long time, meaning a professional electrician won't have any issue in guaranteeing their work for months or even years. This is a standard practice in the electrical field, according to Professional Electric. Asking about warranties on the work will give you an immediate understanding of your electrician's confidence in their ability to perform the required services. A good electrician will virtually always guarantee their craft, while a shady professional will think of reasons why you don't need this protection.
Your electrician isn't licensed and insured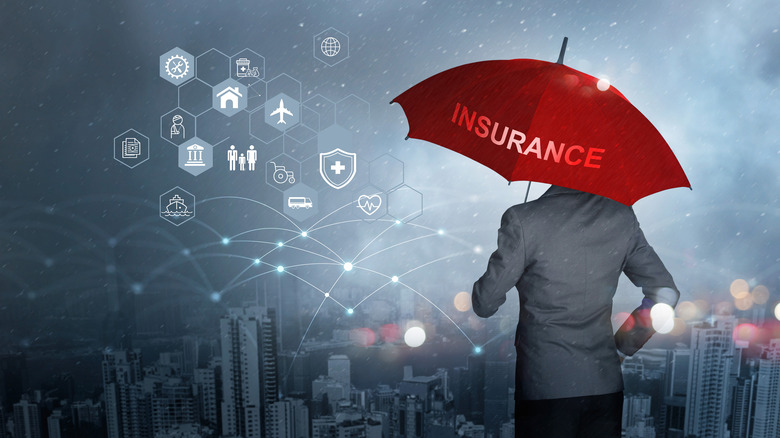 PopTika/Shutterstock
Licensing and insurance are key assets for an electrician. While it's feasible that a perfectly competent electrical worker might operate without these additional credentials, it's typically not a good idea to hire a professional who doesn't bring along these added layers of protection and peace of mind. Licensing ensures that an electrician is trained and experienced in the craft and not just a fly-by-night operation or DIY enthusiast with a baseline understanding of electrical systems.
Switch Electric Home Energy reports that a licensed electrician must carry insurance coverage. This protection is crucial for defraying any liability you, as the homeowner, might have in the event that your electrician hurts themselves on the property. Insurance and licensing provide a baseline understanding between you and the contractor before a job is agreed to and launched. With these elements in place, the electrician can quickly and competently perform any work that needs to be done within your property, and you can rest assured that the professional is capable, safe, and isn't a liability while working at your home. The last thing that anyone wants to see is a person injured on the job, but this issue is made far worse if the electrician turns around and sues you for damages because they don't have the proper coverage that every true professional should prioritize. The issue is so significant that you should always be wary of an electrician that doesn't retain insurance for their business.