How Does Jonathan Scott Feel About Having A TV In The Bedroom?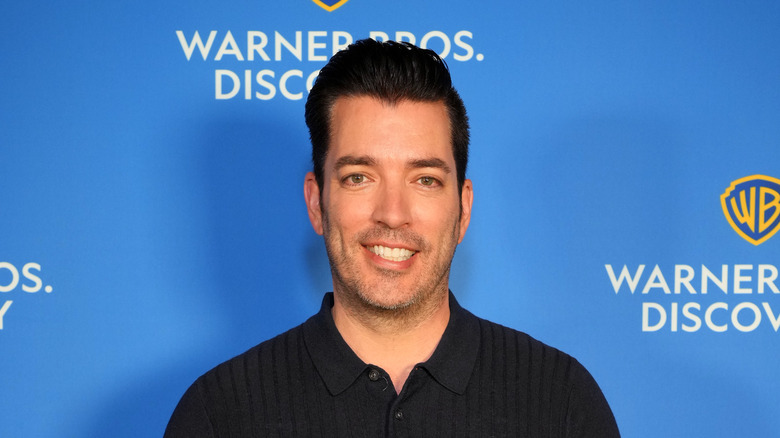 Kevin Mazur/Getty Images
From "Property Brothers" to "Brother vs. Brother," Jonathan Scott and his twin brother, Drew. have been co-hosting hit HGTV series since the early 2000s. HGTV claims that their shows are rising in popularity due to their playful brotherly rivalries and spontaneous humor. Fitting enough, the brothers began their careers as stand-up comedians before reaching out to their HGTV audience. Now, the brothers even own their own production company, commonly known as Scott Brothers Entertainment.
Beyond their television careers, however, the brothers are also known for their successful real estate endeavors, which happen to play a very large role in their many HGTV television series, where they help a variety of homeowners make their real estate dreams come true. Eventually, their work even took a step further as they launched their own furniture and decor company, Scott Living Collection, per Drew & Jonathan. In an interview at People studios, Jonathan Scott's skills were put to the test as he answered a variety of design questions in the game "Interior Designing Would You Rather," starting with his take on placing television sets in the bedroom. Let's take a look at what Scott has to say about this rather controversial idea.
Televisions in the bedroom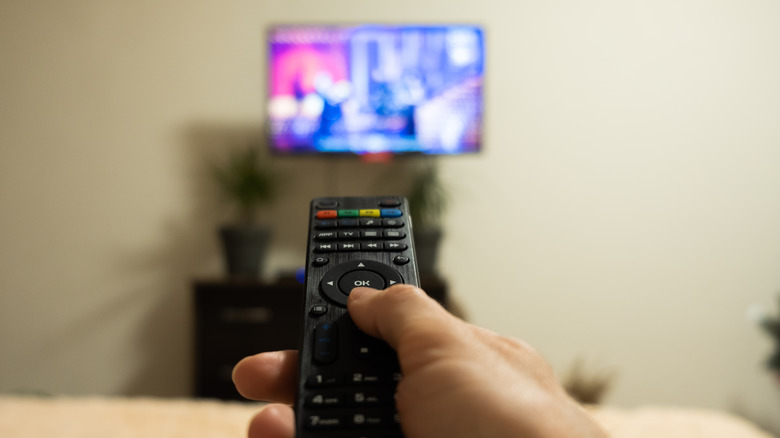 Nazario/Shutterstock
According to People, Jonathan Scott states that, like most people, he also watches television in his bedroom. He never discourages having a television in the bedrooms; he only discourages the idea of having your bedroom's design revolving around your television. Instead, he suggests making your television a somewhat hidden element that doesn't catch your eye right away. CRD Design Build shows that this can be done in a variety of ways. For example, you can place it on an electric lift that only exposes the television when you wish to use it. It can also be hidden behind a curtain on the wall, within a wall gallery of paintings and other displayed items, or even within an armoire.
During the game, Scott also mentioned that when it comes to his personal preference regarding home design, he prefers hardwood over carpeted floors. Because he is also not that big into clothes or shoes, he would also prefer to have a master bathroom over a walk-in closet. Finally, with his tall stature, he would also choose a king over a queen-sized mattress due to the comfort and space the larger size provides.